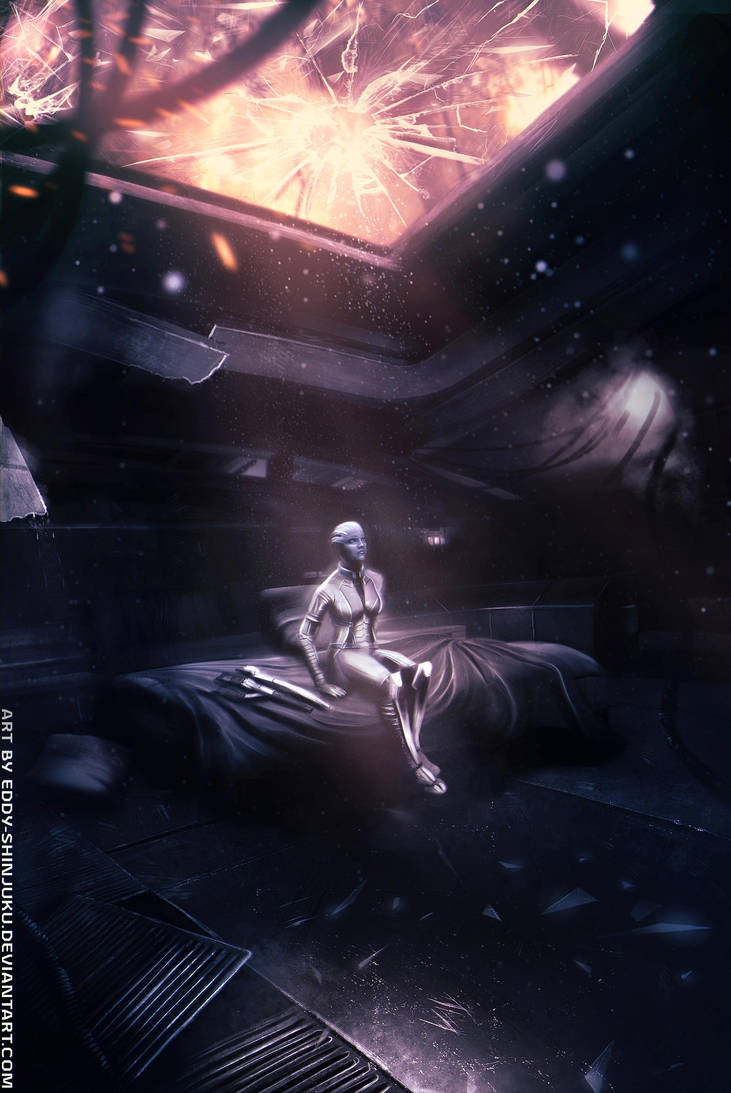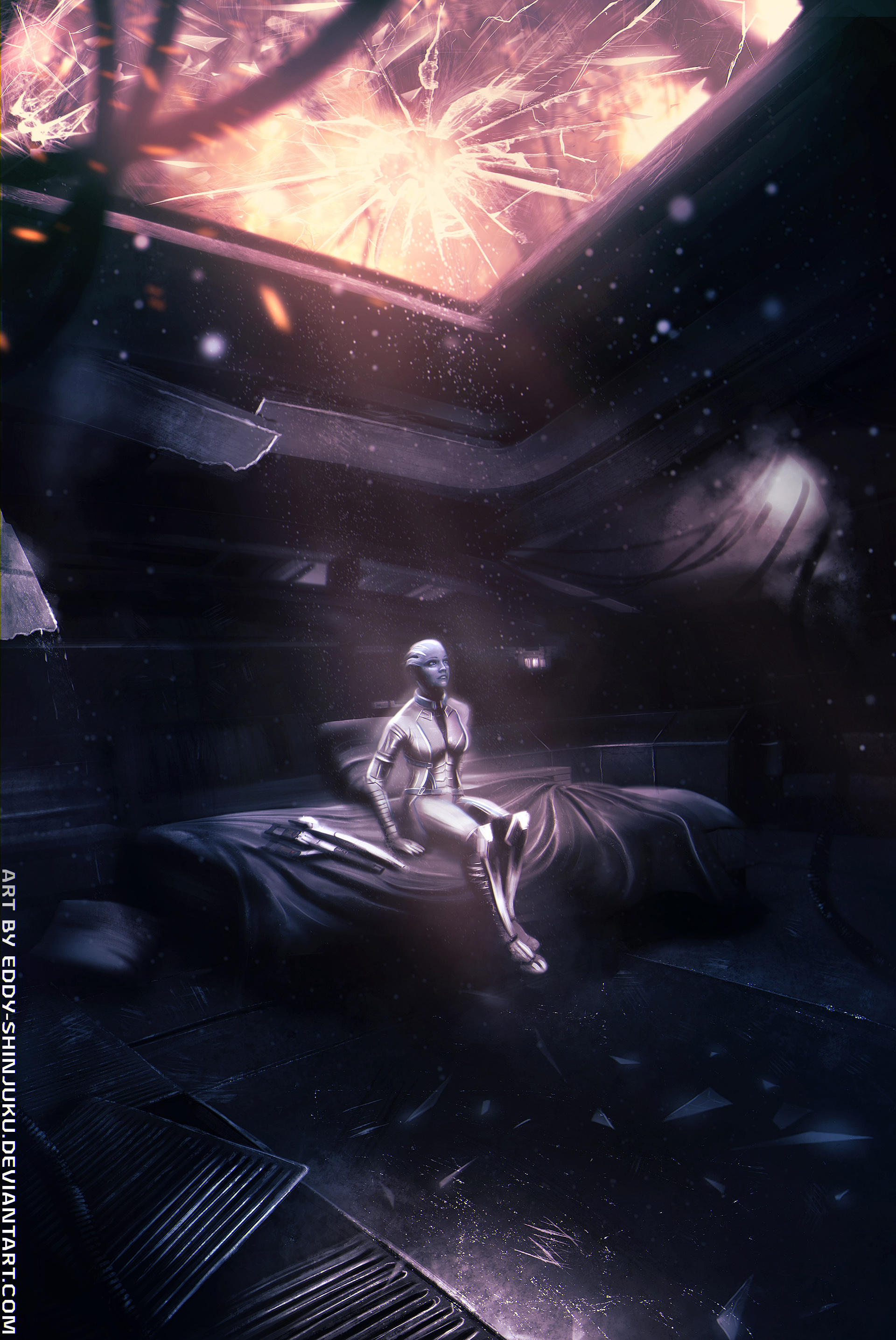 Watch
...A loyal crew awaits for the Commander...
Initially I made Liara looking tormented and despair, but I figured it would be more tragic to make her looking optimistic for the return of Shepard. I figured giving her 'neutral' expression to create a sense of obscurity in the way viewer's have to guess what she may feel.
Remember stories of pets eagerly awaits for their owner despite the owners had perished? Be it a pet dog in the recent Japan tsunami where it waits at the same spot for days for the return of the owner, or other stories like they await next to their owner's grave hoping to play fetch again, etc. etc.
What makes it more depressing when Liara does this? She is a logical and intellectual individual who follows reasoning, facts and truth - rendered her beyond of logical thoughts to the point she awaits for Shepard and throw all possibilities that Shepard is no more should project a striking imagery.
ARTISTIC POINTERS:

The SR-1 Normandy ship model next to Liara is a symbolical representative of Shepard.

I utilized distorted perspective, hence you can see the floor and ceiling in the field of view.

I tried to create contrast in colors that conveys a pretty much dead Normandy all dark and dim and a vibrant alien atmosphere outside.

instead of rewinding to past events, I try to squeeze forward in Mass Effect, thus this little epilogue, which seems like the most 'updated' possible event.