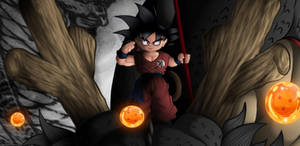 Basic
Basic access for everyone. To support me 😉 Free Download and promotion on commissions.
---

Adolescent Allastor - FINAL
Description
Here we have young Allastor Darkflame, from the "Enter The Mythril" story (
fav.me/d29z588
), as he looked just before and during the Massacre.
Allastor hatched in a clutch of a Sapphire female and a Ruby male, a high ranking member of the Dragon Council of the clan of the Silver Talon. However, he is a rare breed that only appears every second generation of dragons in a random clutch of a family picked in the same way, presumably by Bahamut, the Silver God of Good Dragons. This breed in commonly known by the dragon society as the Mythril Dragon, and he looks like a Diamond-scaled dragon "imprinted" with the mark of said god. A prophecy surrounds the coming of the Mythril Dragon:
"That who would be marked by the Platinum Dragon shall determine the continuance of the everlasting cycle of death and rebirth, or break it."
Allastor grew up somewhat isolated from his own clen thanks to his condition, and for the most part, he felt lonely. With his father mostly gone to perform duties for the then Earl of Scotland, his mother and the enclave of dragons within the Council taught him the ways and manners of nobles; to read and write, and treat everyone politely, mostly in hopes to be accepted by the ones of his own.
However, he was not awarded with privileges for being the son of a member of the Arcane Council and having a long linage of sorcerers and mages. He was rather restricted in certain matters during his education, and rigurously treated during his training. He was mostly picked on by the hatchlings of his roockery and almost every member in the clan saw him as a threat for their kind. Only a handful really hanged out with him, which is perhaps why he did not undertake the path of revenge and hatred, but the path of understanding and tolerance.
According to Allastor's superiors and the Elders of the Arcane Council, his physical condition and abilities are overly developed, and his own traits are considerably above those of an average hatchling of his age. He has been witnessed to be stronger than the Emerald Norren and faster than the Ruby Talon, physically more resistant than the Bronze Roc and he has an impresive potential as a mage. Allastor is also a fast learner, and through tests performed by some older dragons, like his father, his master-at-arms Cerberus, and even High Elder Xenarius, suggest that Allastor could very well best an adult dragon in physical or magical combat.
Allastor's own element is unknown, even to himself. Dragons that know of the previous Mythril Dragons have made unfounded assumptions that he would have inherited that of either of his parents (fire, from his father, or lightning, from his mother), if not both. Other believe that he would have directly inherited a form of raw energy a his element. However, Allastor has been unable of manifesting anything that would be considered elemental... At least not yet.
Voice:
An child/youngling he would sound very close to Daniel Radcliffe in "Harry Potter: The Prisoner of Azkaban".
youtu.be/LqyZfFubnBA?t=1m12s
As an adult, he would sound like Hugh Laurie.
youtu.be/4hOfGSqhRYY?t=1s
More on Allastor:
www.virtueverse.net/wiki/Allas…
----------
Allastor Darkflame © me

----------
EDIT: It would appear that the image I used as background for this picture was copyrighted. So, instead I made a less 'problematic' background, that servers to shows more of the characters.
EDIT: Background story added.
Image size
848x1072px 194.84 KB