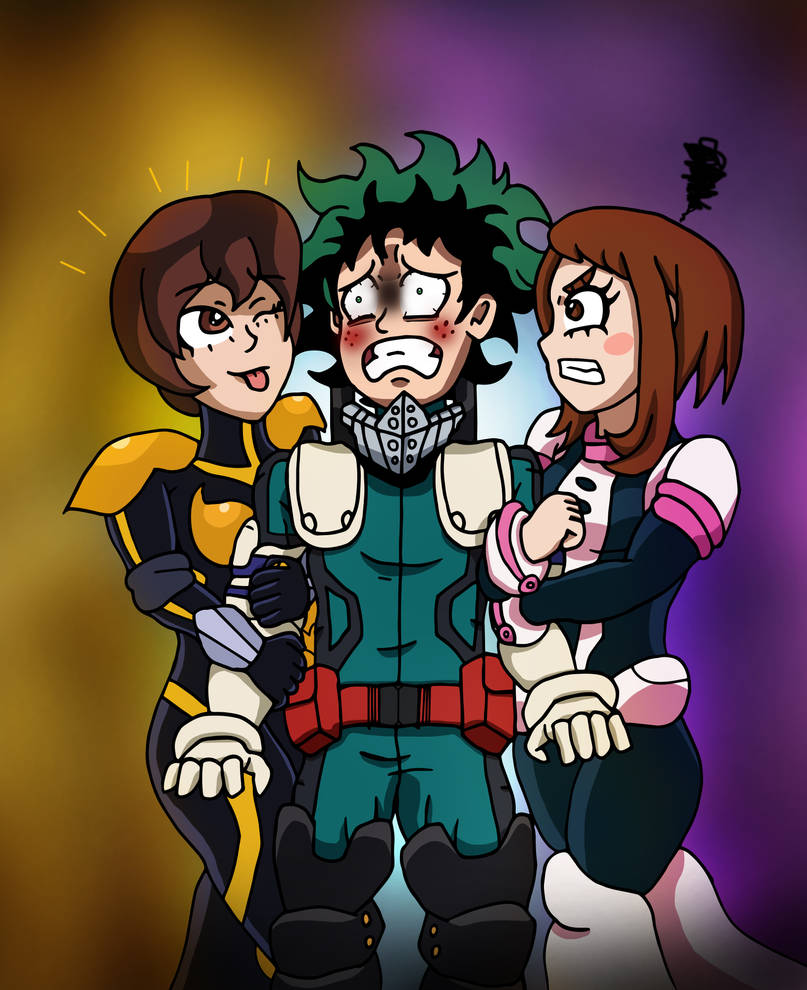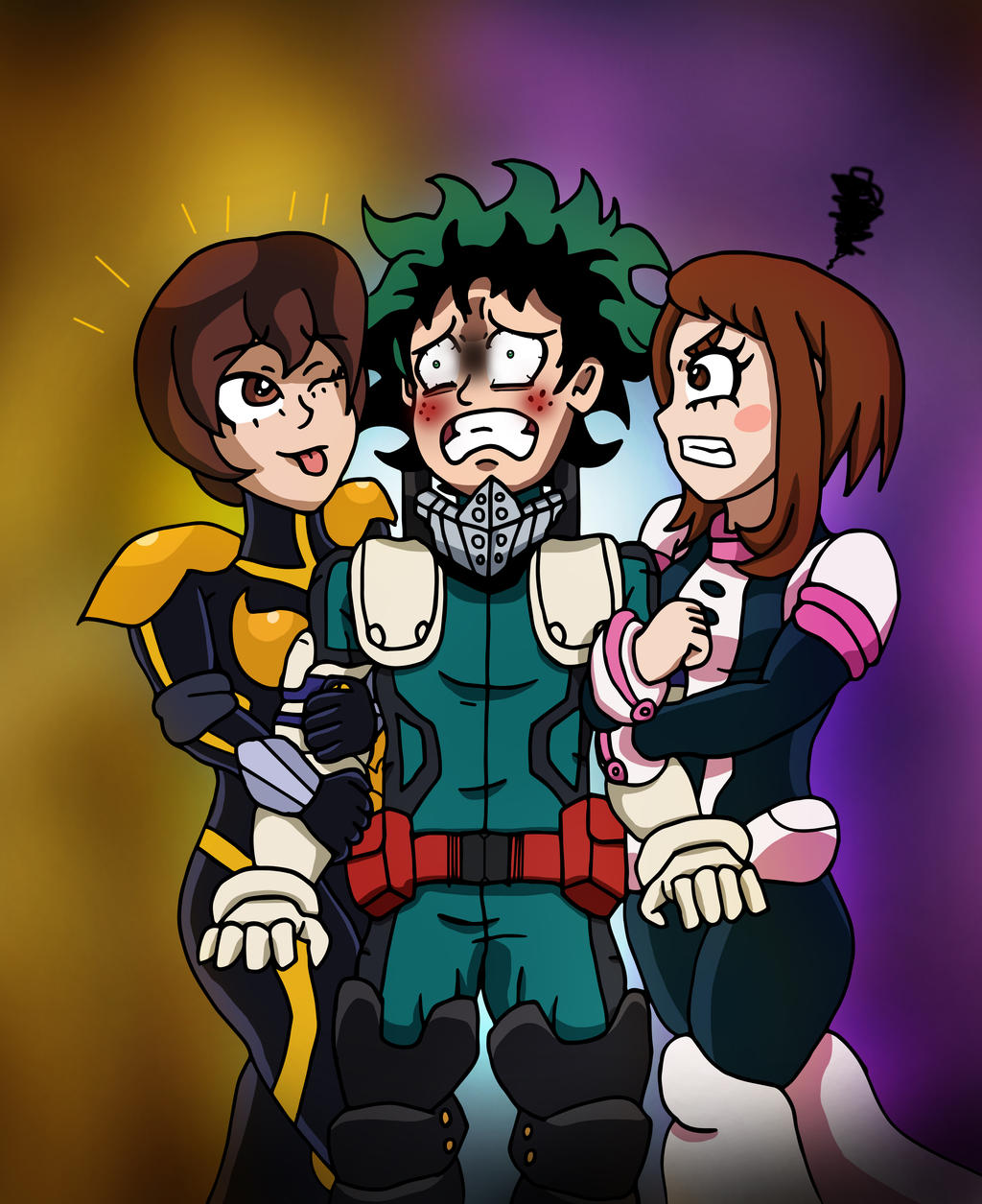 Watch
www.youtube.com/watch?v=m5gtVc…
A little love triangle moment between Izuku Midoriya, Ochako Uraraka and Hope Van Dyne with the girls getting clingy to Izuku. Ochako out of jealously towards Hope getting too close to Deku and Hope being a tease getting Ochako riled up and making it clear that she doesn't intend to lose. All the while Deku caught in the middle just can't handle this awkward situation. Part of my "My Hero Academia: Age of Ultron" idea.


Drawn on pencil and ink, traced in Illustrator and colored in Photoshop by me.