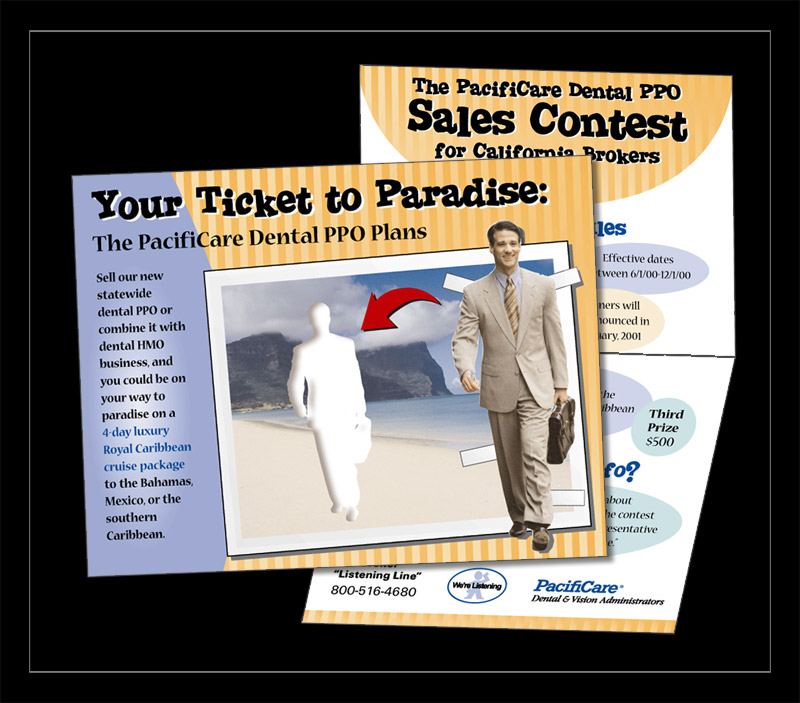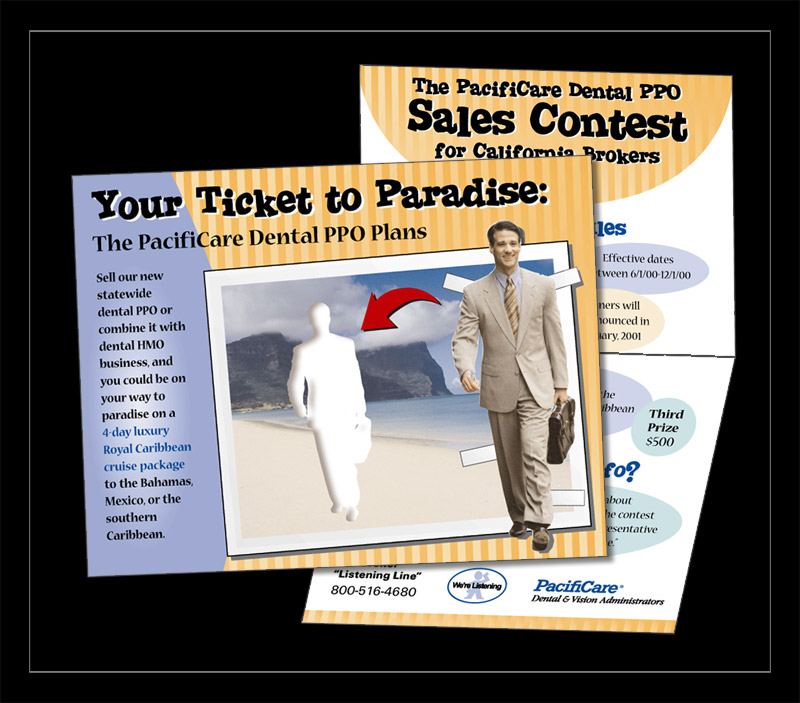 Watch
The health care client requested a self-mailer that would promote a contest for sales associates. The contest prize was a exotic cruise. We used the concept of a photo postcard where the salesperson could literally plug themselves into paradise.

Original design with stock photo, per client type and color specs. Produced on light cover stock and folder. Intended to encourage an in-house sales competition.
The owner of this deviation has disabled comments.