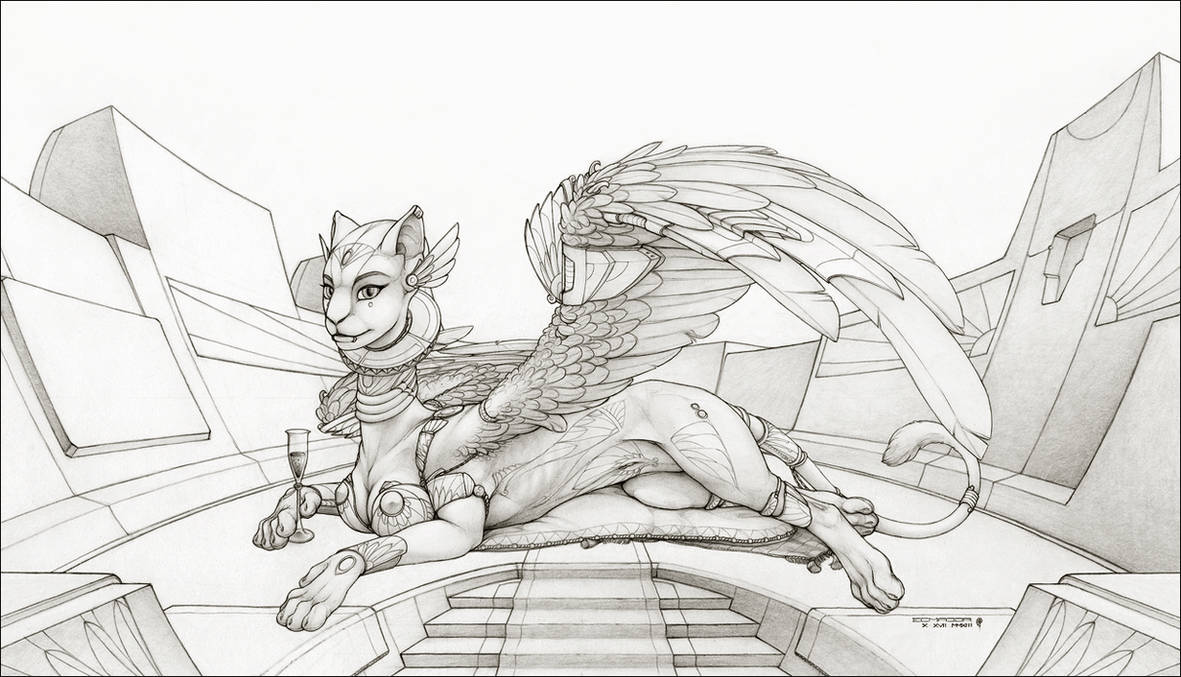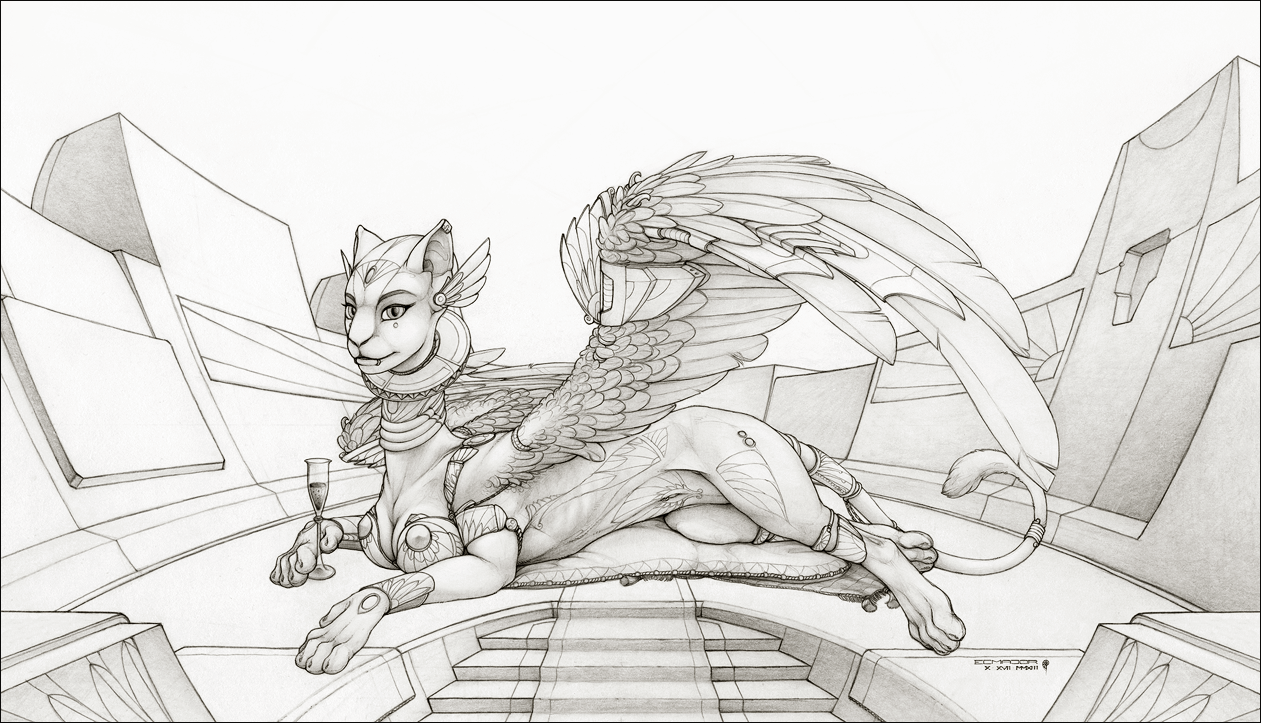 Watch
EDIT: Added some stuff for her to lay on, as it was bugging me that there was nothing there. And the drink glass fit too perfectly to not add as well, haha.

I did this in two separate pieces and then combined the background and the figure - still need to add additional shading digitally to unify them though.

This is designed to fit in a wide format (12:7 will be the final aspect ratio) so i can print playmats of it... as there needs to be more sphinx paraphernalia in gaming..!