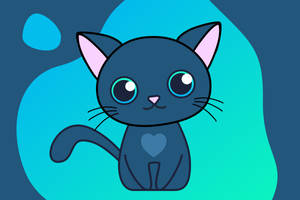 Support Kitty Pack
This tier is for supporters who just want to help out while gaining some benefits!
---

Description
Complete Overhaul!
Now using "The Weather Channel" JSON as source!
Version 2.2021.07.08
Current weather details on first panel will fade to 3-day forecast on second panel
Click Title to toggle current/3-day
Data provided by The Weather Channel JSON.
Set your location by editing the Latitude and Longitude values; right-click, select 'Custom skin actions', 'Edit weather variables and follow the instructions. Save that file and refresh the skin.
Requires the latest Rainmeter beta (4.3.0.0), available here
rainmeter.net
Version 2.2021.08.07
Corrected wind direction display (Thanks IOgens!)
Version 2.2021.07.08
Corrected language translations... Thanks for the heads up, IOgens!
Version 2.2021.06.11
Corrected to use JSON data
Version 2.2016.05.14
Changed the Website accessed for Weather data
Version 2.2016.04.19
Corrected Celsius temp unit display
Version 2.2016.04.18
Hid unneeded separator lines in Locator lookup
Modified Location to display longer names on 2 lines
Version 1.2016.04.18
The Weather Channel as new source
Added Locator skin to lookup your location
Measurement type (Imperial/Metric) select-able from context menu
Version 1.2016.03.25
Using alternate site for weather Yahoo data (thanks moshiAB)!
Version 1.2016.02.10
Removed ActionTimer.dll
Corrected test for celsius; now test for 'c' and 'C' (thanks jmward007!)
Version 1.2015.12.07
Modified to allow toggle between current/3-day by clicking title
V 1.08.30.2015
Corrected 2 issues causing previous skin to bleed-through (not totally hidden on change)
V 1.08.03.2015
Updated the ActionTimer.dll to prevent issues with some commands
Requires Rainmeter V3.3.0.2423
V 1.06.30.2015
Modified Wind Direction to display Compass Cardinal directions rather than degrees
(Edit 'meterValue2' if you want degrees used instead)
V 1.06.29.2015
Initial release

Don't work... 😥
APIKey=21d8a80b3d6b444998a80b3d6b1449d3
URLSite=https://api.weather.com/v3/aggcommon/v3-wx-observations-current;v3-wx-forecast-daily-15day;v3alertsHeadlines;v3-location-point;v3-wx-forecast-hourly-12hour?format=json&geocode=#Latitude#,#Longitude#&units=#Units#&language=#Language#&apiKey=#APIKey#
Work!