I'm back in to drawing for a bit, and I need to start saving up cash for lighting for some boudoir type stuff, and gif animations I wanna do, so I though I'd put this out there.
Alternatively, you could buy me a Ko-fi.
ko-fi.com/skecchi
It would be much appreciated.
As for commissions, I was thinking around 25-35 per work depending on how much time it would take to finish. Single character sketches with flat color, or simple shading. I may give more than asked for if the drawing comes out easily for no extra charge. I'll use these as an example since I haven't drawn up a proper reference page.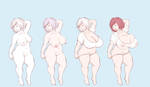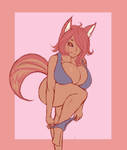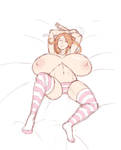 I appreciate the help.
Pssst. She's also interested in working with me to create some commissioned images, but I'm not entirely sure how to go about it, or if there is interest.