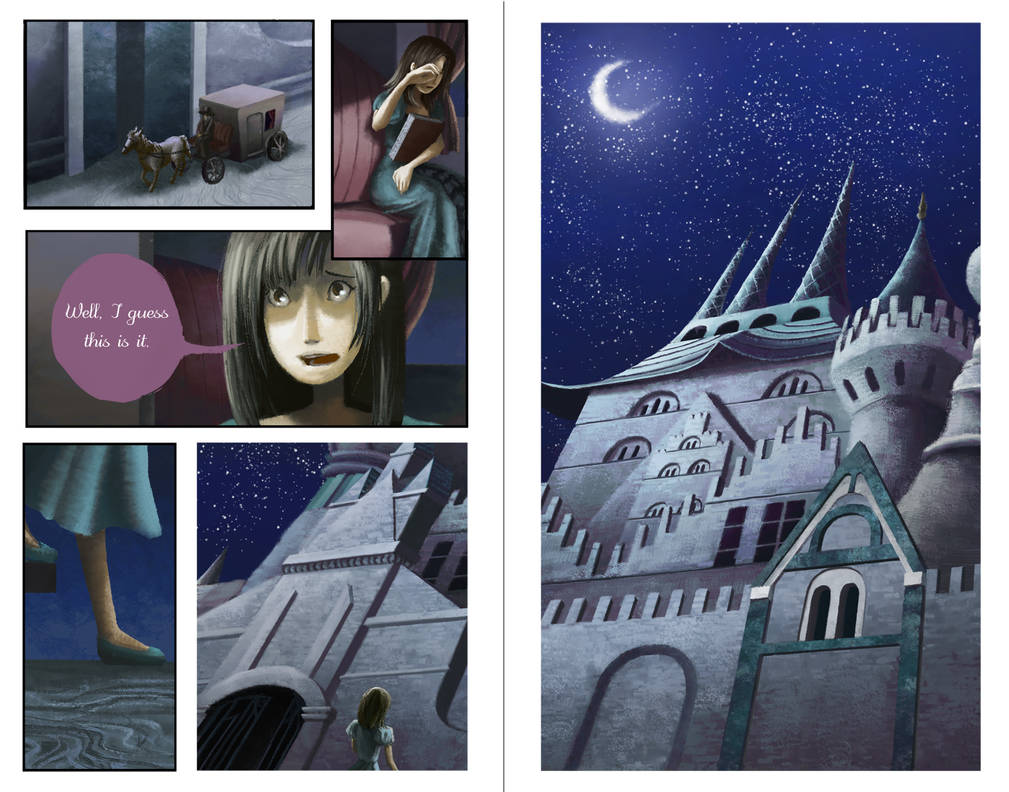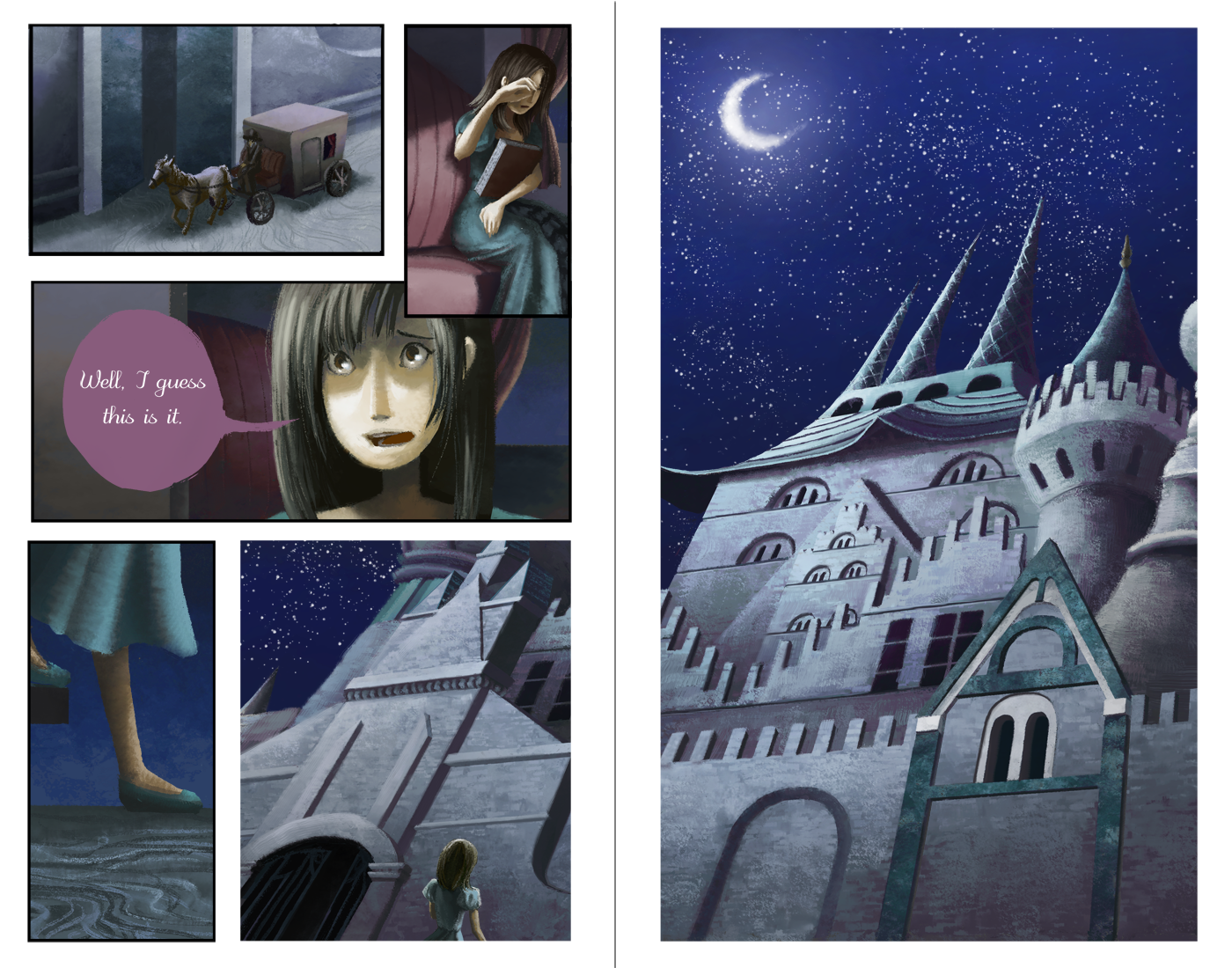 Watch

Oooh. Very nice castle front.
Reply

These pages are really beautiful. I love them.
Reply

Oh man, I absolutely love how the bottom panel there connects to the full page spread. I'm gonna steal that.

I adore the color palette as well. Very finely done.
Reply

Thanks! Haha, well I didn't come up with the idea of a connecting panel myself

.
Reply

Reply

That is certainly one of the most epic 'big friggin castle' shots I've ever seen. Kudos!
Reply

Love tis scene...

Reply