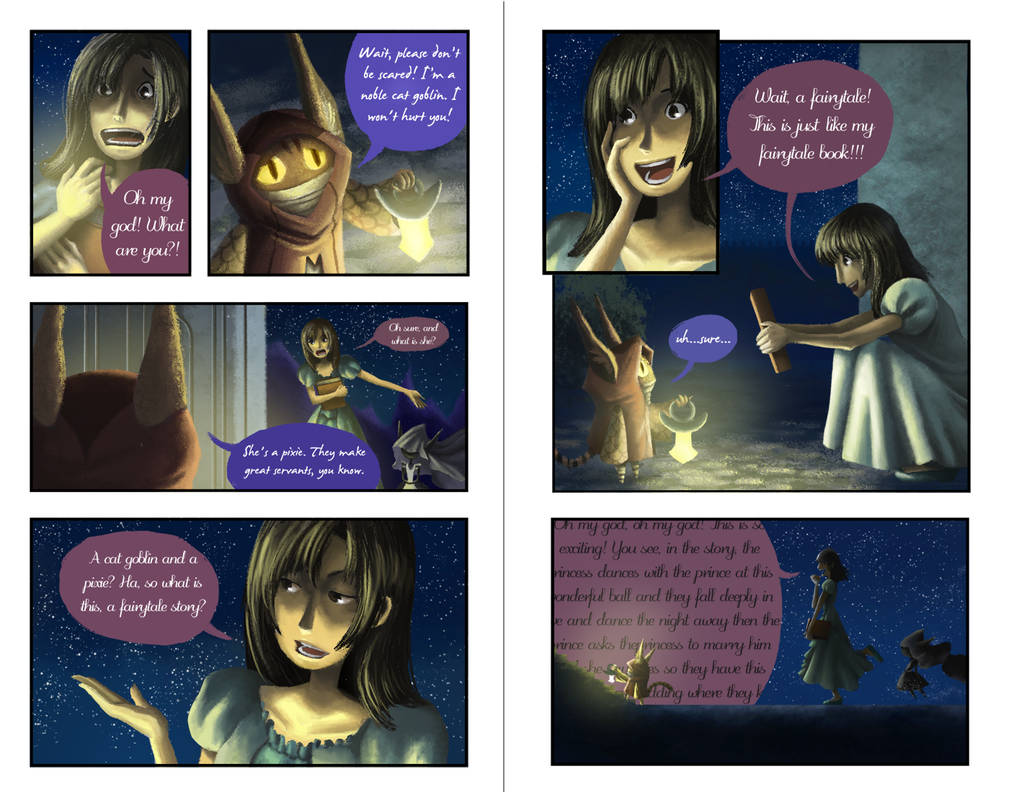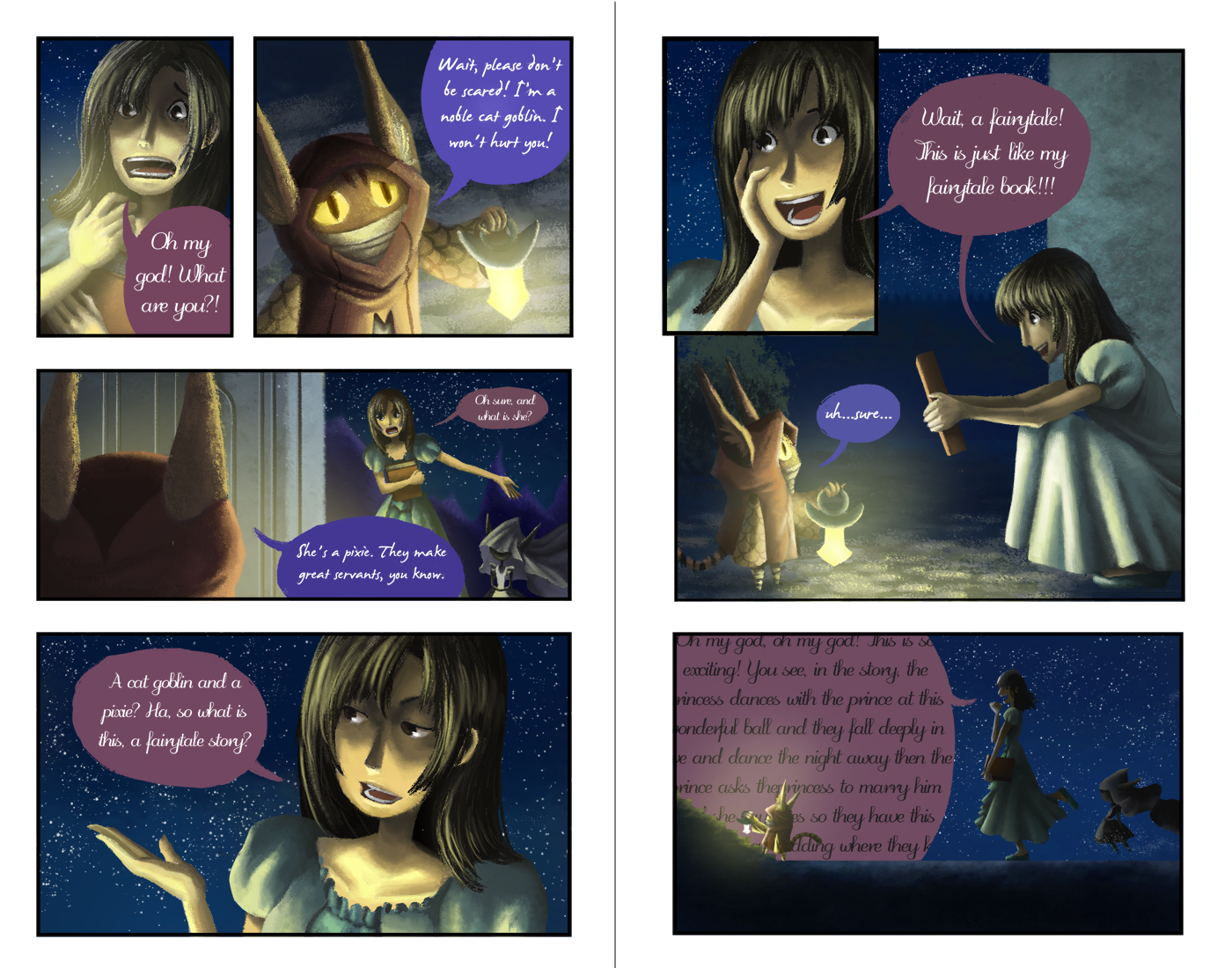 Watch
<--Back
        Pages 13-14        
Next-->
The princess is such a fairytale geek!

© Jocelyn Liang
ebonysnowwhite.blogspot.com

Lol. I love that she goes on a rant. Fear forgotten

Reply

i'm loving this so far <3 reminds me of a miyasaki film :3
Reply

That's what it reminds me of!
That being said, Studio Ghibli is Japan's answer to Disney. They even have the same English-language voice-over guy for the trailers.
Reply

that's true they do. but i love seeing the films in japanese though for Ghibli .3.
Reply

Odd, lol, I usually can't stand English dubs but I find the Japanese ones better. Especially if they're low quality downloads, the Japanese just lags.
Reply

yeah i hate the english dubs of the Ghibli films, same with 90% of all anime :/ so yeah >.<
Reply

sorry, I fucked that up. I usually can't stand English dubs, but I find them to be better in Ghibli films
Reply

I like how the cat goblin has sad eyes in panel 2 of page 13.
Makes me sad for him.
Reply

Lovely work here. That cat goblin is rather lovable while at the same time a little frightening.
Reply

Something tells me that Rosalie didn't understand anything...
Reply

Reply