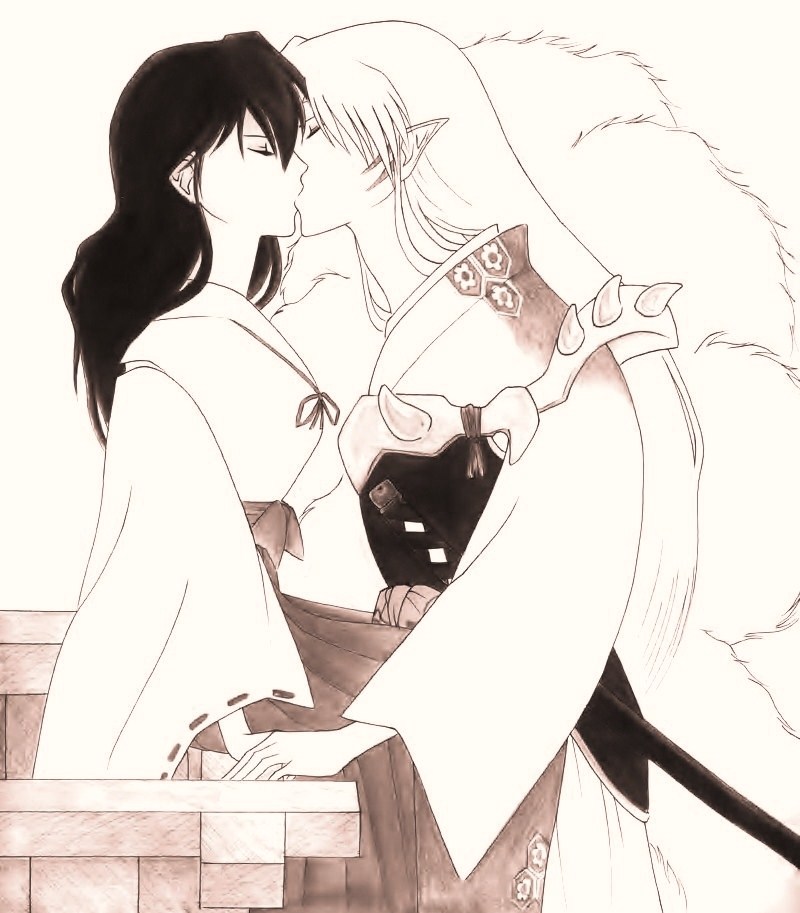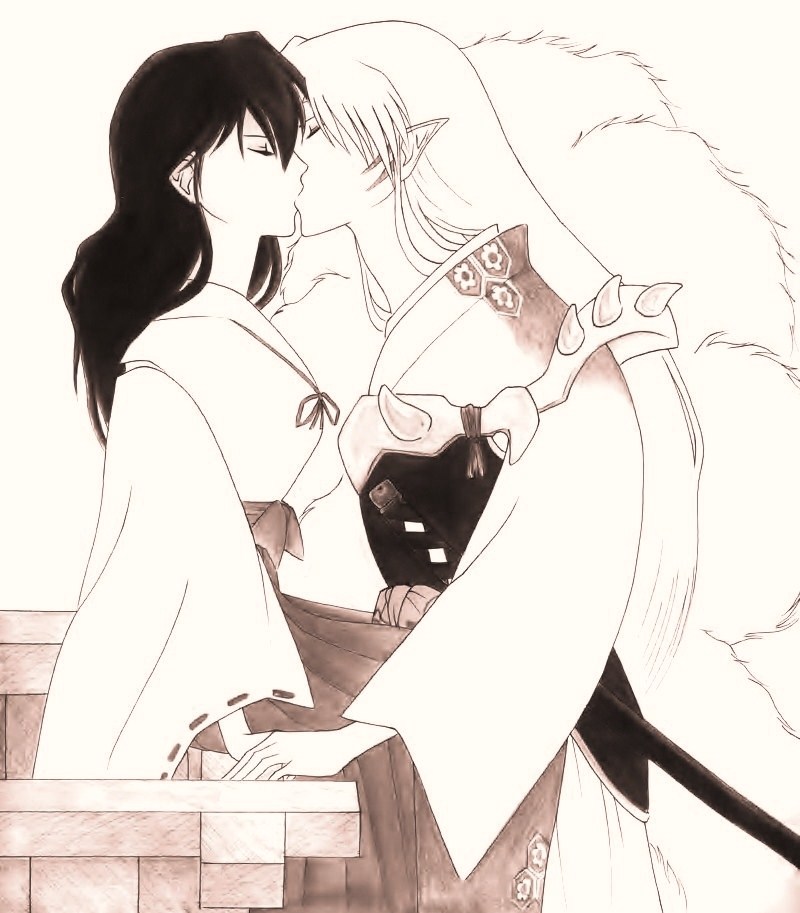 Finally, I took the time to do a Sessag drawing in color...I'm really satisfied with how ths one came out. I'm planning on going back and tweaking my Sesskag gallery and coloring everything..

Story~
Pretty self explanitory...lol. This occured after Kagome moved to the fuedal era..they made a romantic connection, etc. So i decided to draw her in a priestess kimono...(I never liked her sailor uniform very much anyways)

She is sitting on the Bone-eaters Well by the way..
Enjoy~~

art (c) me
characters (c) Rumiko Takahashi