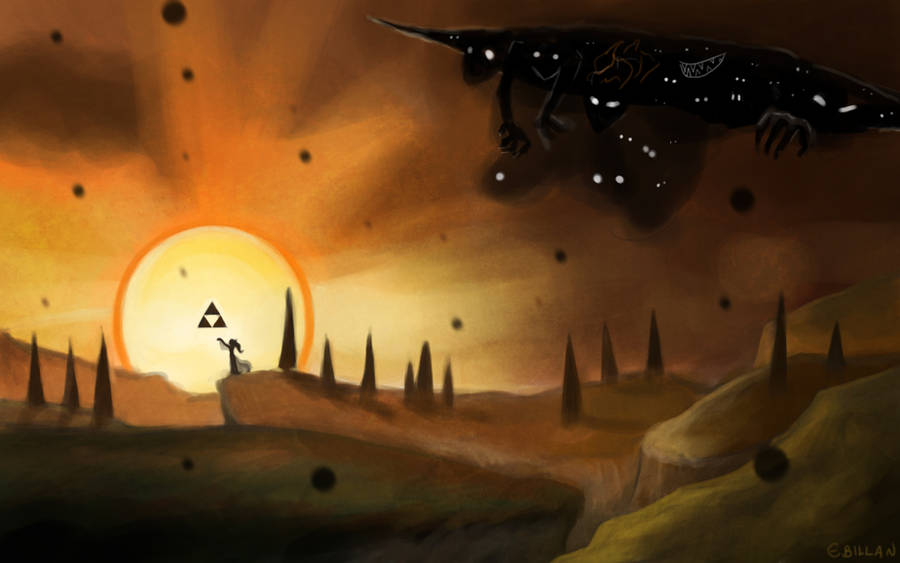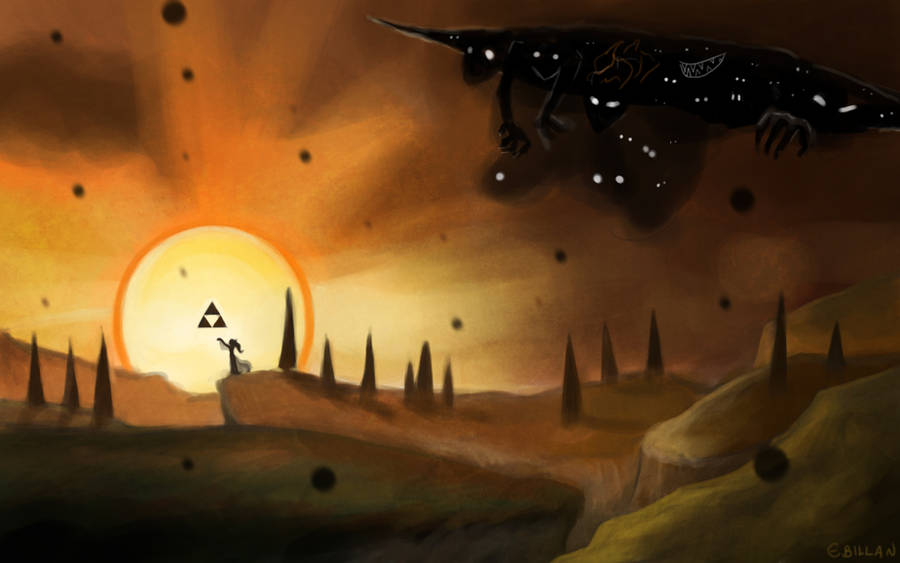 Watch
'When the gods of old left the world they created, they trusted their ultimate power, the Triforce, to the hands of Hylia so that she could protect it. She did so throughout the Era of the Goddess Hylia until one day a crack opened up in the earth and the Demon King Demise and his demonic hordes came forth from the fissure...
In order to prevent the great power from falling into the hands of Demise, Hylia gathered the humans and sent them skyward with the Triforce, beyond the reach of evil forces wrecking havoc upon the surface world.'

The demons came out of the earth but I made them come from the sky instead, oops!

Congratulations!!



Reply

Great atmosphere, with the colors and the floating particels(I don't know how you call this exactly) it reminds me of TP. Absolutely stunning with the (almost)silhouettes in front of the background? yeah the demons came from the earth but I think composition wise it fits rather good that they come from the Sky, I like how they just don't come out of it but really pierce through it.
Reply

Seeing the fissure in the sky gives me an unsettling feeling, as though the evil is coming from an INFINITE pocket dimension! Yet, the dark-golden tone fits with the picture, gives a sense of urgency very common in a war!
Reply

Reply

You made them come out like Hollows... ^^
Reply

Reply

Reply