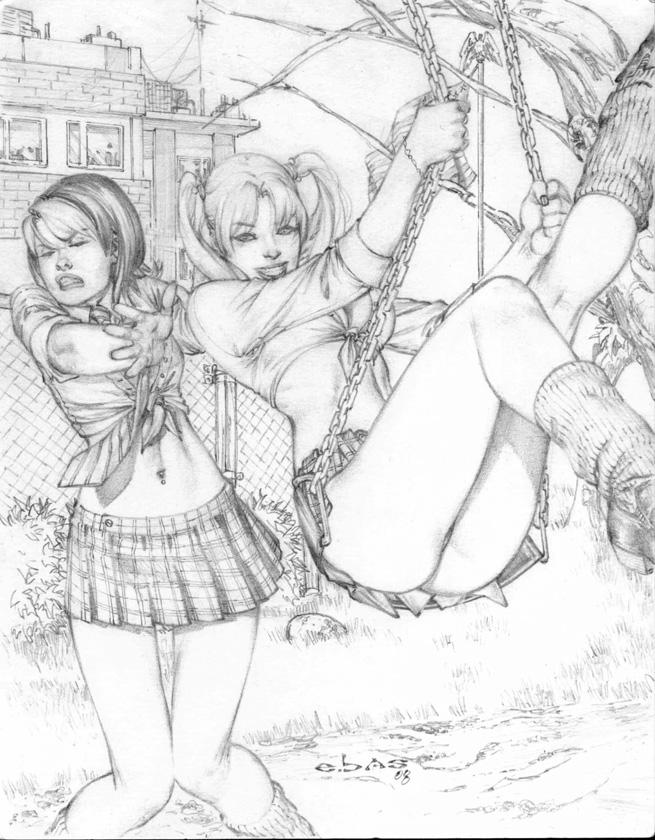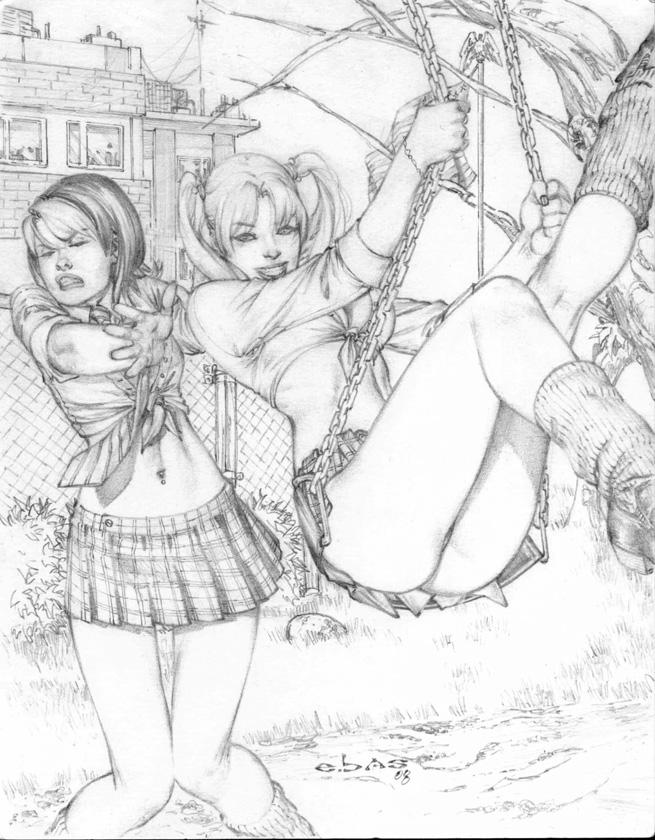 Watch
this is Gen13's fairchild and roxy. this is yet another convention commission i did.

u know, when ever i get comm to do these things, the one thing that always stays consistant is the sexy elament. its not always tasteful or appropriate buts its what sells and what readers want to buy. even from other women, they all want sexy. and really i dont mind, its fun for me and im good at it.

im not a big fan of the skuu grl thing, i dont see the appeal versus some other things u can dress up a woman as. but its what the guy wanted. i looked at his gallerie of other commissions of these same two characters. and they are all in the same theme. and nearly all of them had thier skirts being pulled up or down. typical. but theres not much u can do with that can u?

so i tried to do something original, and i liked what i came up with, but i still wanted it to be sexy, cause the collecter also had nudity in his collection. so i figure he likes to see the ladies in the buff. so i was like man thats an easy fix, i'll just through her ass in the air. now poses are not easy to make look natural, especially when u dont have refference to look at.

roxy, the girl in the back was the challenge. in the comics she is not sexy at all, and has a flat chest and is short and cute. so i tried to delv into her mind as well. and what she would be thinking if she had to catch a swinging 500bl redhead. so i closed her eyes, as i've seen real women do, clench her teeth, but making a weird face on top of that. and bucked her knees. i think that was plenty to get the weeker, cuter rather than sexy appeal across. the forshortening of her arm is always difficult, especially when u only have two hrs to do this and a list of others to finish too.

i alway say that its better to put some kinda background on a piece, environments are always good to get a more grouned feel.