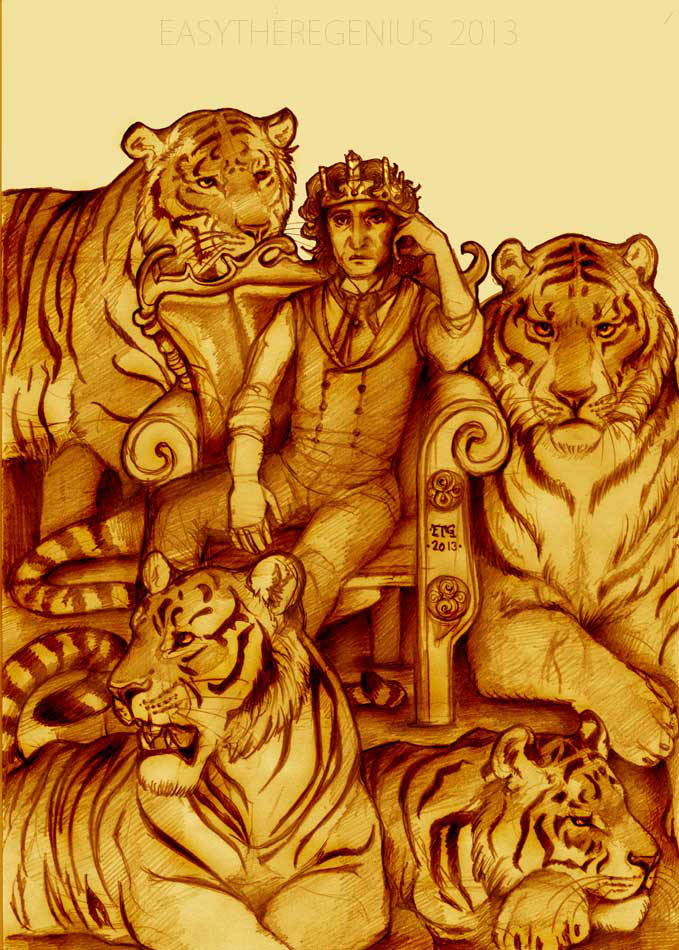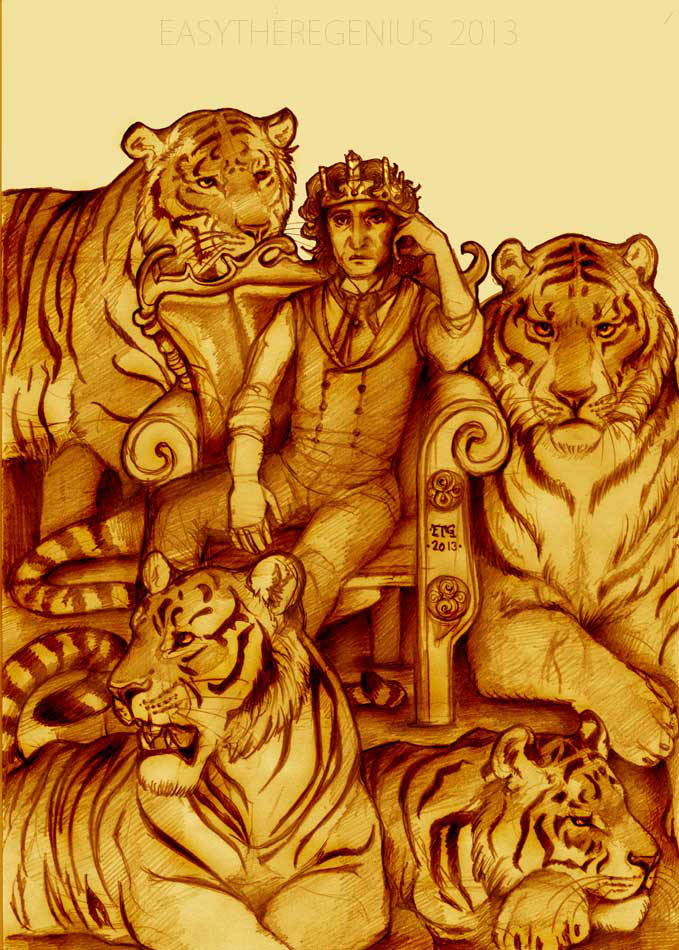 Watch
"I wish you could have seen him. He thinks he's a tiger, now. He's living out there with them. Walking around in the jungle with his shoes off. For all I know he's eating raw meat."

- The Year of Intelligent Tigers, by Kate Orman

This is one of my favourite Doctor Who novels, because it includes four of my favourite things. The Eighth Doctor, tigers, storms and classical music. Admittedly, the crown and the big chair are purely a compositional thing.

I never know which category to put my stuff in, because while I do all the tinting and souping in Photoshop, the sketch was three leads' worth of pure graphite and slog.