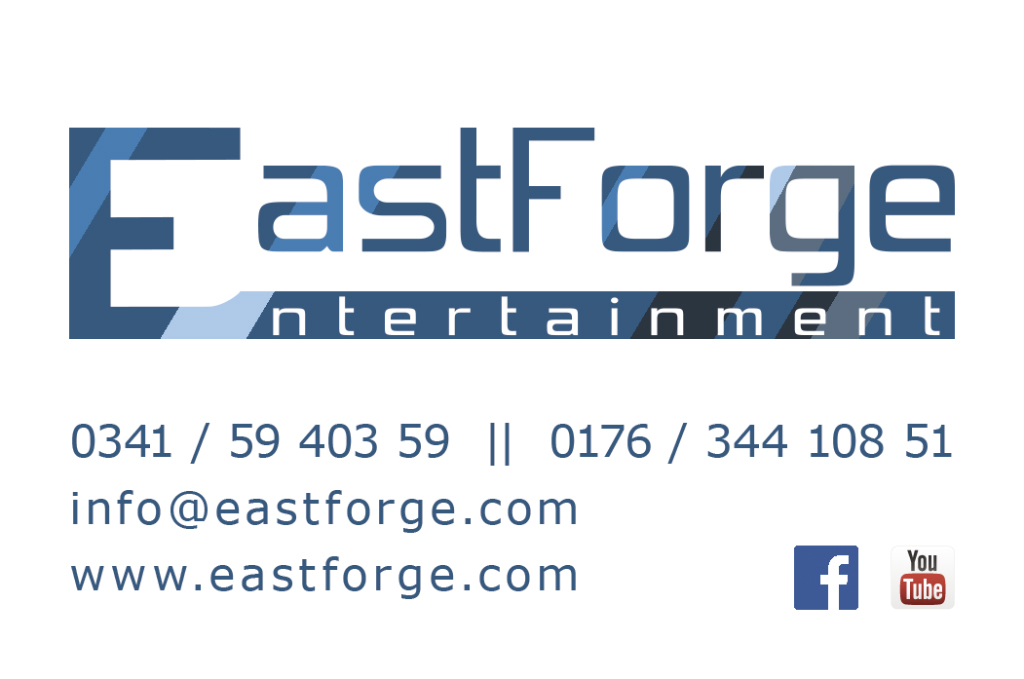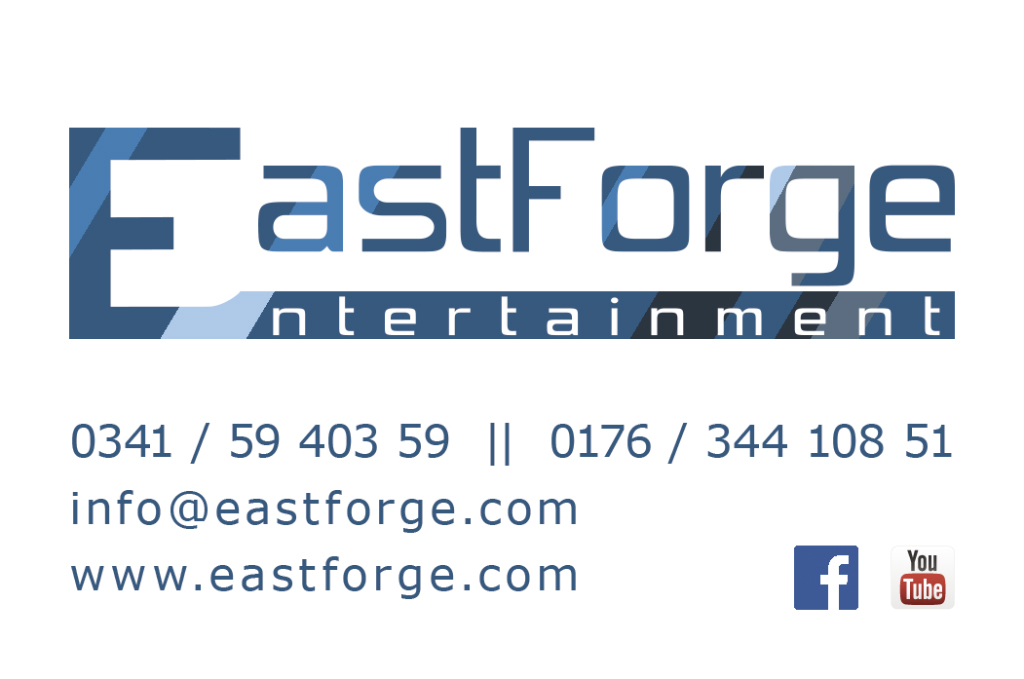 We are EastForge Entertainment an independant video game developer from the east of Germany und we produce varied games for different systems.
Generelly we inform and entertain our fans with our games.
For all in addition,
visit us on our website www.eastforge.com, or on Facebook www.facebook.com/eastforge to be informed about the latest!
Please also watch our development process of games on Youtube www.youtube.de/user/eastforge, if you don't baulk to get deeper insights!
We are a small team, but a powerfull combination consisting of auditory programming know how and an obvious, entirety design doctrine with passion for pixels.
We are EastForge Entertainment.
We forge games.