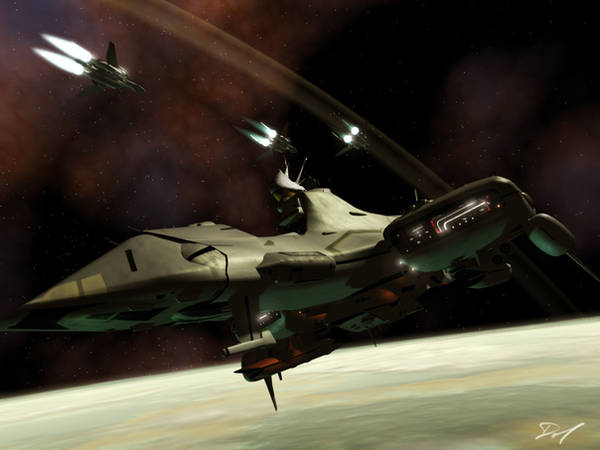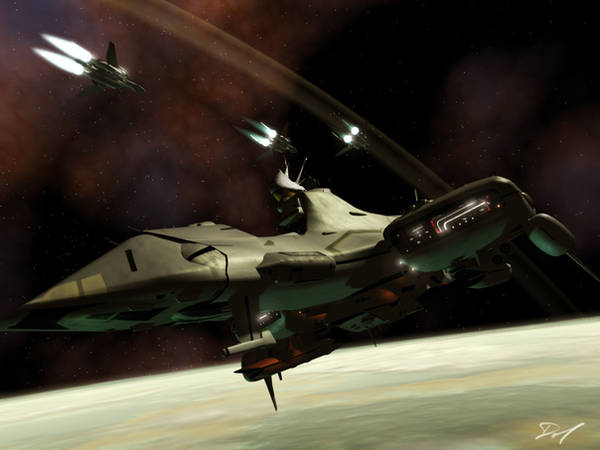 Watch
A spacey scene render featuring a 3D ship design for the late Robotech:Evolution website (now offline).

Greetings East Coast. I'm looking for original art based on my new book. I'd like to submit something for the possibility of making my book cover. For details, please contact me or go to www.wormholemoon.com. Thanks!
Reply

Hi,I've been a bit busy with a big project at work and don't have much time for side projects these days.Sounds like this could be something interesting
to do,but something like this would have to wait until I have a better schedule.
Reply

Reply

wierd it looks like a design I did for my comic but dropped as I could'nt quite get it to fit with the other ships in my story
Reply

I'm guessing we're both using ship designs from the original show as a base,so there's bound to be some simularities.The ships' bridge is a modification of the SDF1 bridge for example.
Reply

Looks great! Which software did you use?
Reply

Thanks,Lagarde..
It's all done within 3D studio MAX.The planet surface is really just a flat plane with a slight curvature with procedural textures (noise mostly).
The nebula is also 'noise' effects if your familiar with the term.. and the slight planet ring is a flattened torus with a radial gradient transparency.Mostly I had to play around with the lights to get a good dramatic effect.The ship itself was built over a course of 2-3 weeks whenever I had time to work on it.
Reply

Ah, I see. I use 3DS Max as a main software at work, so I'm definitely familiar with the terms.

Now everything is clear.
Reply