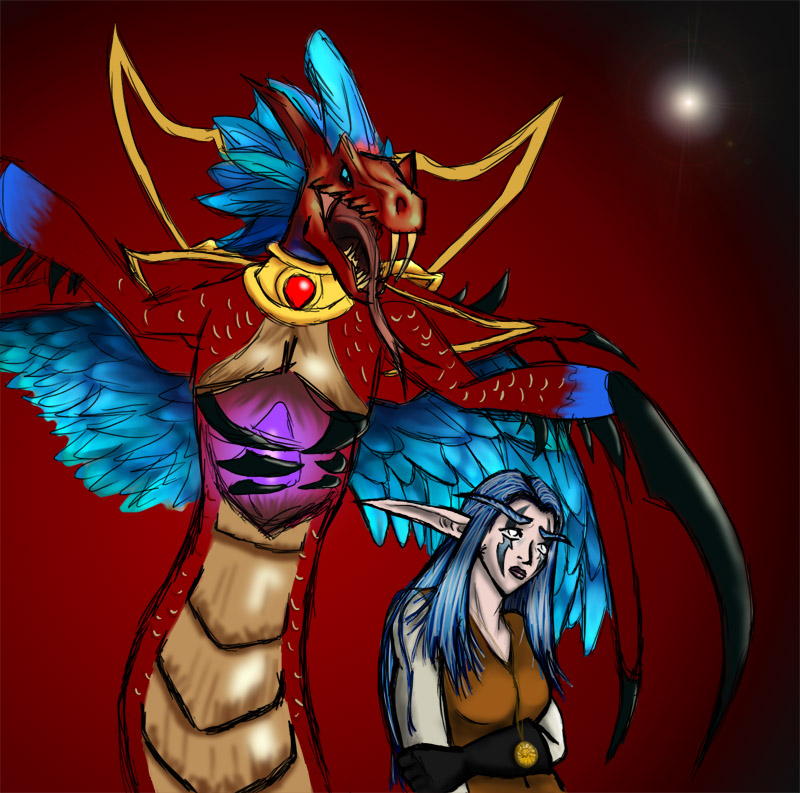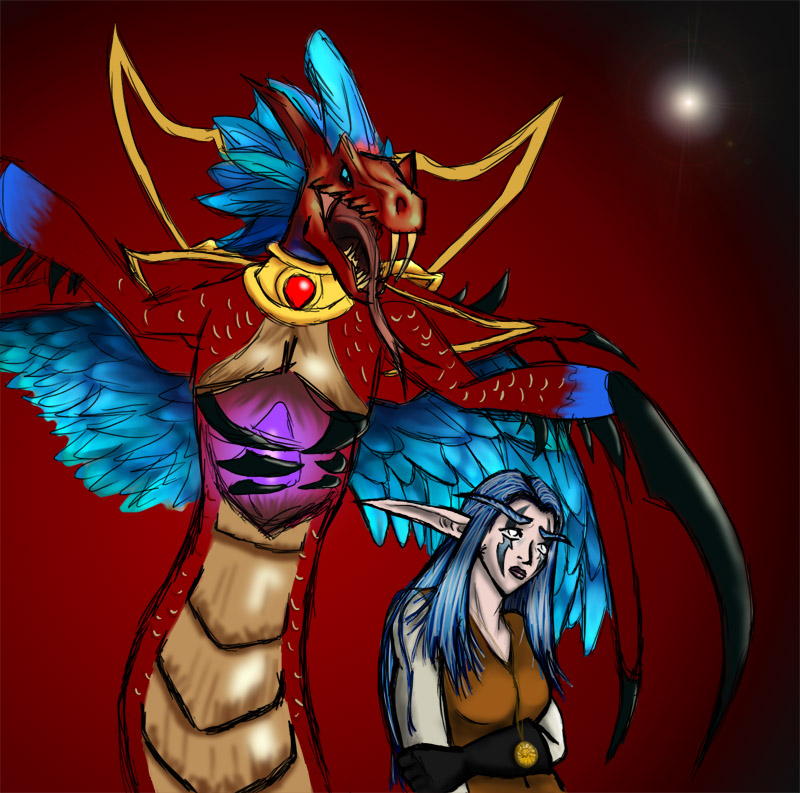 Watch
Sketchy sort of style with minimal shading. Not sure how much I like it, and I had to cheat some with Hakkar.
Naiama is screwed

. This features Hakkar the Soulflayer, Naiama, and her 'destroyed' star of fate.
Nai closeup:
[link]
Also, also, also! I was influenced by one of Caela's pieces for Nai's pose. It was perfect. I wish Caela had a DA account

.
Hakkar © Blizzard (World of Warcraft)