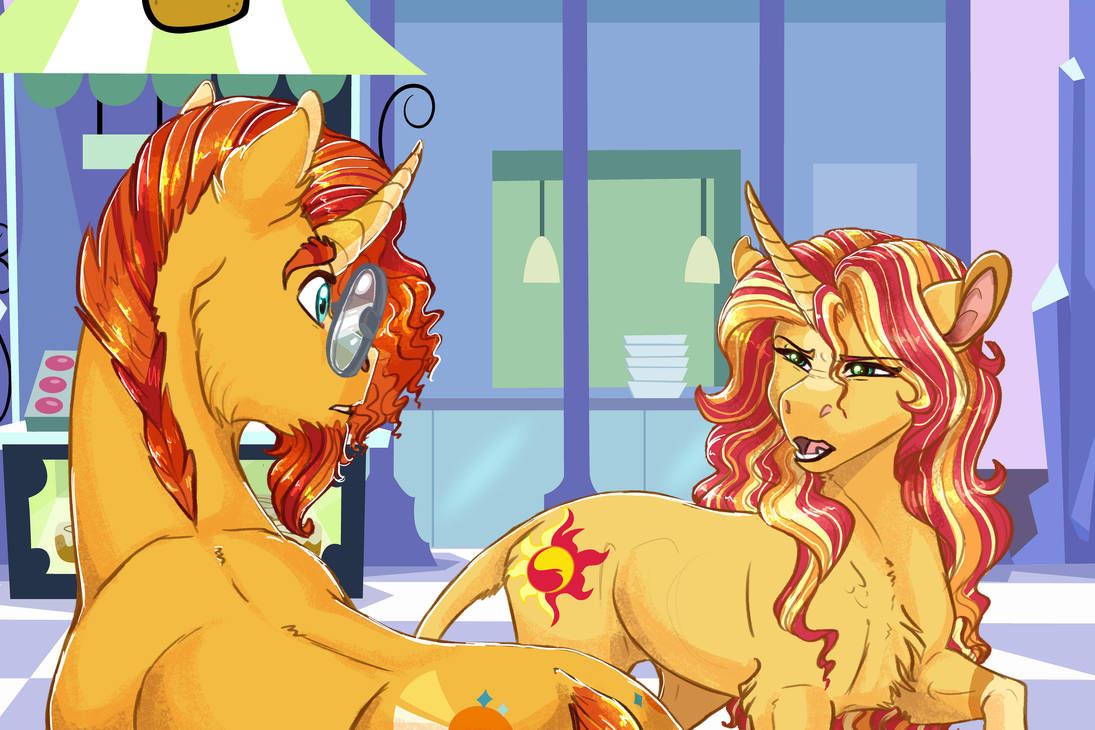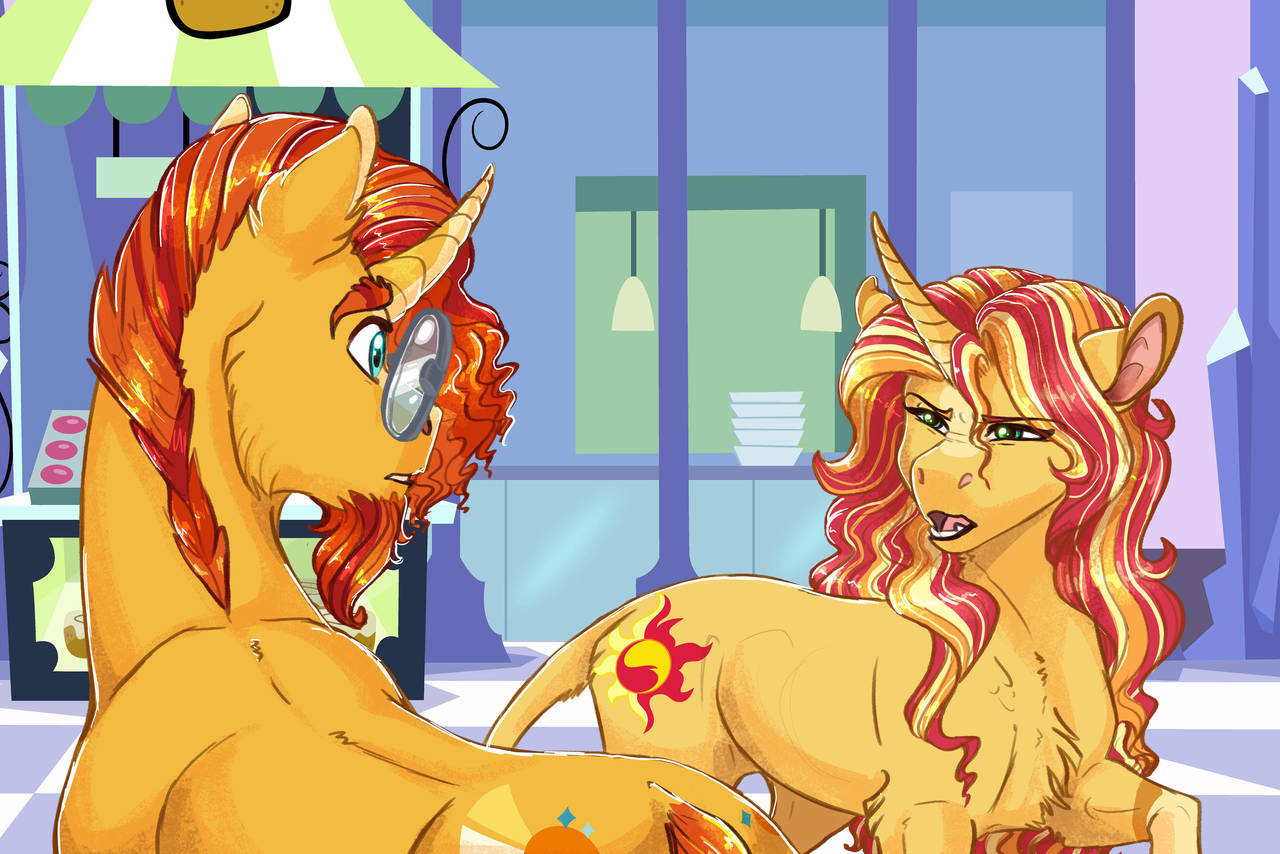 Watch
Speedpaint video here:
www.youtube.com/watch?v=rCG8FO…


---------------------------------------------------------------
Sunburst almost felt as if his heart would burst from his chest as he stared at the mare. It's been long, far too long, since he's seen that wild mane, confident posture, the blaze going down her muzzle. It had to be her. It
had
to be his..."Sis..." He couldn't help but whisper. And it must've been audible, for the mare stopped in her tracks and turned those glowing eyes toward him, and he watched as they seemed to brighten with recognition.She stilled much like he had, one hoof raised, face drawing inward as she squinted at him with a deep interest. Then, almost cautiously, she murmured back:"Little Sunny?"--------------------------------------------------------------
Okay so like, I don't know what happened, but I noticed the near uncanny resemblance between Sunburst and Sunset Shimmer and when I put them side by side I was basically like "YOOOOOOOOOOOOOOOOOOOOOOOOOOOOOOOOOOOOOOOO" and a idea popped into my head. So the idea is this:
What if these two are related? Specifically,
siblings?
I can see all the possible drama and everything that could come with it too: Parents divorce and the siblings are split from one another because of it. Sunburst's utter lack of self-confidence possibly stemming from how his older sister became
Celestia's student
. Sunset running away and disappearing led to many believing her dead (including Celestia: I disregard many things from Equestria Girls, including their being an entirely separate universe)... and then here she is. At the Crystal Empire train station, entirely fine and healthy. And it's the first time her baby brother has seen her in
years
.
I thought it was a fun idea so I did a quick doodle to go along with it. C:
I got the background from here: