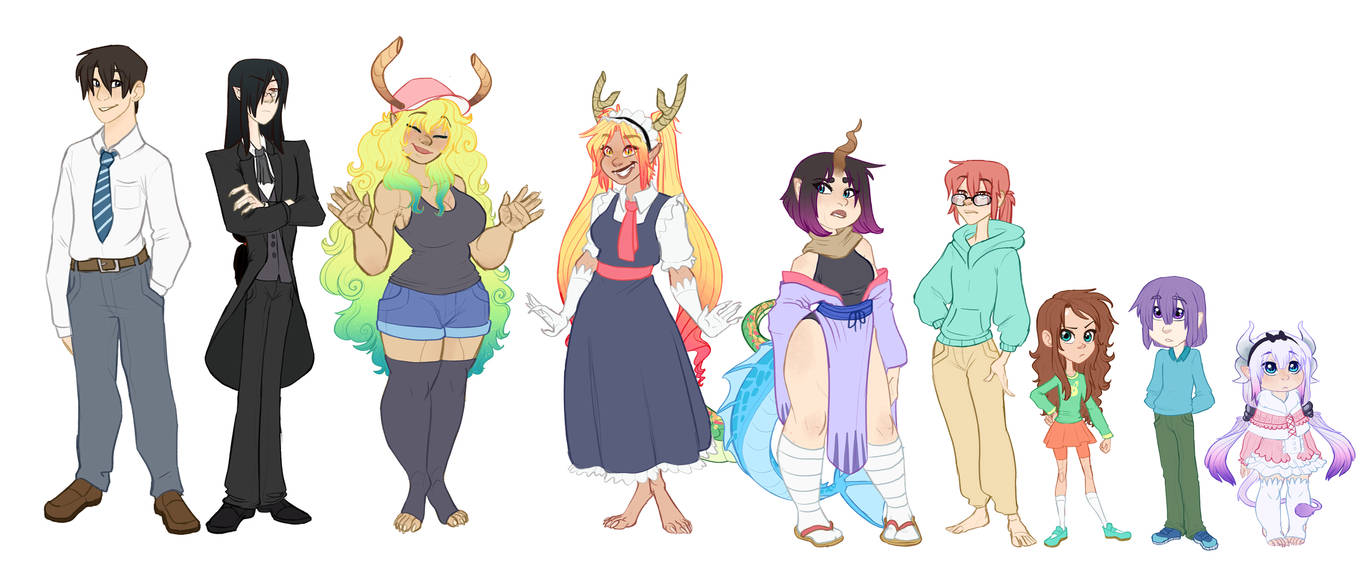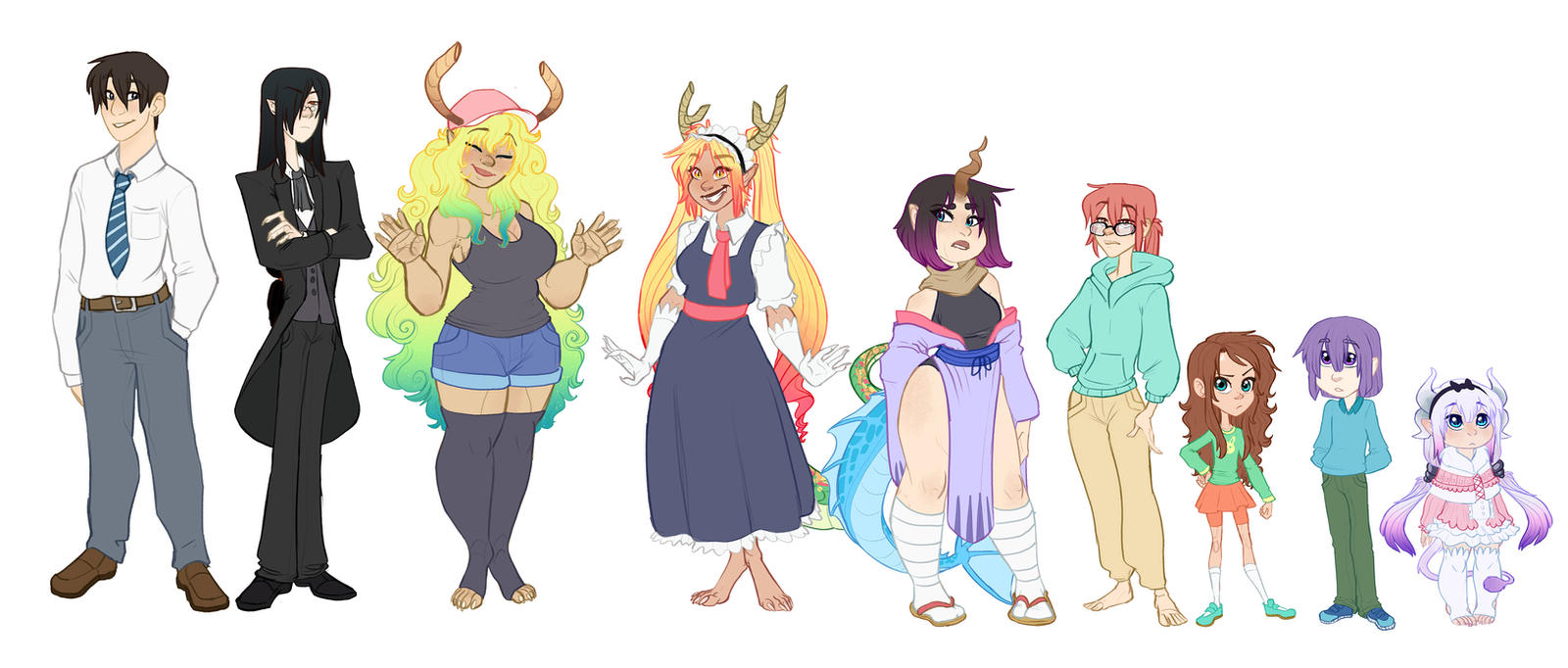 Watch
FINALLY! So, for anyone who doesn't fully know yet, I've watched my first anime in years and said anime turned out to be Miss Kobayashi's Dragon Maid, and I'm so very glad it was. It was such a pleasant surprise and the show was heartwarming, sweet, and just downright wholesome with touches of bittersweetness to it, and just all around a very fun and feel-goods show to watch. 10/10 I highly recommend. I'm honestly pretty into the show and got caught up with the characters and the world they live in, so I did this!

I plan on doing headcanons and more art for the show and wanted to translate their designs in my style, if only so I could have a sorta-kinda ref to work with to keep the art somewhat consistent. It was a good exercise in design too, or at least a fun one! From left to right: Takiya, Fafnir, Lucoa, Tohru, Elma, Kobayashi, Riko, Shouta, and Kanna. Takiya's the only one I'm not entirely happy with and might go back and redraw him, but otherwise I'm overall pleased with how they all came out!

I'm debating on uploading each individually but until I figure that out, here's a link to their sta.sh:
sta.sh/24pbr1dyfnc?edit=1

Aaaaand my take on the dragons'... well, dragon forms!