I was born in La Chaux-de-Fonds, Switzerland, and moved to the United States with my mom when I was 3 years old. I've lived in California, Hawaii (Maui {w/ family} and the Big Island {for school}), Oregon, Wisconsin (less than a year there), and currently I'm a resident in Orlando, Florida, going on 4 years. I've also done a lot of traveling, especially in recent years. I have family in both Spain and Switzerland
I have a very strong passion for the natural world. I love photographing the nature world, with a strong emphasis on animals. I am currently a photographer at SeaWorld Orlando's Dolphin Cove. I'm also a writer. You can find my book in my gallery in its own folder,"Legacy of the White Tigress", along with other writings. It is available as an e-book on Amazon Kindle
www.amazon.com/Legacy-White-Ti…
. It will soon be in the process of being published in print.
I have also opened a shop on Etsy for my and

's prints:
www.etsy.com/shop/EarthEmerald…
I feel that I now need to insist restraint from negative and anti-captivity comments. They will be removed. As much I'd rather see any animal in the wild rather than in captivity, especially whales and dolphins, I don't want such comments on my photos or profile. I'm not advocating that captivity is a must, nor that it is the only to see whales. I take these photos for the admiration of these animals, and share them so that others can enjoy their beauty as well, including those who have not (or will not have) the chance to see them.
Thank you


Check out my group

for everything related to my book
Legacy of the White Tigress
.
DA Family

(my husband, married Oct. 20th, 2013

)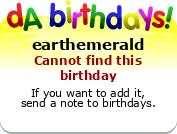 Facebook:
Personal- Tamara Belyth Hernán-Smith
Photography Page- EarthEmerald & RaptorFire Photography
Tumblr:
earthemerald.tumblr.com/
Instagram:
EarthEmerald