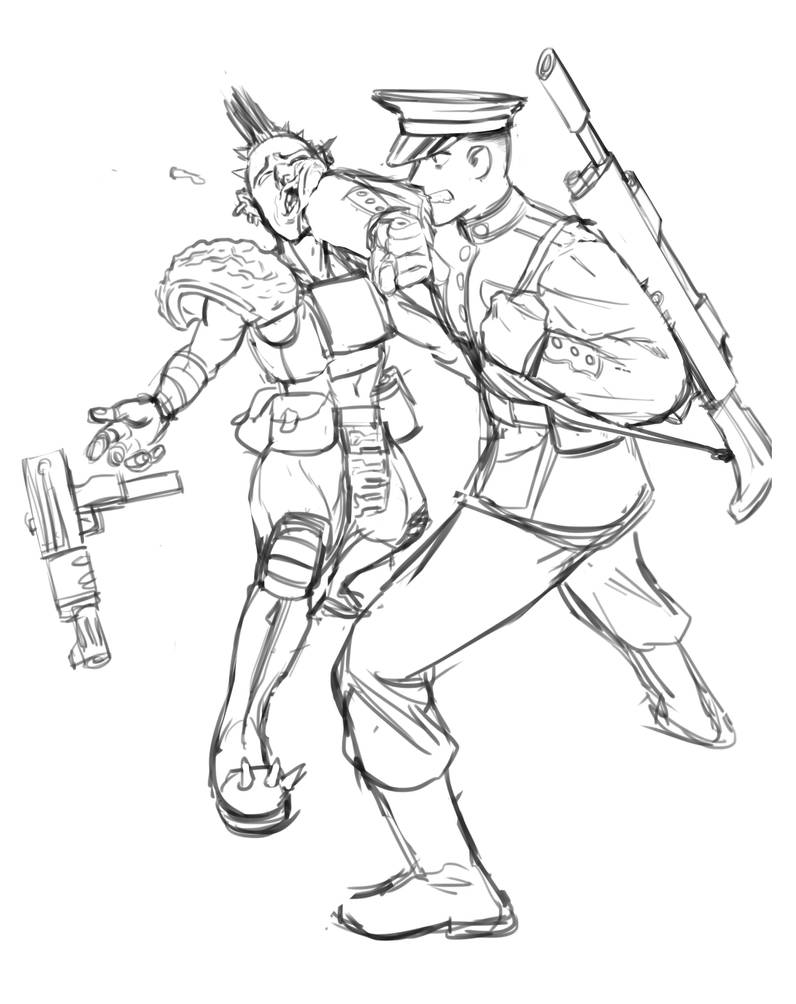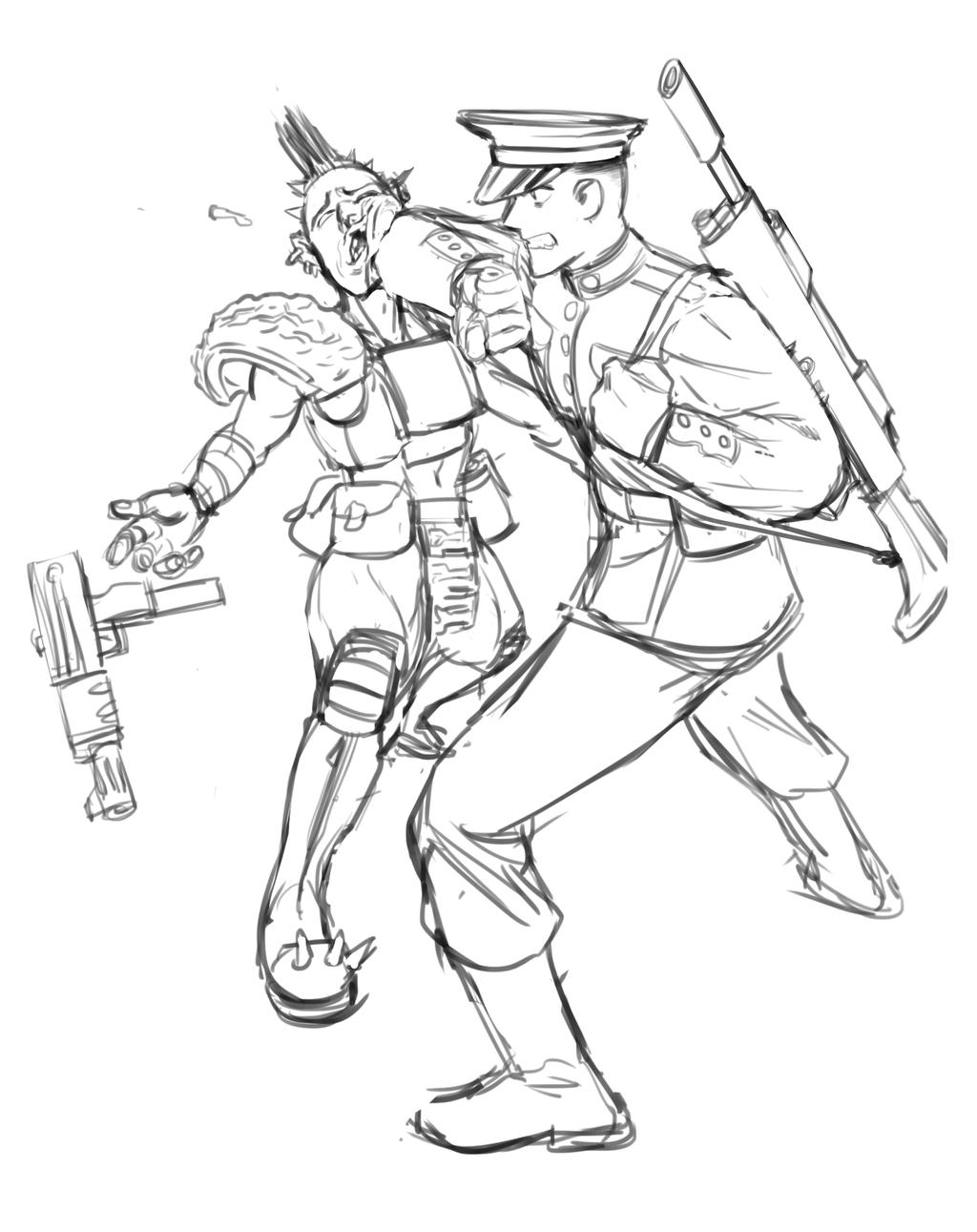 A pre-heresy doodle of a Mordian Iron guard Dispatching a gang member or mercenary.

Local ganger thinks he can take guardsman, quickly realizes otherwise.
Reply

NCR punching Raider face picture white-black
Reply

Mordian: You traitors need to learn that I'm a lot scarier than you are.
Reply

reminds me of Judge Dredd for some reason.
Reply