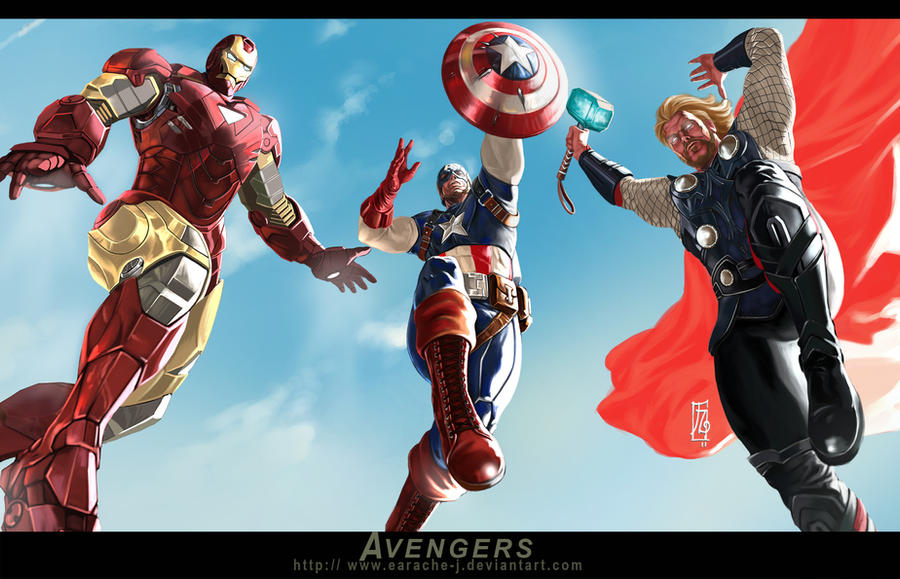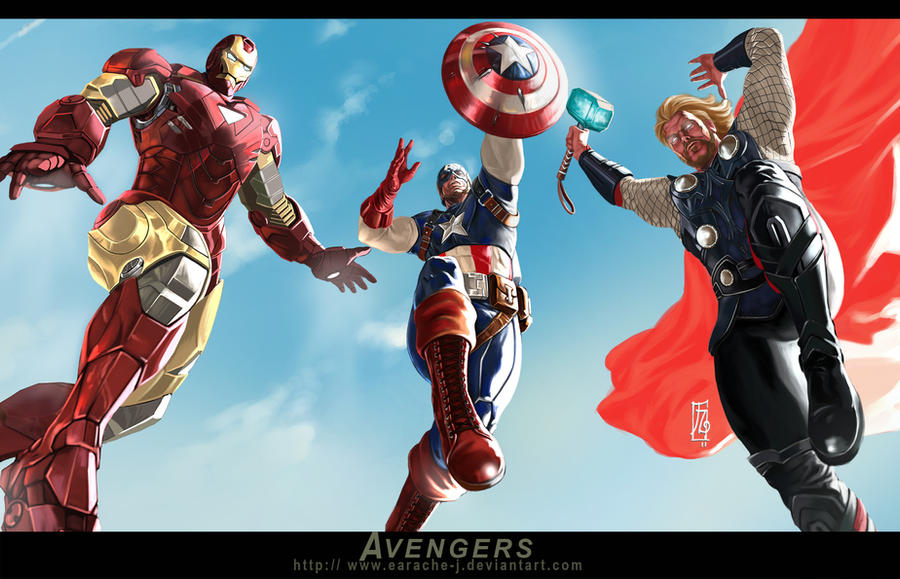 Watch
AVENGERS
Fanart Marvel superheroes collection
Thanks for watching guys! appreciate it...enjoy!

CS4 and a tablet.
DIGITAL ART BY earache-j.deviantart.com
#1 you have a historical mistake: captain America's shield is made of vibranium, -Almost- anything can't get through or scrape that babe! #2 Thor's hand: you messed up the fingers a bit, try making them less pointy.#3 You need to make Iron man's arms a bit smaller#4 another thing on Thor, his left calf is too big. You forgot the hulk. The criss-crossing on Thor's armor could use a little attention, such as definition on the bottom, and shading were the muscle is. That's all I wana tell you, you've almost perfected your technique, you just have to slow down, take your time and enjoy It, you know.
The Artist thought this was FAIR
63 out of 86 deviants thought this was fair.
Hey, I think u did a pretty good job, it's just some minor things. Iron mans head is a little small, iron mans chest and thor's chest are both a little bulging, thor's is almost like a woman.um the shadowing of thor's biceps and triceps could use a little more work. Thor's cape dosent look like it is attached to him, it looks like a separate pic. Cap's shield shouldent bulge out in the middle,and thor's left calf is a little too big. All the rest were said by mr Dracula above, so thanks and u did a great job.

ur OSM
The Artist thought this was FAIR
13 out of 14 deviants thought this was fair.