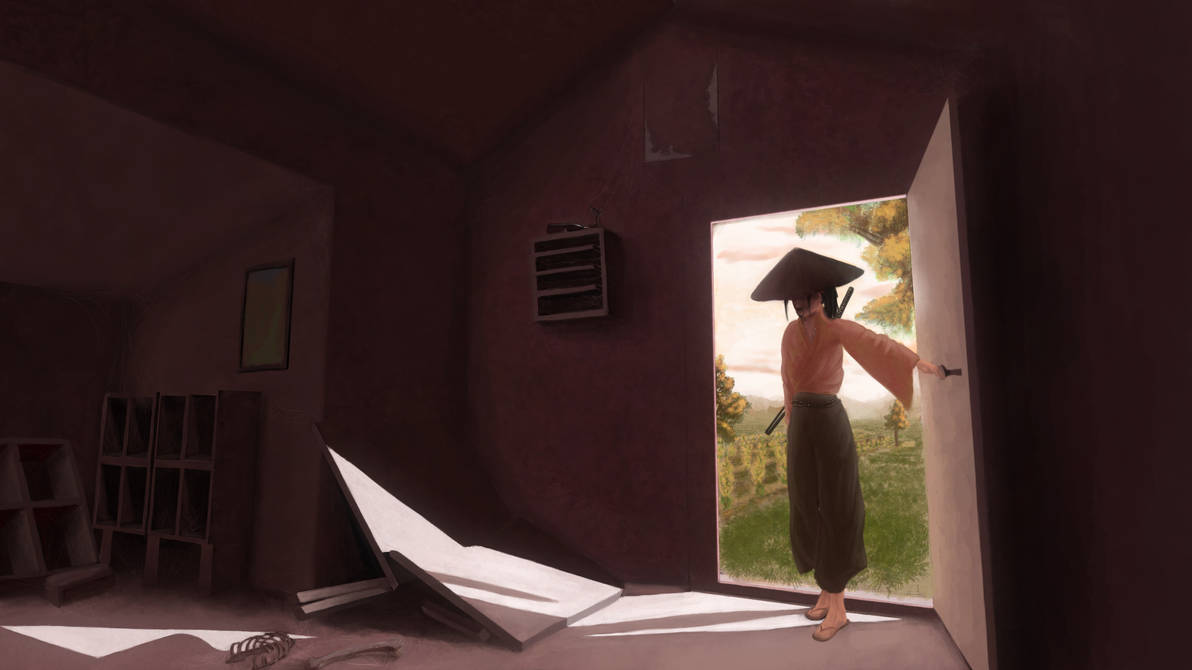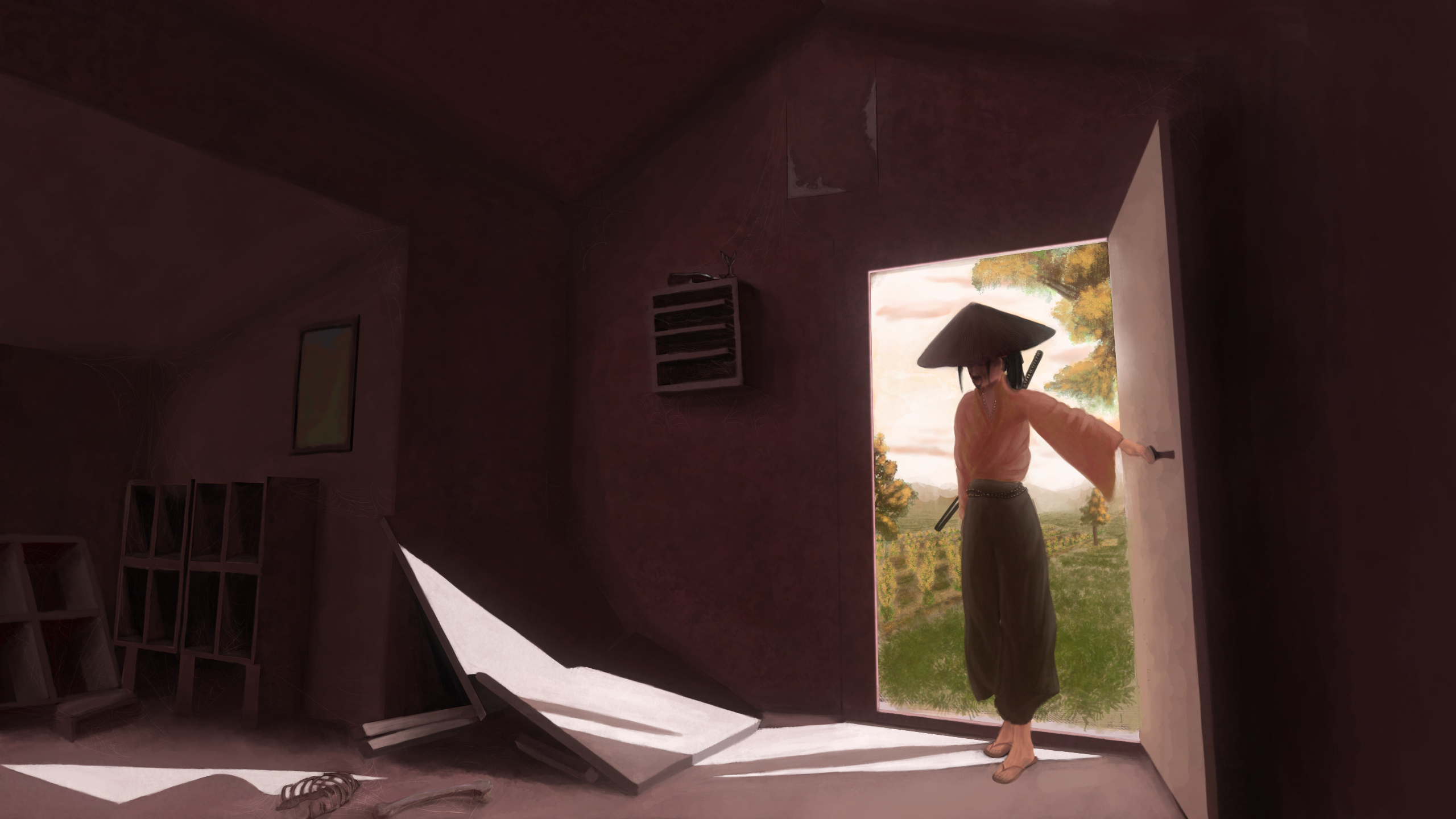 Took me from 6am to 2am to finish this, although when I subtract all the timewasting like eating and chatting, it turns out to be 15 hours straight

I'm happy with how it turned out in the end, although it wasn't as I originally envisioned it ^^ But that's the nature of art, it has a tendency to evolve in unexpected ways while you're making it. ...or at least if you're as unexperienced as I am

I named the piece "Weary Traveler", I think it should be pretty obvious he's a ronin, and from that you can figure out time and date, figuring out everything else in the picture, is up to you! It's (supposed to be) art after all! I'm not supposed to just tell you everything

You are allowed to use this in any way as long as I'm partially credited. If you need a .png version lemme know.
Original is, as you can see, 2560x1440. Here is partially cropped 1920x1200 version if you want it as a wallpaper or something:
[link]
Inspirations behind the idea for this image: Nightwish (Turn Loose The Mermaids:
>At the end of the river the sundown beams
>All the relics of a life long lived
>Here, weary traveller, rest your wand
>Sleep the journey from your eyes ),
Into the Wild (movie), Samurai Champloo (anime), Itachi Wallpaper (that I partially did) inspired the hat.

Don't worry, It's definitely art ...



I won't give a critique unless you want one ... but overall I like it, it has an interesting feeling, and it's very open to interpretation, which I think is a good thing
Reply

awesome

Reply

Stari, rispekt

Vidi se da se baviš 3D modeliranjem, perspekriva je kao švicarski sat.
Reply