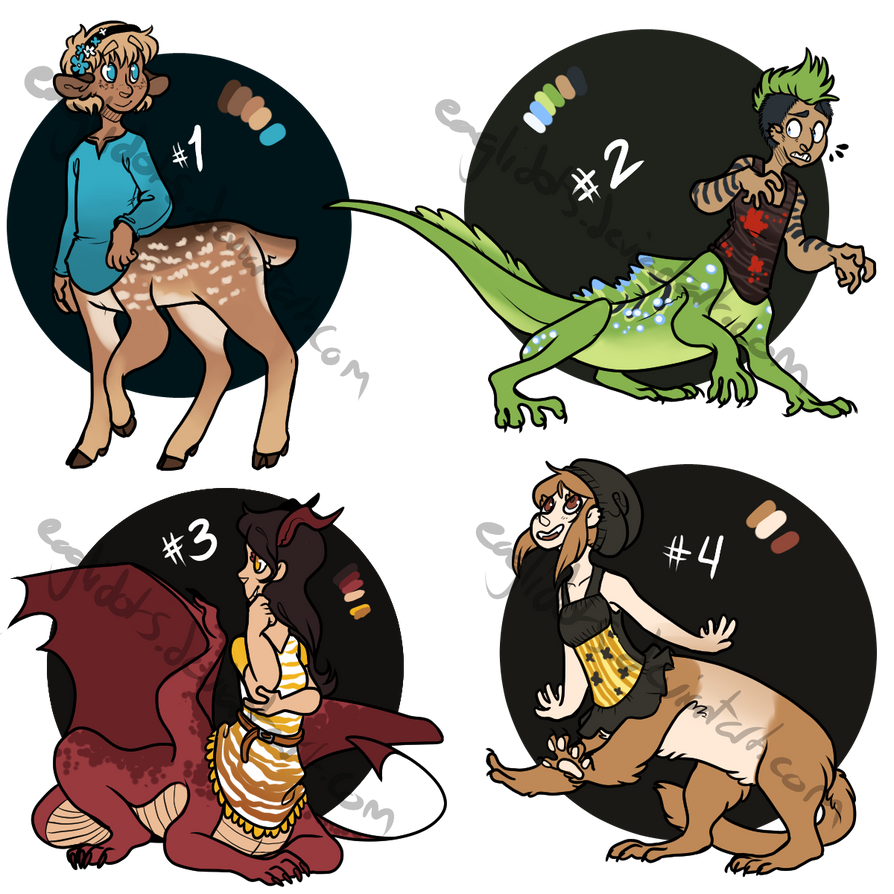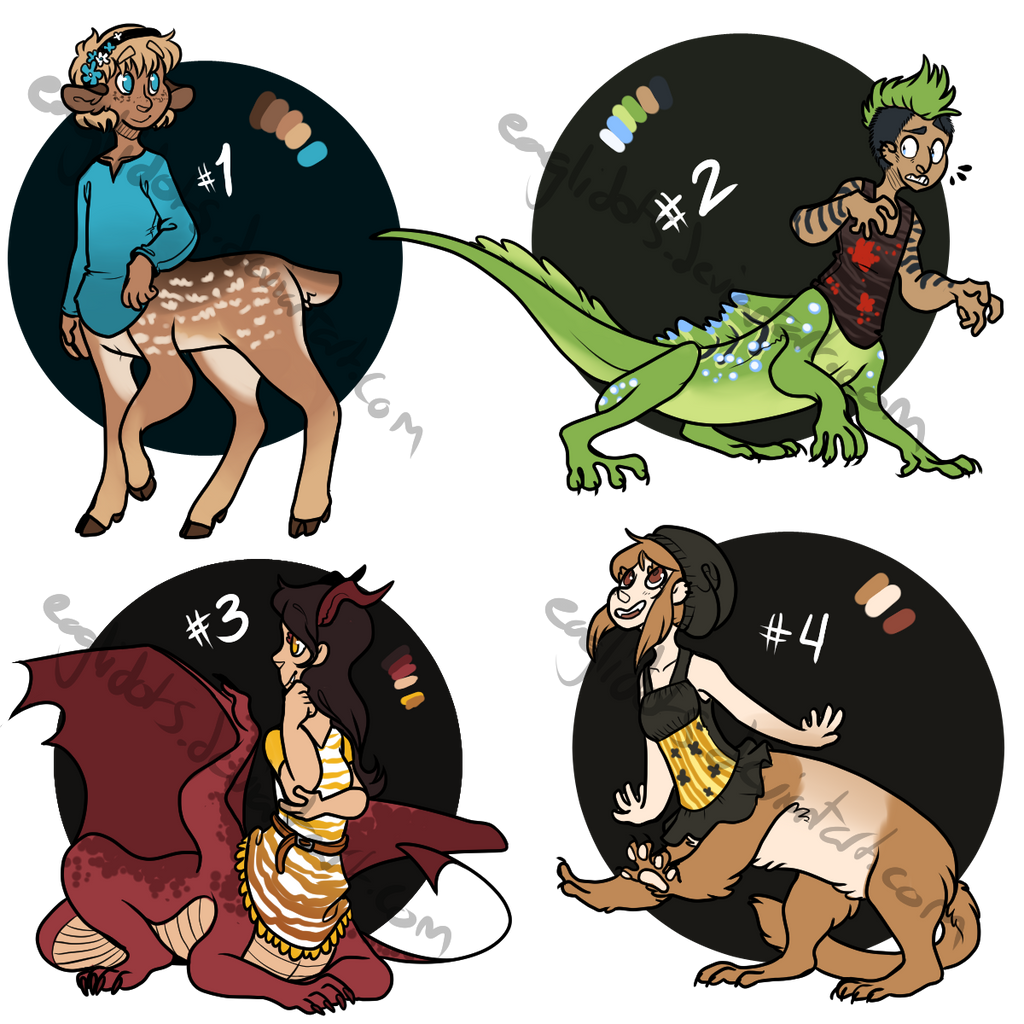 Watch
Some miscellaneous 'Taur designs o/
When they've been bought, I'll send you the un-watermaked fullsize image for reference purposes.
1- $15/1500

[Open]
2- $15/1500

[Open]
3- $15/1500

[Sold]
4- $15/1500

[Sold]
Design ToS:
>You're welcome to upload the reference to your account, but credit me for the art.
>You may add name/gender/etc to the ref, but do not edit the art iself. If you edit the design, make a new ref sheet.
>Don't resell the character for more than you paid unless it comes with more art.
>I reserve the right to refuse to sell an adoptable to anyone who does not follow these rules.

Reply

I'm sorry, but at the moment I'm really looking for USD/points as advised to art or other designs. Thank you so much for your offer, though!
Reply

eagli these are AMAZING i love them all !!!!
Reply