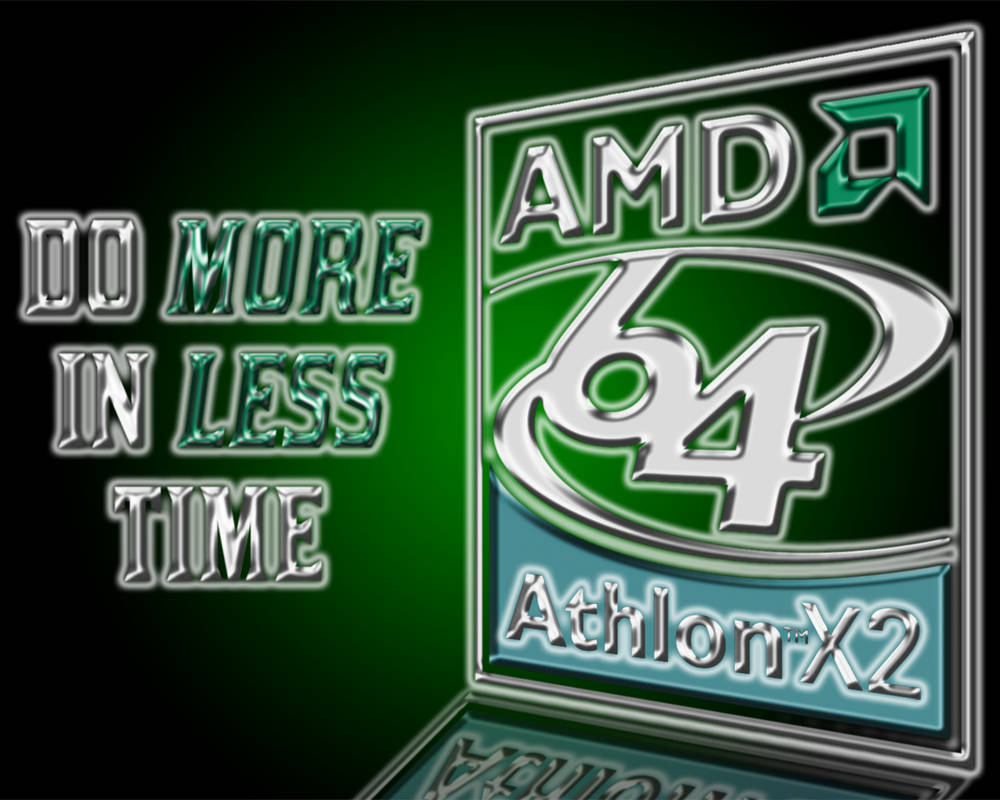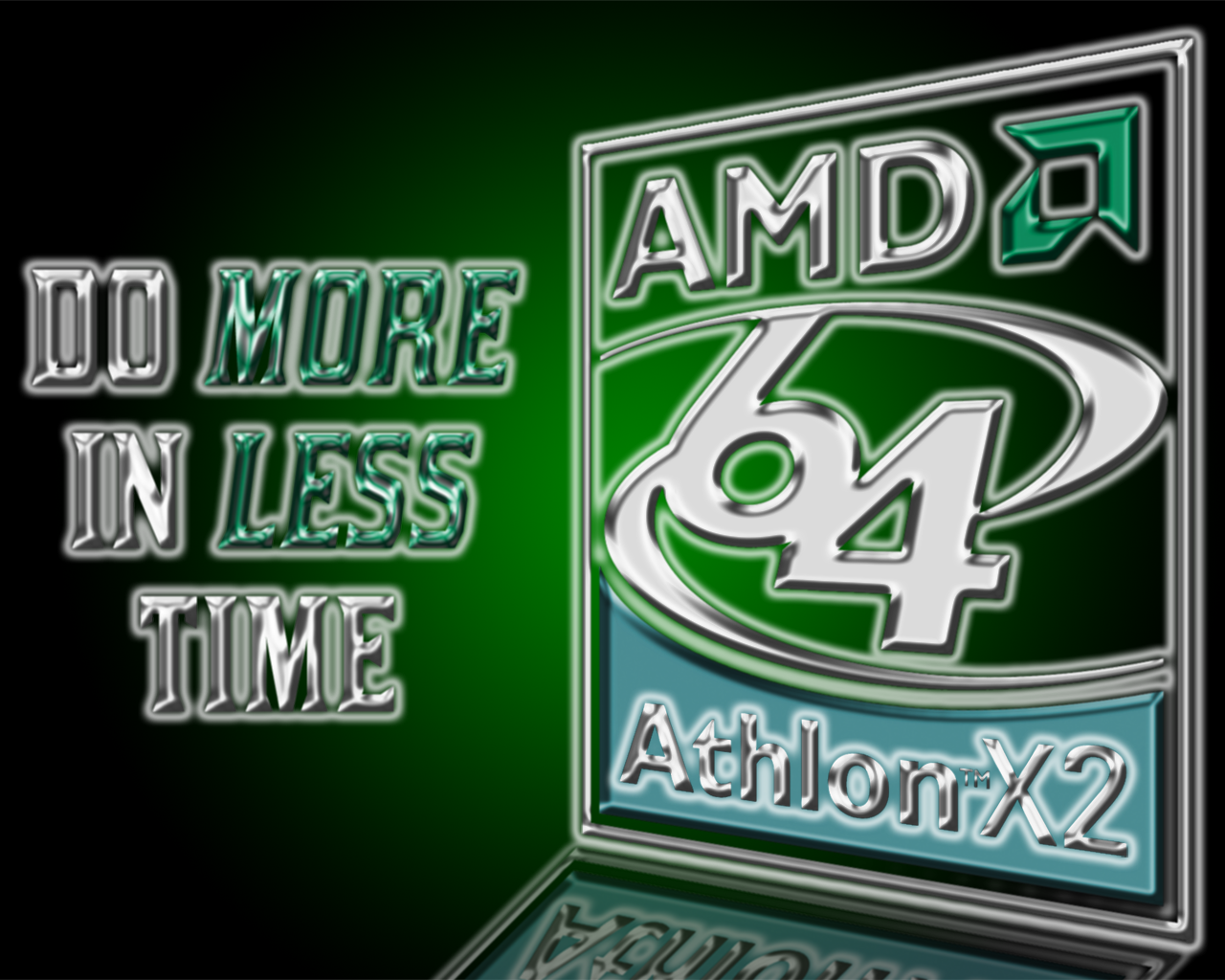 AMD — Do more in less time!
You guys probably know that marketing claim and here's the image's story:
It's based upon "AMD 64, Doing what others can't v.2" (accessable over at the AMDwallpapers.com galleries), but since that image is a "non-X2"-version, I started to built a new one with a different slogan and some other effects (notice that chrome effect on mine

)..
There are two versions available: a 1280-version and a 1600-version for screens with either a resolution of 1280x1024 or 1600x1200 pixels —
this is the 1280-version
.
The other one is available here:
[link]
I hope you like it and I encourage you to leave a comment about it — no matter if it's good or bad!