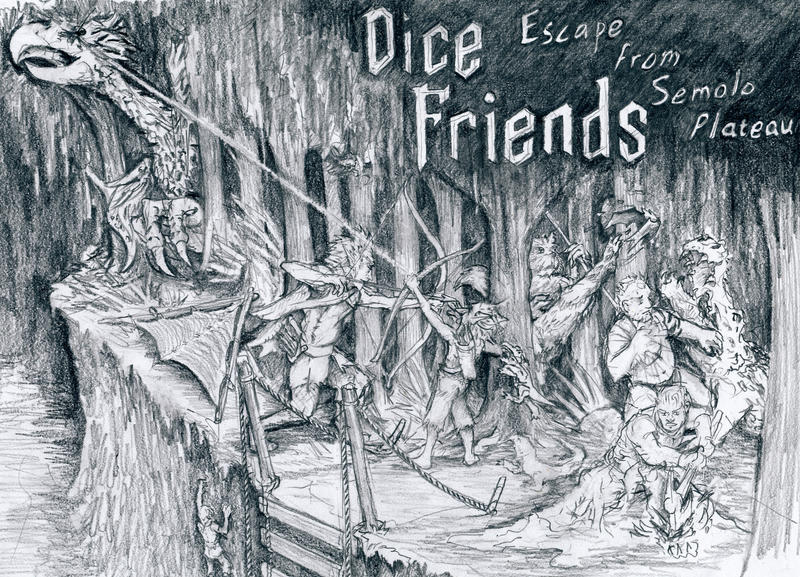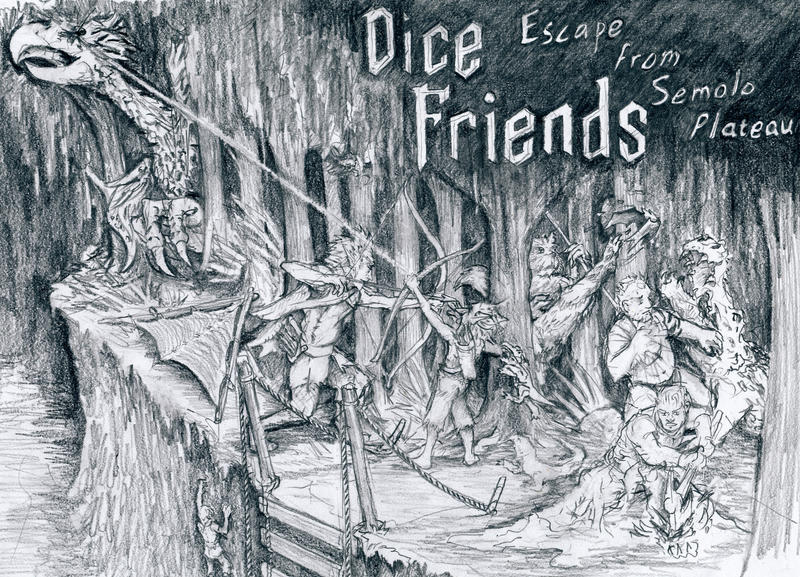 Watch
And now for something completely different.
Here is some fan art in honor of Loading Ready Runs DnD campaign - Escape from Somolo Plateau
All characters are their OCs.
Have a look!
www.youtube.com/watch?v=ymRYH_…

How do you feel about having this art on the Dice Friends Art wiki page?
Reply

That would be great, I would prefer a link back here, but I'm OK with adhering to any standard of posting that you're using, there is also a sister piece to this one with a snack stack

Reply

I've added your pieces to the LRR wiki page at
wiki.loadingreadyrun.com/index…
. Let me know if the attribution is okay, or if you'd like to change anything.
Reply

Thanks! It's such a good group for the improv. I'm glad you're enjoying it!
Reply

Wow! That's fantastic! Nice job! -Dale
Reply