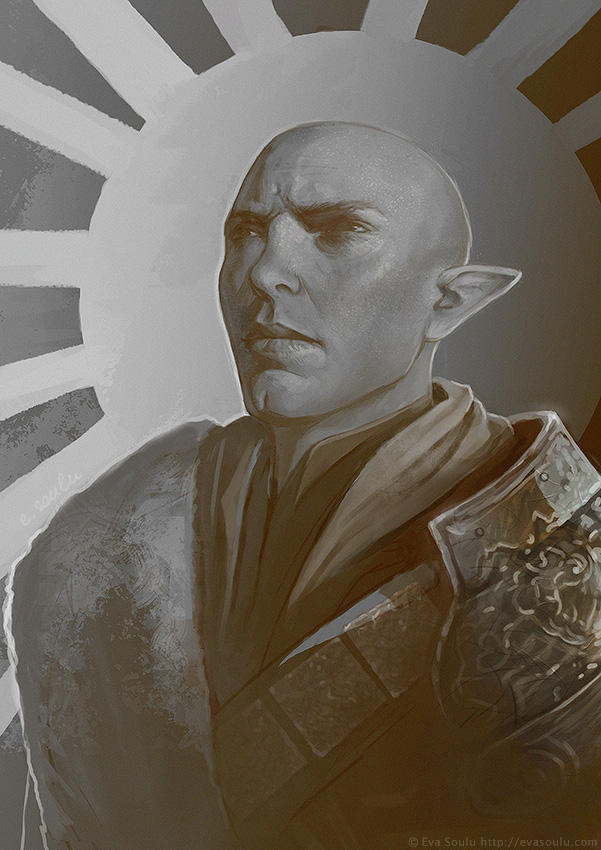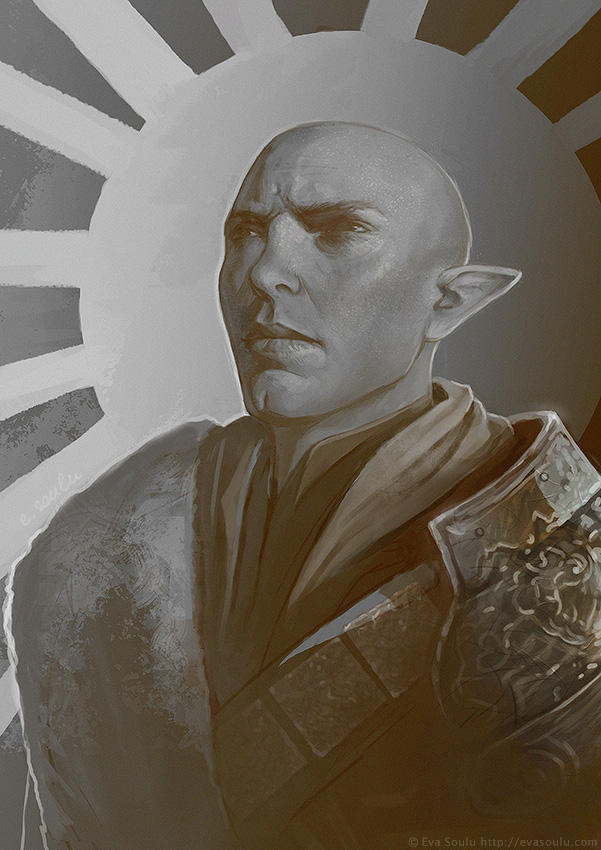 Solas from "Dragon Age: Inquisition" © BioWare, Electronic Arts. July 2, 2018 / Wacom Intuos 3, Adobe Photoshop CC, PaintTool SAI
Patreon:
www.patreon.com/eva_soulu

This is incredible, I love it
Reply

Reply

it look like some posters of mao
Reply

The dread wolf is coming for us HEUHEUHEUHEU **cough cough** XD bad jokes aside, this looks so awesome!! 👀👏🏻👏🏻
Reply

Solas!

Wonderful piece!
Reply