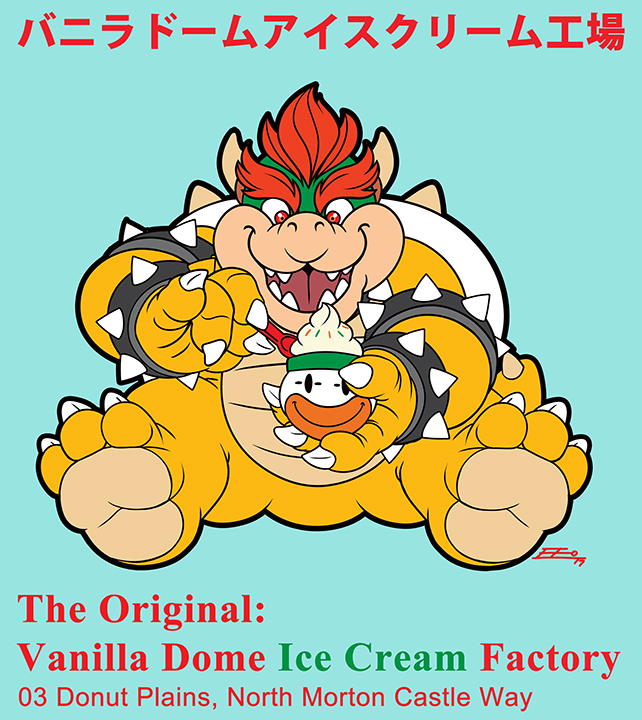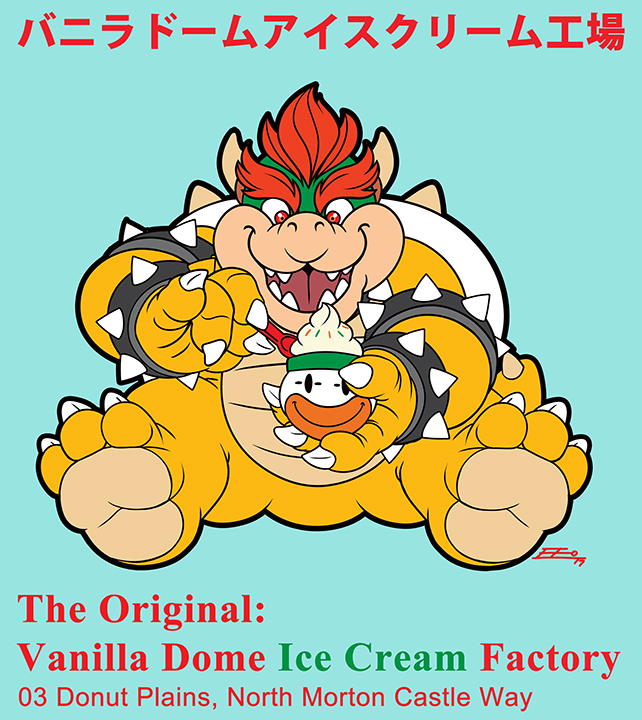 Watch
Commemorate your visit to Dinosaur Land's Original Vanilla Dome Ice Cream Factory owned and operated by Bowser: King of the Koopas.
This is a fun design I had for a wile it is based on the
Chinatown Ice Cream Factory
Shirt Design. I always thought the the mascot looked like Bowser. Lots of fun little in jokes for you Nintendo fans.
If you are interested I have a shirt available
I am testing the waters at teepublic so as of now the shirt is exclusive to the site
www.teepublic.com/t-shirt/1826…