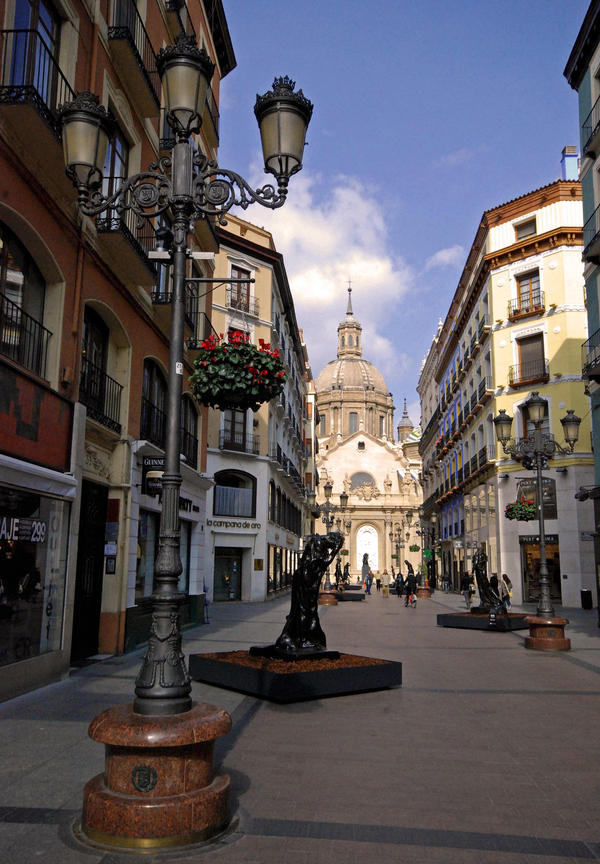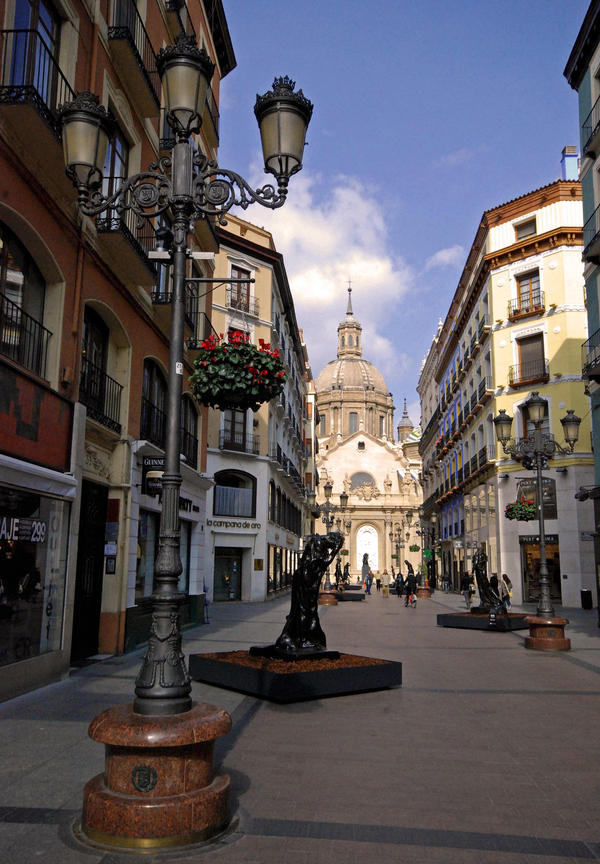 Watch
Main Street

Zaragoza, Spain
Hi. There are so many things I like about this photo, beggining for the lamp post in the foreground. You were able to fit it completely in the frame, without loosing the perspective of the the whole scene. You can look at it from the bottom to the top and have a full scan of the whole street.
It doesn't stop there, however, the disposition of the statues guide you from one side to the other of the street, creating layers, in an invisible "S" shape until you reach the cathedral at the end of the street. The shadows also help you, leading you where you want us to look.
Even when the lighting could've been better (I would have tried it a bit earlier, but well, that's me

), you managed to expose correctly the scene. No detail was lost neither in the foreground, nor the background.
My only improvement observation would be with the horizon, which seems a little tilted (a bit down to the right), but it is such a small thing it don't affect in any way the beauty of the scene.
The Artist thought this was FAIR
2 out of 2 deviants thought this was fair.

What can I possibly say in the face of such beauty?
Reply

I was only a half day in ZGZ... but I think that's a beautiful city...
Reply