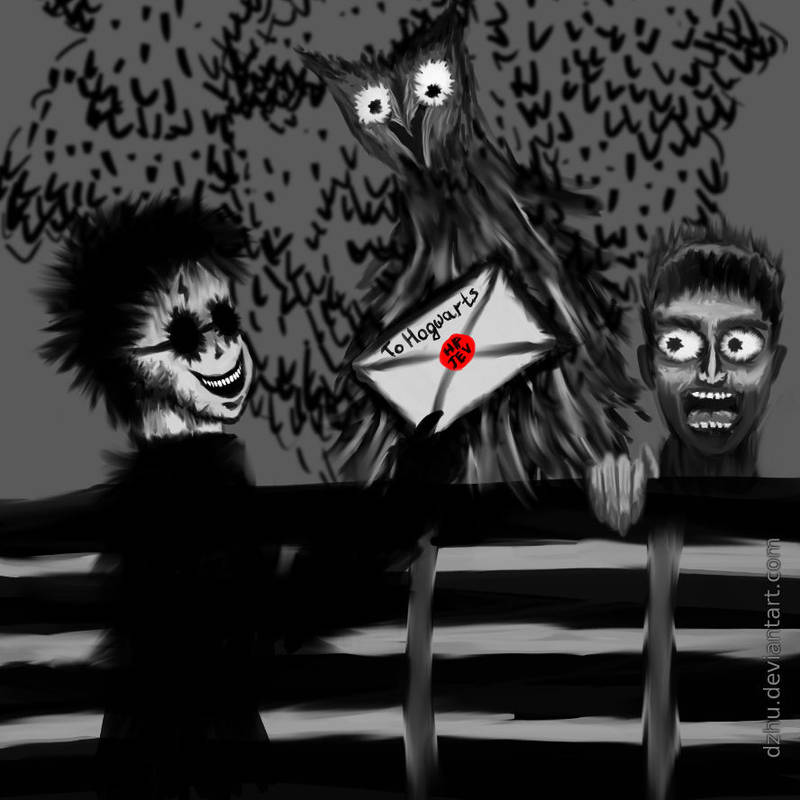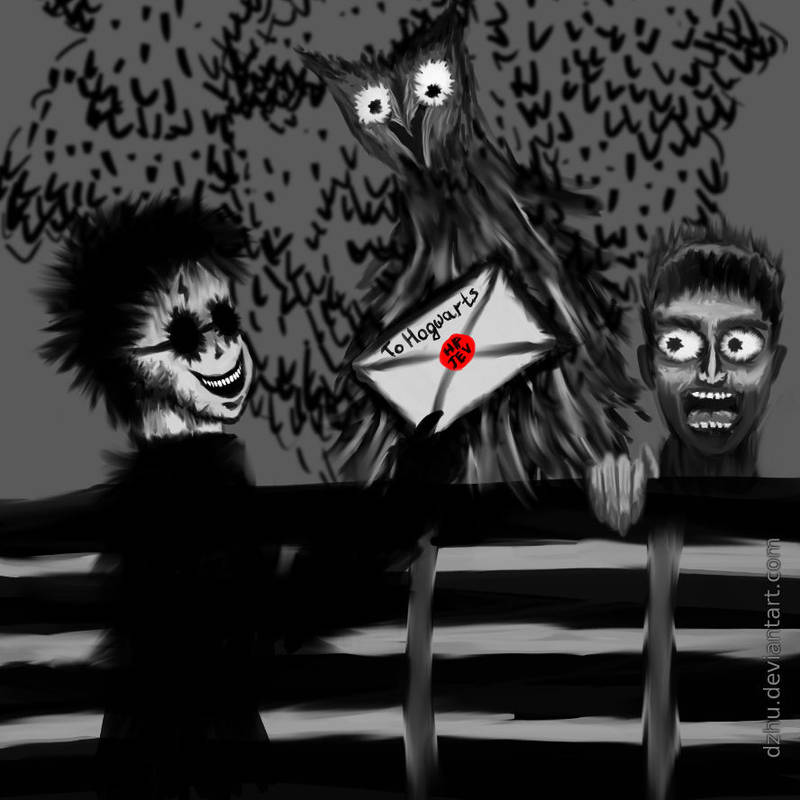 Watch
Chapter one, Harry is going to send letter to Hogwarts. Mrs. Figg and an owl both start to experience sense of impending doom.

"Harry Potter and the Methods of Rationality" illustration by GIMP.

OH GOD. I almost screamed when I saw this. This is perfect. Pure Perfection.
Reply

wh
askojnv
whatevenican'tohlordhelpme
WOW. OKAY.
*proceeds to make more strange noises in the background*
Holy cow, this is amazing and absolutely terrifying at the same time.
Reply

This is great! But shouldn't the initials on the letter be HJPEV, as in Harry James Potter-Evens-Verres?
Reply

This is really unnerving. In a good way, though.
Reply

This makes me grin and shudder at the same time
Reply

ok, that is extremely freaky looking and extremely AWESOME looking! Love it!
Reply