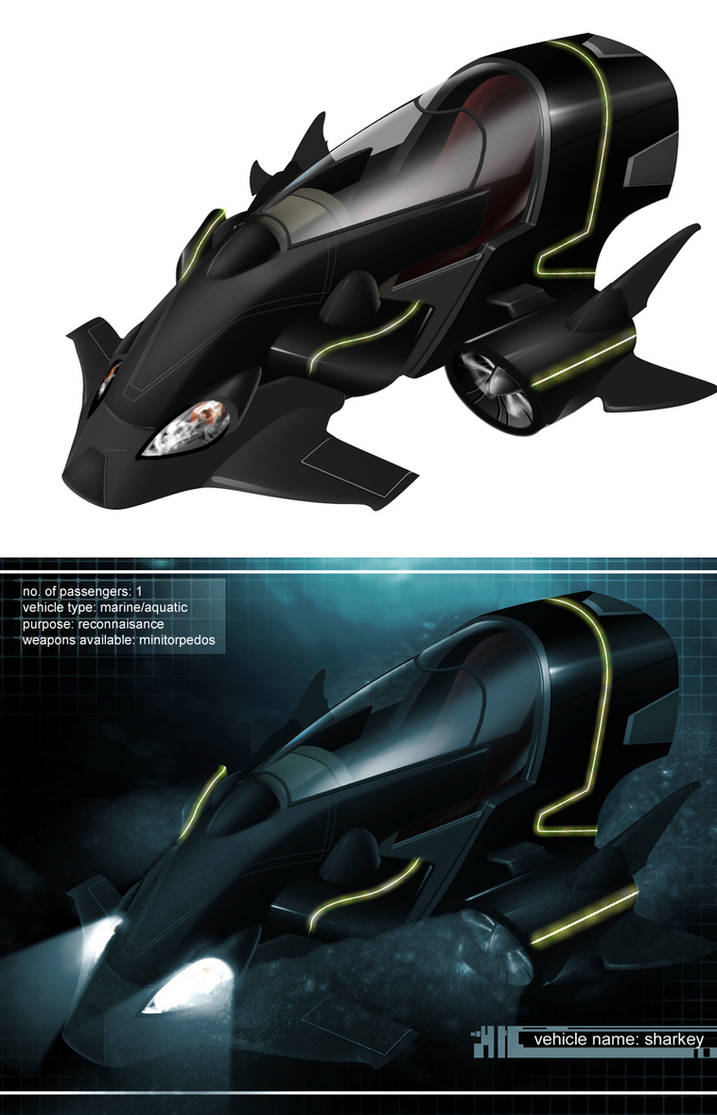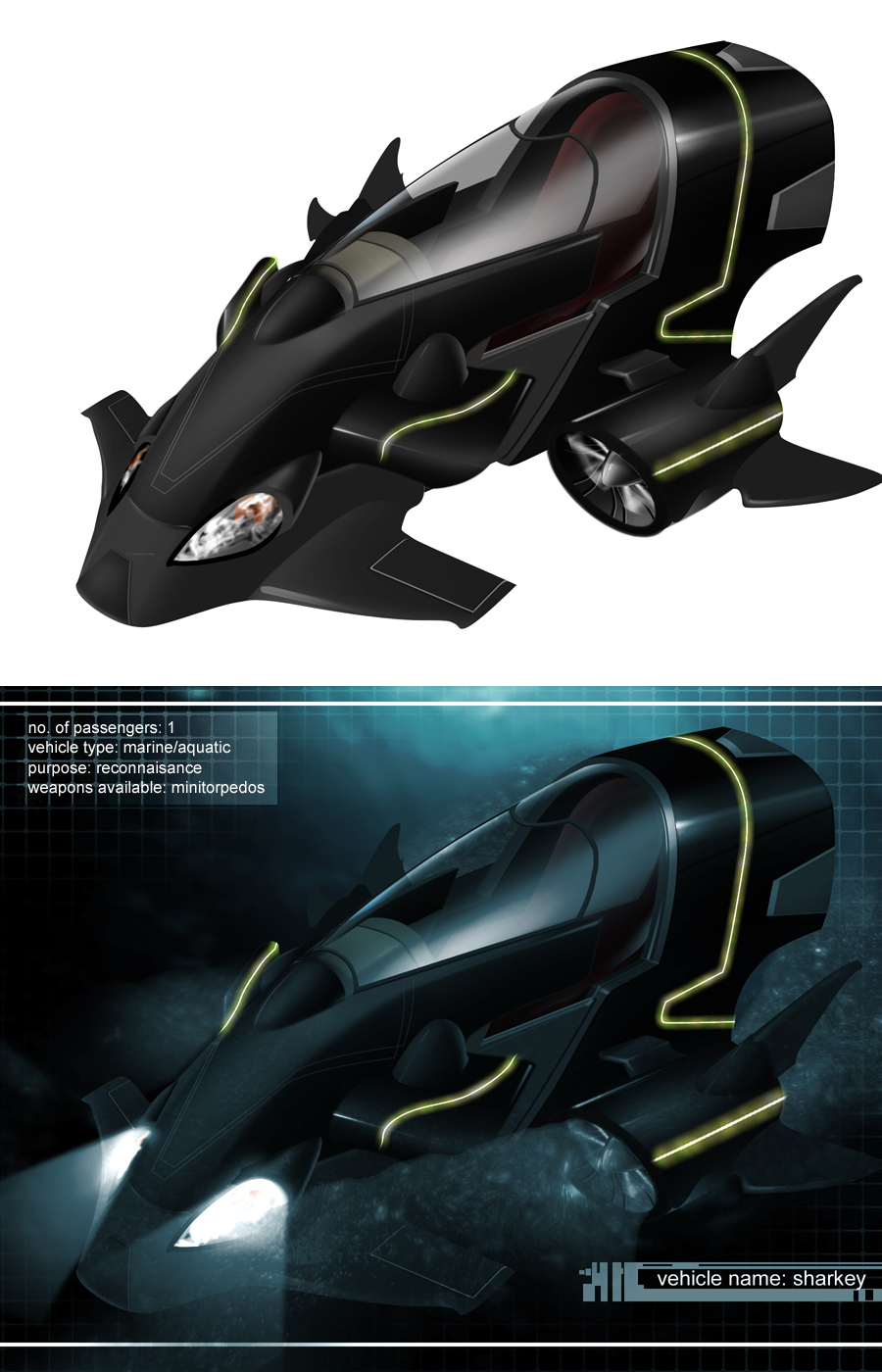 Watch
I want to try speedpainting concept design vehicles. I got too much into it, and spent many hours finishing it.

This one really started off as a motorbike, and as I added more and more things to it, it became shark-like, so I deciced to turn it into an aquatic vehicle design. Hope you like it.

Oh yeah. Nobody's driving it. Let's just say it's on autopilot.