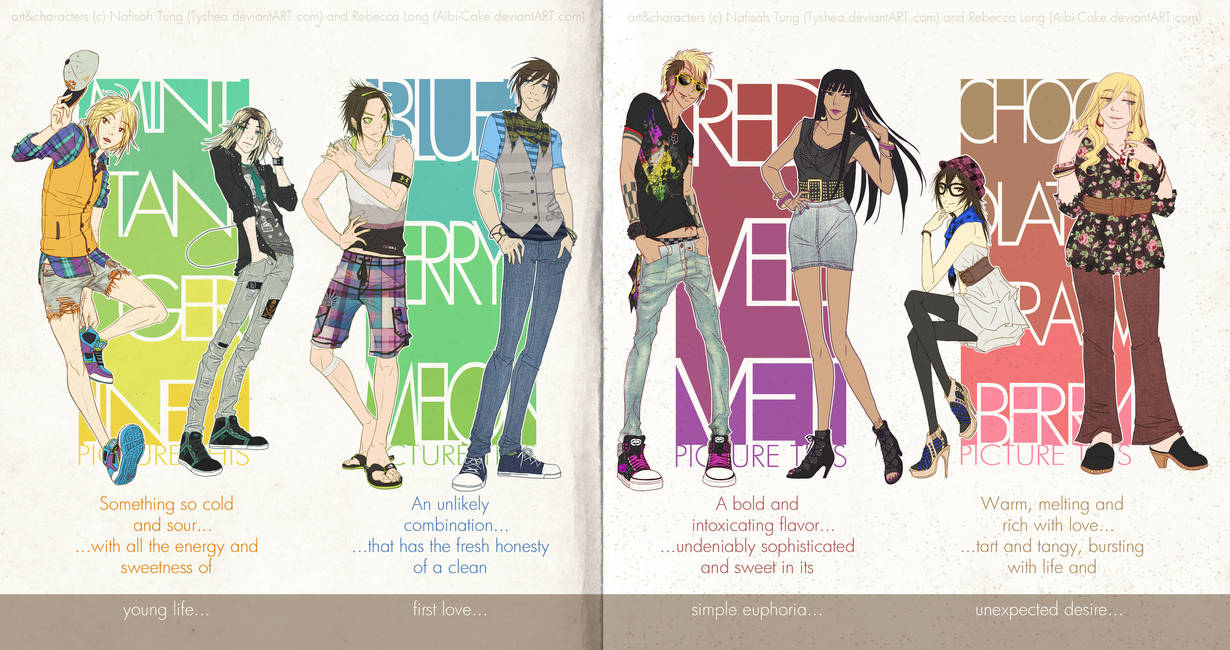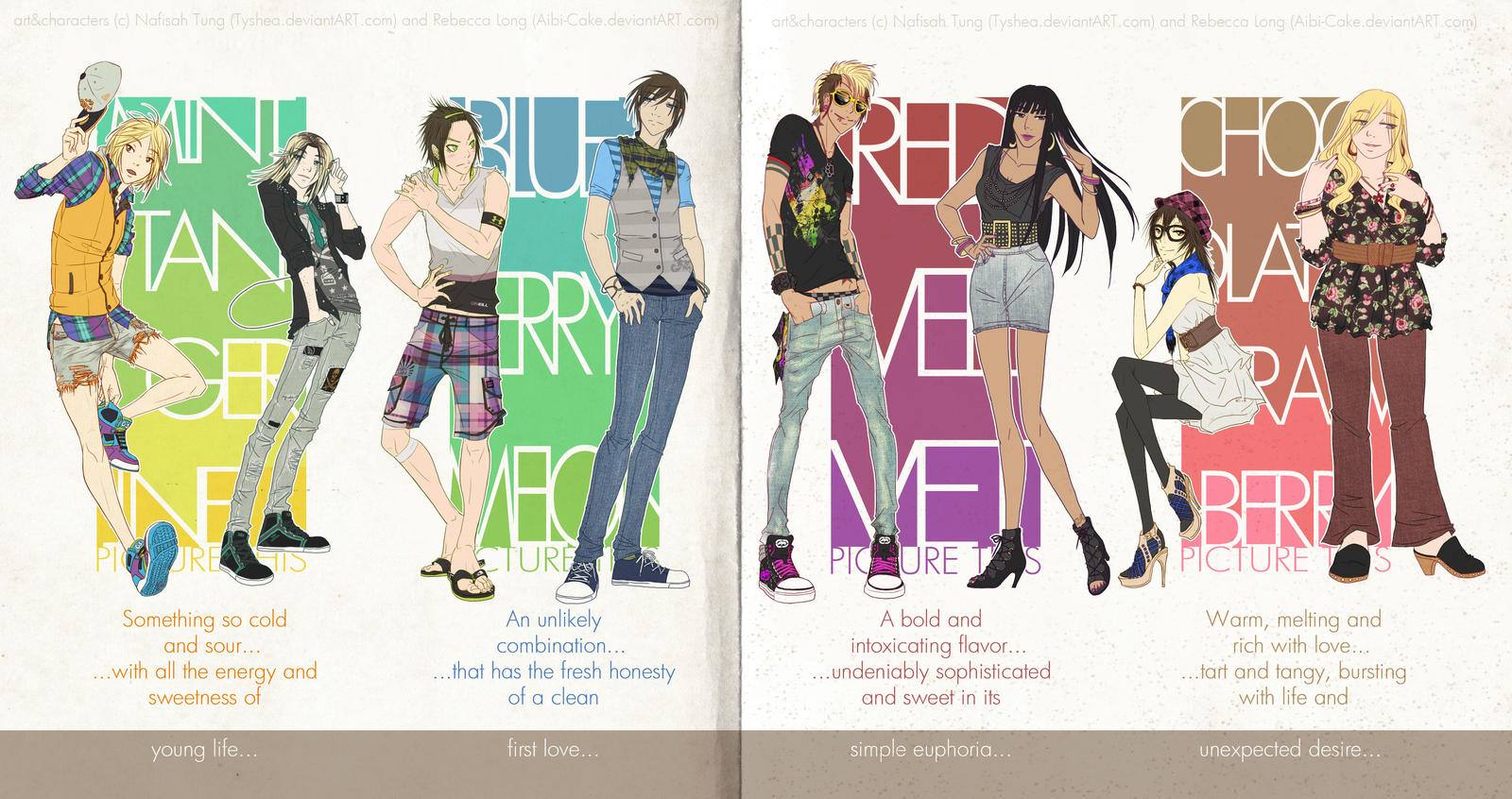 Watch

WARNING: DAMN HUGE FILE IS DAMN HUGE

Please download for full-viewing size! (which is actually 60% of the original, holy balls LOL)

Here is the big promo-art for Picture This (also found here), and much truer to the actual style we'll be doing for the comics.

This was a 50-50 collaboration between me and ~Aibi-Cake, my partner in crime for this comic project. Since we both worked on it, this same picture will also pop up in her gallery, if you're watching her, please support her too!

For each couple pictured above, I drew the left character, and she drew the ones on the right.
Can you see the differences?



These are also done in the orders we'll be telling the stories:
Sam&Sara > Jay&Jess > Stella&Gale > Mona&Su-Mi
Also the two sets of couples on the left are the high school couples, and the right two are the college couples (though one of them isn't in college, the bum)

Again, Picture This is a collection of short love stories between GIRLS, so there are no boys in the picture (though Jay is PRETTY DAMN CLOSE LOL)

----

Picture this...

Something so cold and sour...
...with all the energy and sweetness of
young life..


MintTangerine


...

Sam&Sara

...

An unlikely combination...
...that has the fresh honesty of a clean
first love...


BlueberryMelon


.....

Jay&Jess

.....

A bold and intoxicating flavor...
...undeniably sophisticated and sweet in its
simple euphoria...


RedVelvet


Stella&Gale



Warm, melting and rich with love...
...tart and tangy, bursting with life and
unexpected desire...


ChocolateStrawberry


......

Mona&Su-Mi

......

----

This project took about a week to finish, and holy crap, was it worth it. I am insanely proud of both of us!
And they all look so fashionable and fierce ://D
A lot of the clothes I referenced from the website Polyvore, which is insanely addicting and helpful

I hope you guys enjoy!
We're both STOKED for this project, and all the wonderful and positive feedback we've been getting so far!
We hope we don't let you down C:



----

Sam, Jay, Gale, and Su-Mi created and drawn by *Tyshea (me)
Sara, Jess, Stella, and Mona created and drawn by ~Aibi-Cake

Paper Texture (c) ~fudgegraphics