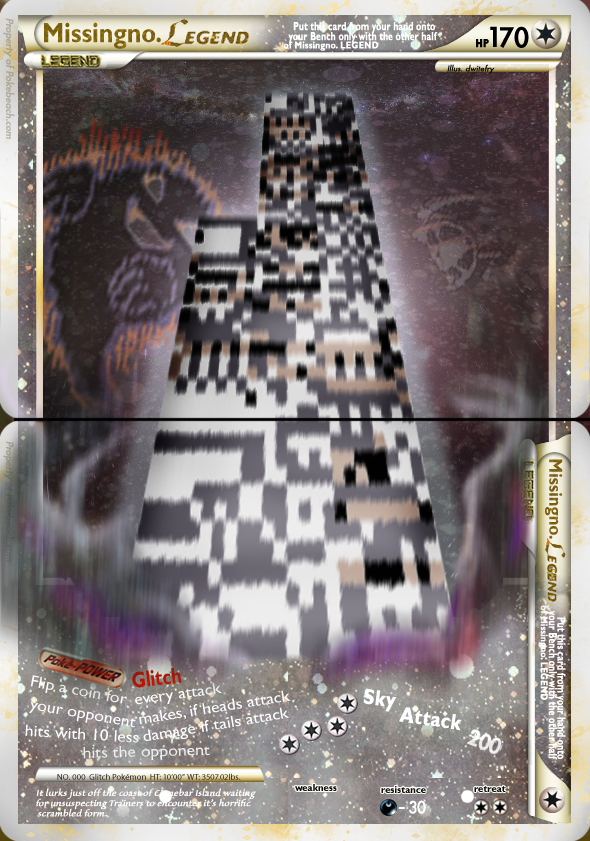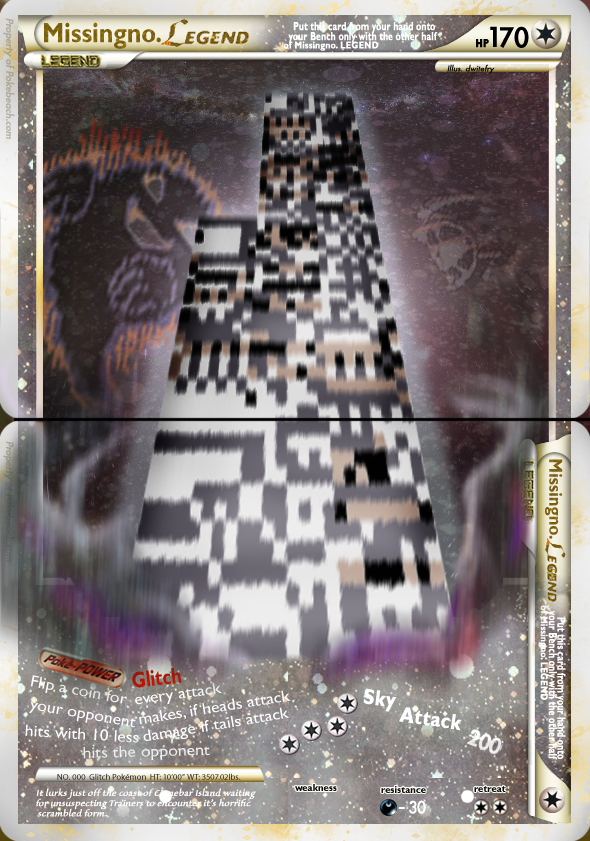 Watch
My first, rough, attempt at making a LEGEND fake card, starring that most terrifying of glitches - Missingno. The only problem with Missingno is that you're pretty much reliant on all digital artwork and I work better with pencils and inks to work with first, oh well.
The blank is by the amazing

which I think I'm cool to use and although it didn't actually use it, the font guide by

was a big help. If anyone has any problems (i don't think there should be any) I'll take it down.
PS - I changed it to Poke-Power

(I still think it sounds like the Pokemon should shout that while Morphin' lol)