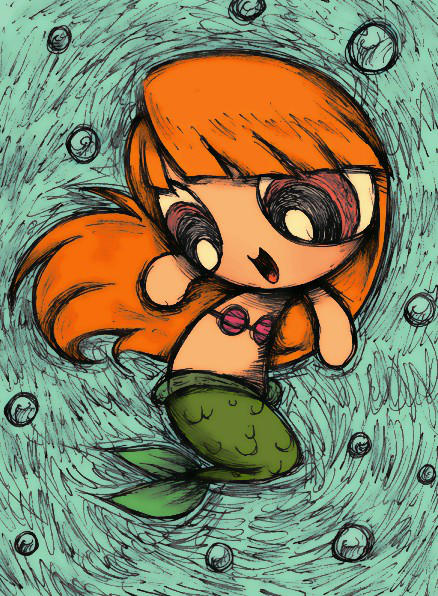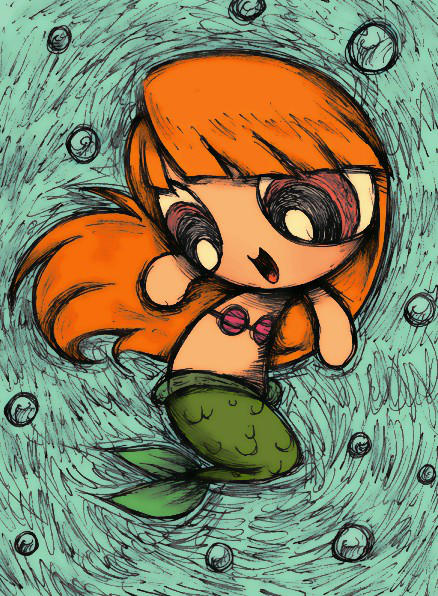 Watch
- Drawn in pen and coloured on GIMP 2.6 -
Blossom as Ariel (The Little Mermaid)!
Requested by Hemley2, Hope you like!!
Kind of a weird style, but I
like the way it turned out.
Tell me what you think of it!!


That expression. So cute!
Reply


Visual: She looks just like a powerpuff girl version of the little mermaid, I love her expression and the way she looks at her tail.. the colors are great, shading is done nicely too! I love the style for this! great job!
Technique: I love the sketchy style for this! The background could be less messy though, you could pay more attention to the shading surrounding her.
Creativity: quite a creative idea from hemley2

Reply

Aww, I love it!

I love the way how Blossom played as the lovely Ariel from the Little Mermaid.

Great job! Keep it up.

Reply

Interesting work. Since Blossom's Ariel, I assume that Dexter would be Prince Eric?

If you still take requests/suggestions, could you draw DeeDee as a mermaid as well?
Reply

Haha, maybe! X)
I always do request, I can do that!
I'll do that as soon as possible!

Reply

Thanks, you're a very sincere person.
Reply

No problem, I love to do request,
it makes people very happy!!

Reply

Btw, do you know what mermaid Deedee looked like? If so, could you have her long hair down since I like her that way.
Reply

Lol Hehmley2 asked me to draw the same exact thing xD I really like your version!!~ It's adorable :3
Reply

Next please draw Blossom as Jasmine.
Reply