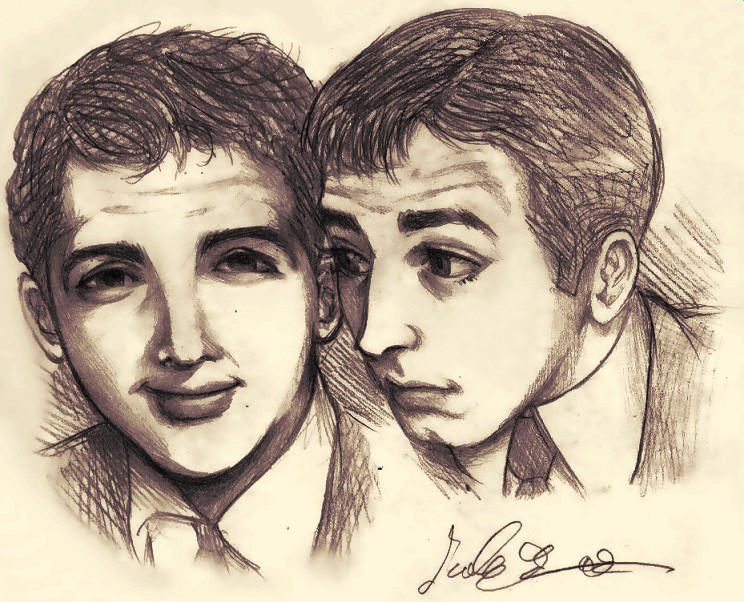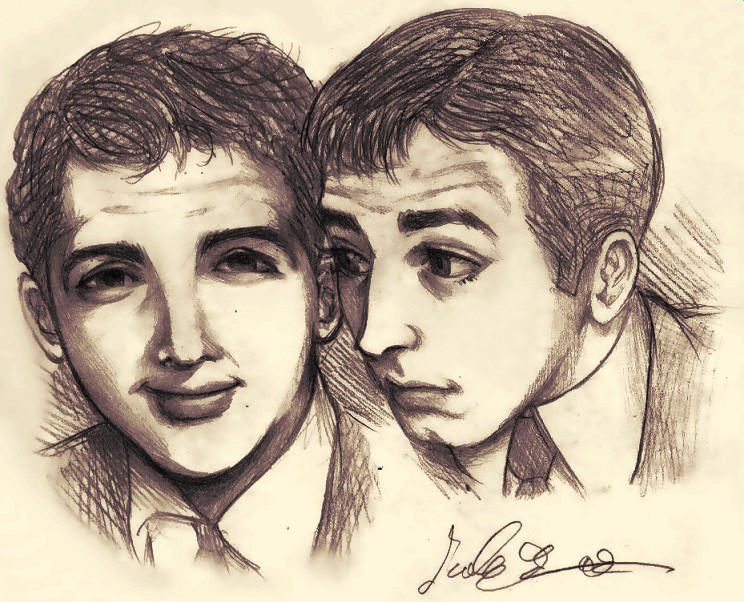 Watch
- Drawn in mechanical pencil -
Dean Martin and Jerry Lewis!
As requested by GolfingLioness
Not exactly a request actually, but still! XD
Took about an our on this sketch, maybe less.
Tell me what you think of it!!


i think you really captured something. I like the roundness in deans face apposed to the more angular jerry. I don't know it's just beautiful and makin' me cry!!! I think i want to like it!
Reply

Reply

Did you use a reference, by the way?

Reply

Oh, wow, this looks great, nice pencil work! You're very good at Martin and Lewis as well, they look great!


and thanks!
Reply

Thank you so much! x) I have
not drawn them in a while!
Reply