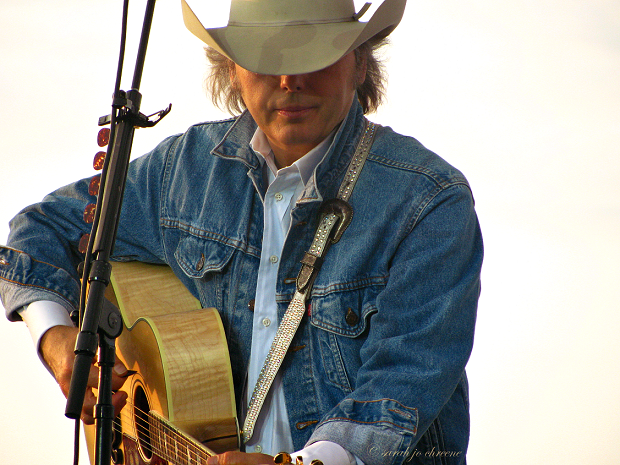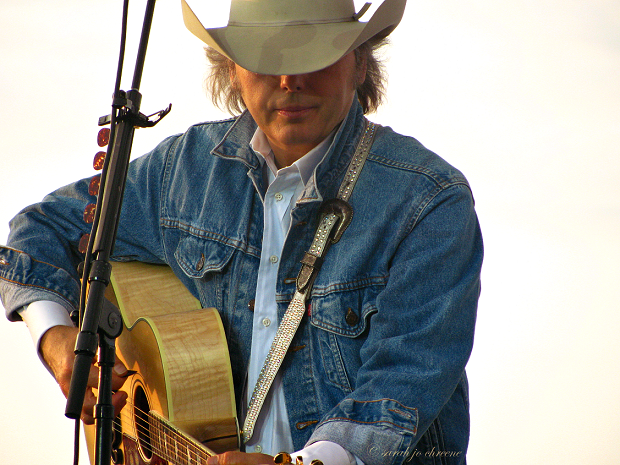 Watch
Photo I took at the Dwight Yoakam concert in Grand Prairie, Texas at Lone Star Park on Saturday July 9th, 2011. I was front row center. No one in front of me except 1 security guard.

Camera Specifics:

Width: 2816
Height: 2112
Horizontal Resolution: 180 dpi
Vertical Resolution: 180 dpi
Bit Depth: 24
Frame Count: 1
Equipment Make: Canon
Camera Model: Canon Powershot SX110 IS
Colour Reprensetation: sRGB
Shutter Speed: 1/403 sec.
Lens Aparture: F/4
Focal Length: 51mm
F-Number: F/4
Exposure Time: 1/400 sec.
ISO Speed: ISO--200
Mastering Mode: Pattern
Exposure Compensation: 0 step
Date Picture Taken: 7/9/2011

And Edited with GIMP 2.6.