This week I have concentrated on work submitted under
20

s I discovered last week that there was such an enormous amount of art out there that had hardly been seen, I could not resist altering the features a small bit this week. Please take a moment to visit the galleries of these very awesome artists.
This week your featured artists are:















































FEATURES STAMPIES
If you are one of the artists who were featured in any of my journals or news articles,

please feel free to use one of the following stampies in your journals so you can get maximum EXPOSURE for your hard work!! Thank you!

ss




10 AND UNDER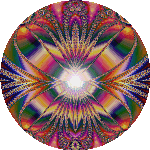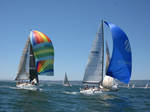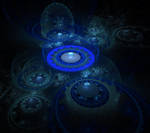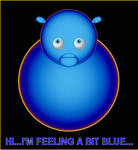 :thumb83508657: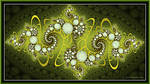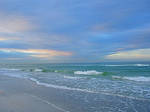 :thumb84472102: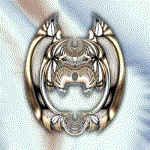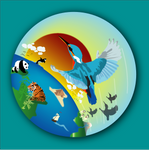 :thumb84153463: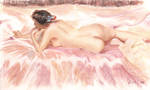 :thumb80406498: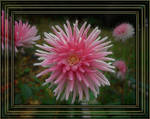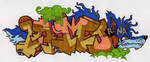 :thumb84490934: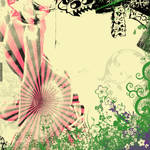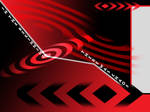 :thumb84038430::thumb84069896: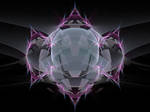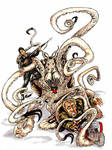 :thumb84048807: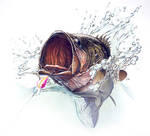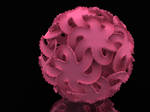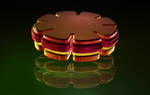 :thumb82829873: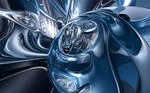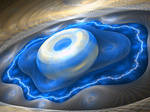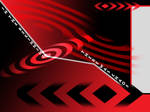 20 AND UNDER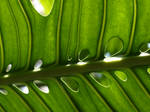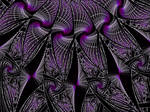 :thumb84307935::thumb80233754::thumb83590092: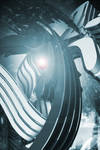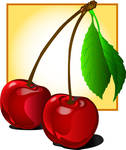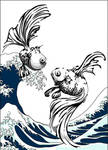 :thumb84501115::thumb84507406::thumb84422629: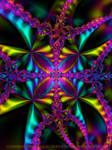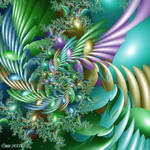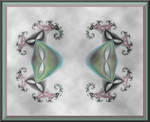 SPOTLIGHT ARTIST FEATURE SKYEBLUEMOON
This artist is an awesome classical formalist and this is an extremely rare sub-group of minimalism. Currently, she can be found in


and

galleries. She has many styles and different techniques she uses to make her images. As most of you know she is a personal friend of mine and the reason I wanted to feature her work is because I believe this area of art is over looked as it is sometimes not as attractive as some of the other art forms. This area requires expertise and precision. It looks easy, however, it is extremely complex. Moon, as she likes to be called (but I get to call her Ethel

) puts a lot of thought into the art she makes and custom creates her own fills for each piece. I have put the thumbs of several of her deviations from all 3 galleries to give you a roundabout idea of her versatility in styles. Please visit her galleries, you will find she is amazing!

:thumb79915660::thumb54915560::thumb67587226:
:thumb77163288::thumb76112215::thumb76178247:
:thumb50518236::thumb49044708::thumb48894338: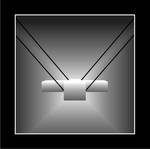 :thumb77504054::thumb53990887: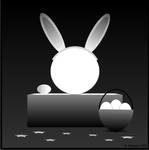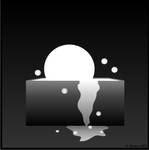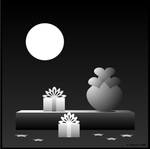 :thumb55247044::thumb55079049::thumb55011085:
:thumb45245572::thumb70348927::thumb70347113:
1. Please give me a brief rundown on when you knew you
wanted to be an Artist?
This is a really tough question for me to answer along with being very personal. My family was torn apart when I was 2 years old because my Mom got tuberculosis. My Brother & myself were farmed out to live in different places. I was lucky enough to live with a very loving family until I was .

This family actually became an extended family & still is to this very day. The mother was like a grandmother for me because all of my blood grandparents died before I was born. I called her Nana. She was truly an amazing woman. I watched her remodel the entire house while I was there. She would move an interior or exterior door from one place to another & it was the same when it came to windows. Nana used power tools & did all of this while wearing a skirt.

This made a huge impact on me regarding what a woman could or could not do. It was no longer only men can do this kind of work from there on out for me. Nana played the piano & many other musical instruments. I remember playing piano by ear when I was 3 years old. When I was 5 my blood family was reunited. My Mom saw the artist in me & encouraged me by buying how to draw books, crayons, chalk, pencils & various kinds of paint. In grade school we had what was called art time. We drew with pencils, painted with water base paints, plus made things with clay. These are just a few of the medias we were worked with at the time. When I was13 years old I was asked to join the local Art Guild because a friend of my family saw great potential in me way back then. I was the youngest member ever to be accepted. I was surrounded by adult artists who were very kind to me & also taught me a lot about art. It is because of these people I mentor so many young artists here at deviantART.com. Finally at age 16 it dawned on me that I wanted to become a professional artist.
.
2. Are you a Self Taught Artist or have you had some form
of Art Education in a school like setting?
I am both. I already explained about art time in grade school. When I was in junior high & senior high school I took art classes. After I graduated from high school I moved from Iowa to Los Angeles, California in order to attend college. I have both a B.A. & a M.A. in sculpture. In order to get the degrees I had to take many sculptures classes. The reason why is because I was suppose to learn all the medias one can use to create sculptures. I also had to take many drawing & painting classes which where a requirement. I learned how to use major industrial power tools to in order to create my sculptures. This is where the impact of Nana came into play regarding not just men use these kinds of tools. Not only did I make full size sculptures but I also made many maquettes. These are built to scale models of sculptures which I could not make at the time. I had to use so many different kinds of power tools in order to make them.

I am a Classical Formalist Artist. Classical Formalism is a sub-group of Minimalism. It is very rare to find an artist educated in Classical Formalism & at the same time actually making Classical Formalism art. It is much harder to do than pure Minimalism because of the guides lines that must met in order for a piece to be a true Classical Formalism piece. I began to create Classical Formalist Sculptures when I was working on my Master's degree. It also carried over into my drawings & paintings.

The kind of sculptures I made were both full room installations & also free standing. They were held together by 3 forces. I had to take an engineering class at the time so I could better understand them plus how to keep other people & myself safe in regards to the 3 forces I used. I used Tension, Compression & Gravity to hold my sculptures together. All 3 are very direct & move along one line. As a side note here line is my favorite element from the 5 main elements in art. When using the kind of forces such as I was using there was a major degree of pressure held within of each part of a sculpture. If you touched any part of in one of them & moved it slightly out of line then all the forces would be unleashed when the sculpture fell apart. There is a rule in engineering & also the laws of the universe that for action there is an equal & opposite reaction. Seriously speaking my sculptures were very dangerous but I knew how to hide safety features into them. I was hurt a few times
while installing a few of my installation pieces.

After college I became a part of a stable of artist of a gallery. I showed my installations around the LA area. I also made maquettes for each installation because you could not own one. I made acrylic boxes which contained true to scale installations inside of them. This way a person could buy any installation they liked. The problem was they did contain the full impact that each full size installation had.

My installations contained very little materials other than stainless steel airplane cables, anchors to secure the cables & what I was suspending in space. The major factor behind my installations was to create a from of psychological tension on the viewers. I achieved this by limiting the movement of a person in the space where my installations were installed. I forgot to inform you that one of the key guide lines that must be met in order for a piece to be a real Classical Formalism piece is it must contain no extras. It has to be stripped down to its basic structure or as I like to say "Down To Its Bones."I am still a Classical Formalist & a Minimalist only now I am using a digital art program to create the art I show here at deviantART.Com
3. Who is your favorite artist or artists & why? Please understand that I am not limiting you to just Visual Artists when you answer this question.
Edgar Degas. Why - because of his pastel drawings. He truly was a master at using
line.

My most favorite piece of art in this whole wide world is his bronze "14 Year Old Ballerina. Why, I believe it is the first time any artist used mixed media regarding a bronze sculpture. He placed a satin ribbon on the her braid so it looked like it was holding it together. This best part is he placed a fabric tutu on the bronze sculpture. I have had the great privilege to see this one of a kind sculpture twice in person.
4. Why have you chosen to create Art by using a Digital Art Program or Your Media of
Choice as a Traditional Artist?
I have chosen to use a digital art program in order to create my art now. The reason is because I can achieve many more effects which I cannot get with traditional art medias.
5. Finally - please try & tell me what is your most favorite Art Piece you have ever made & why?
Old Man Winter
It is in my skyebluemoon gallery & is not popular. I like it because it gives me a great sense of peace. This may sound strange but it does. When I have been under a great deal of stress I put it on my desktop at night before I go to bed. I turn off all the lights & look at it. Immediately it begins to help soothe my soul so to speak. I think of winter as being a time of slumber & it is because of this I get such a great sense peace when I gaze upon it late at night.

This kind of pieces was not easy to create either. I had to go custom with a conical stock fill. I used black & white for my color palette. I then bean to smooth the light gray area of it. When I was satisfied with this I then moved it vertically & horizontally into a certain position. I then squeezed it together horizontally on the surface of which I made it upon. Then I duplicated the section & created a mirror image of it. I then began the hardest part of making a piece like this one. I had to line up every part of it perfectly so it would form a V shape in the center of the piece. When I did this I was in very deep so I could make sure that every line in it created a perfect V. Once I had the sections matched perfectly I locked them into place. I finished it with a black border. I then chose a very clean font for my name & the year I created it & placed this info in the bottom right corner of the piece.