26 Favourites
34 Comments
1K Views
I have looked all over DA this week and found more awesome

artwork from so many talented

deviants. All of the pieces I am featuring received under 50

s...can you believe it?

Please take a moment to visit these talented artist's and show them some DA


















































**************************************************************
THIS WEEKS 50 UNDER 50
:thumb67016379:
:thumb39137069: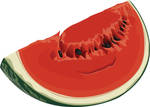 :thumb21038980:
:thumb59757355:

:thumb82472033:


:thumb81930870:

:thumb82424754:

:thumb83151370:
:thumb51265013::thumb83001692::thumb71763041:
:thumb65753453:
:thumb79915660::thumb82600132:
:thumb81828321::thumb82161122:

:thumb71574946:
:thumb82424754::thumb40305781:
FEATURED INTERVIEW
Dreamwave22

Where do you find your inspiration?
I'm a huge fantasy fan, so when i feel like drawing I just start with some sort of magical creature in mind. Influenced by too much Japanese storylines, unrestrained and far-fetched at times.
Where do you get your ideas?
Depending on if it's for a costumer or for fun, I either do some research on the subject or start blank. Along the way whole stories evolve.
What programs do you find useful in making your creations?
Adobe Illustrator & Photoshop CS2.
Are you involved with other genres or is there one you would like to learn if you had an opportunity? (for example: photography, photomanipulation, flash movies, fractals).
I'm currently trying to use matte painting as well. (real photo-patterns) To be able to give my work some more realistic coloring. I also wish i could paint.
FEATURES STAMPIES
If you are one of the artists who were featured in any of my journals or news articles, please feel free to use one of the following stampies in your journals so you can get maximum EXPOSURE for your hard work!! Thank you!

ss
or