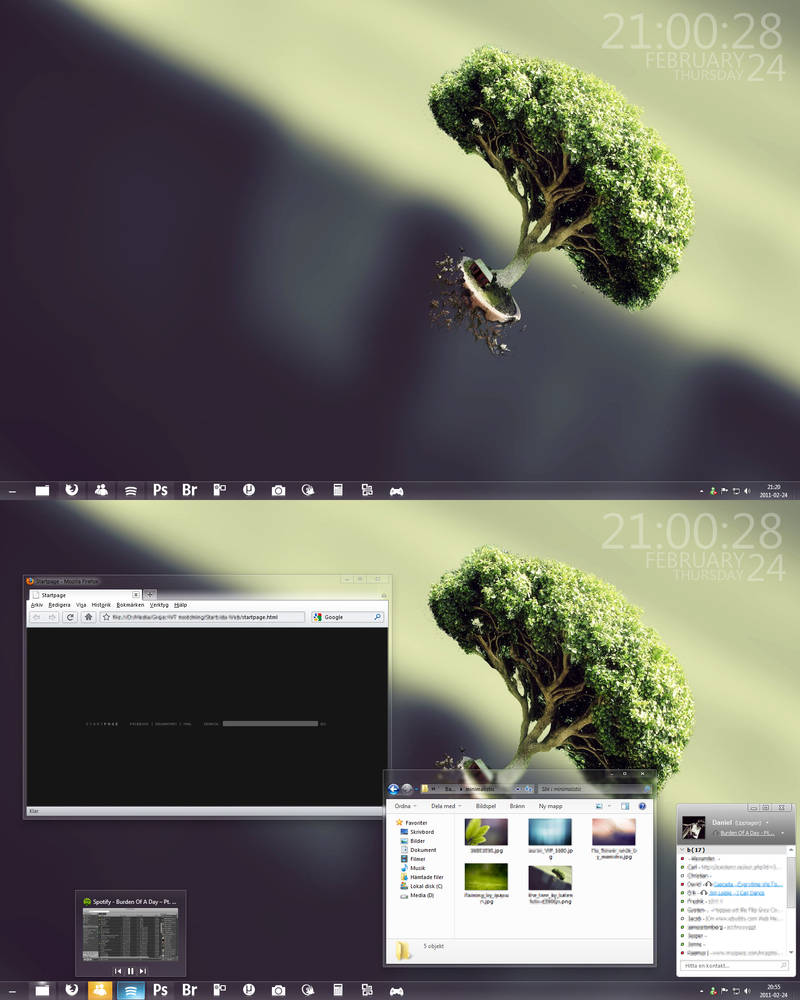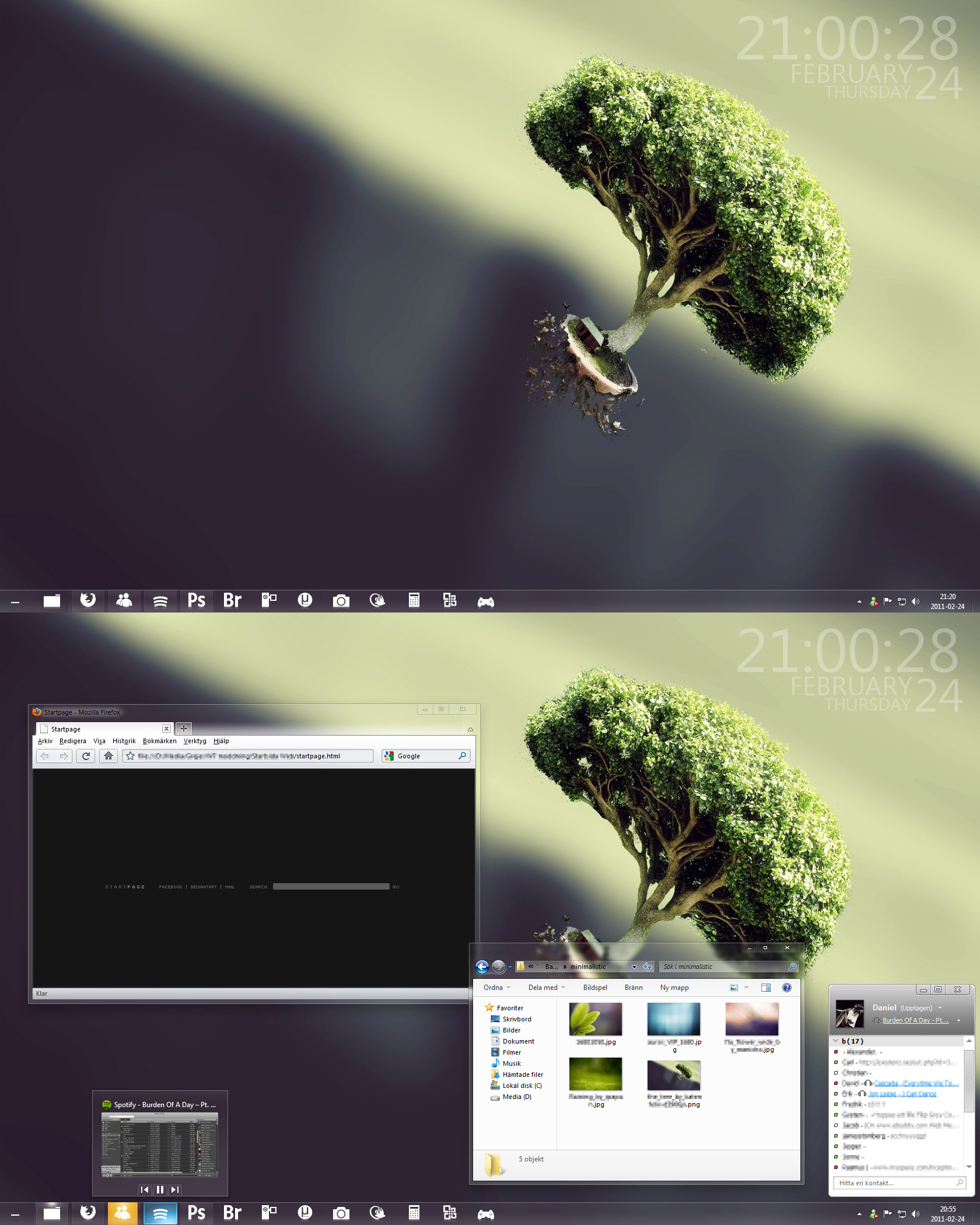 Watch
Sooo, at last I decided to upload a desktop screenshot. And I will hopefully do it again!

OS: Windows 7 x86
Resolution: 1680x1050
The Msngr-version is 8.5, and patched using
A-patch
and ResHacker. All visuals by me. The icon in system tray will be changed when I've got the time!

The start button is made by me.
Visual style
Desktop clock
Wallpaper
Icons
Firefox theme
Firefox start page
Thanks to: