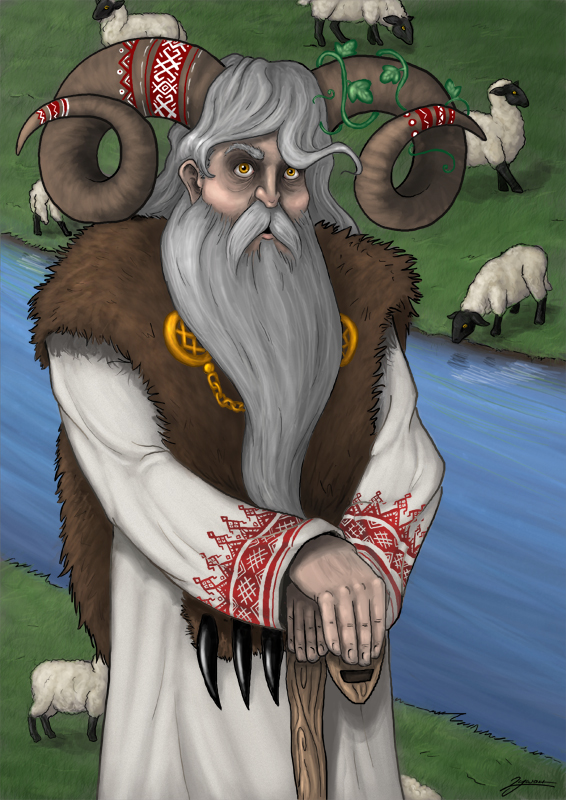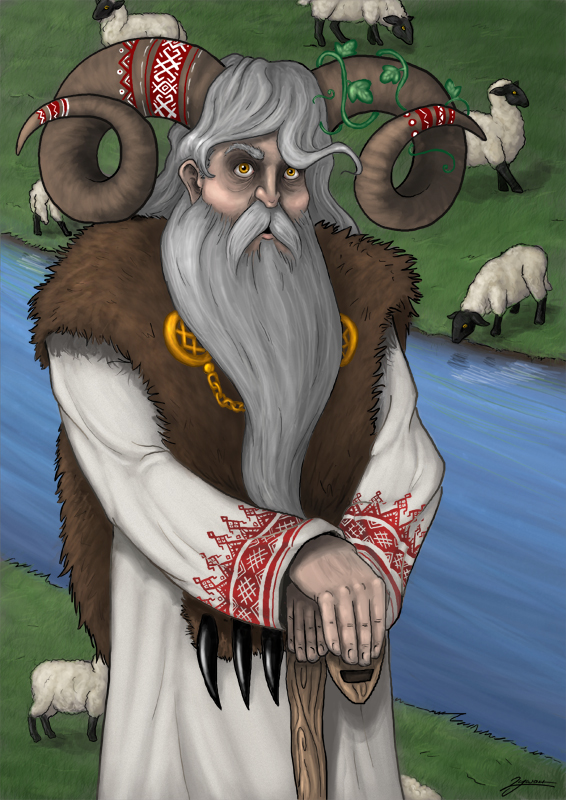 Reply

Hello
My name i Sergi, I am from Barcelona. I put your amazing work in my blog of myths and legends . I hope you agree.
I put your deviantart adress.
Thanks
www.sergimite.blogspot.com.es/…
Reply

Basically Perun vs Veles = Odin vs Loki

- I prefer to compare Veles to Loki because Veles is also know as a trickster diety and their not all-evil ( Unlike Chernobog)
Reply

Reply

Wow, I really like your interpretation of Veles!
Reply

There is wisdom in those eyes with a bit of madness as well. LOL! Love the detail work on the sleeves and horns. May I ask who exactly whom Veles is?
Reply

Hahah, yes

Veles is Slavic god of wisdom, art, agronomy, cattle and wealth. Patron of farmers, artists and priests. Representing chaotic, chthonic side of universe. His name is associated with wool and waves. He guide souls into afterlife.
He is the opponent(in form of giant serpent/dragon) of the thunder-god Perun, and the battle between two of them is one of the most important myths of Slavic mythology.
Reply

Thankyou so much for the information. I know I could have looked the information up on google but I am sure I would have found a very genetic answer.
Reply

Reply

This is amazing - love all the little details

Reply