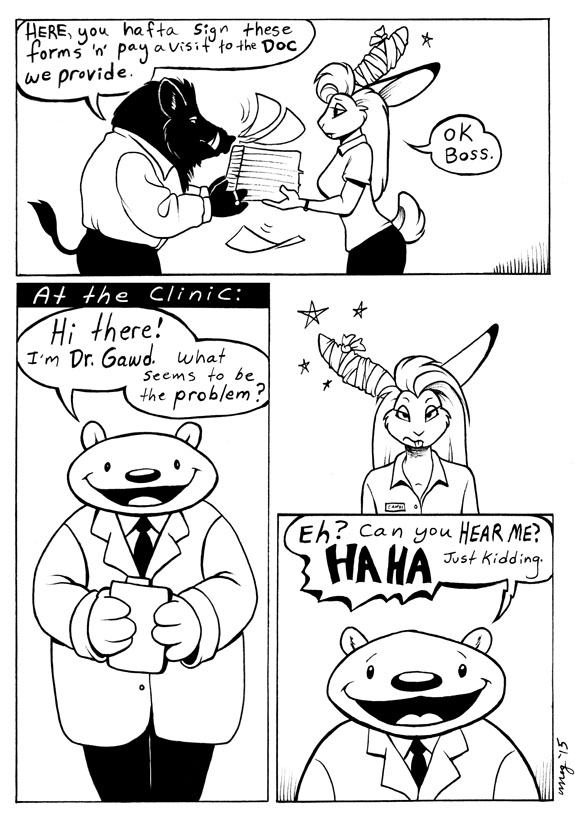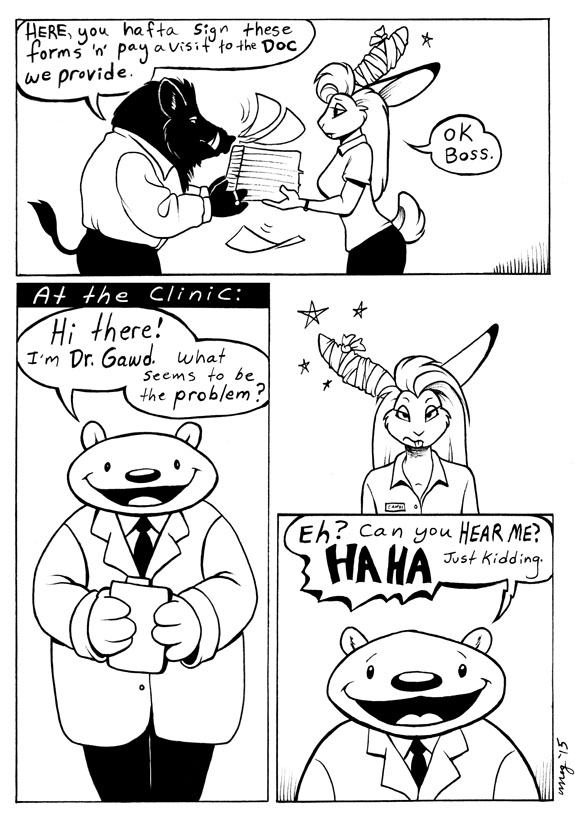 Watch
Based on my own experience.

That doctor seems to enjoy his job waaaay too much...

;;
Reply

"On a scale of from 1 to 10, how would you rate my sense of humor?"
Reply

Candi can do sign language with just one finger on her paw...

Reply

Reply

Yea, company doctors arnt much to rave about.
Reply

Heh, well at least the doc isn't a sarcastic jerk like House! Come to think of it though, Candi probably would get along just fine with him.
Reply

yup... been there, done that.
Reply

That bear thing is terrifying.
Reply

Too much cute on this page...

Candi has got that Kitten video face look...
Wait until she gets the Doc's bill.
Reply