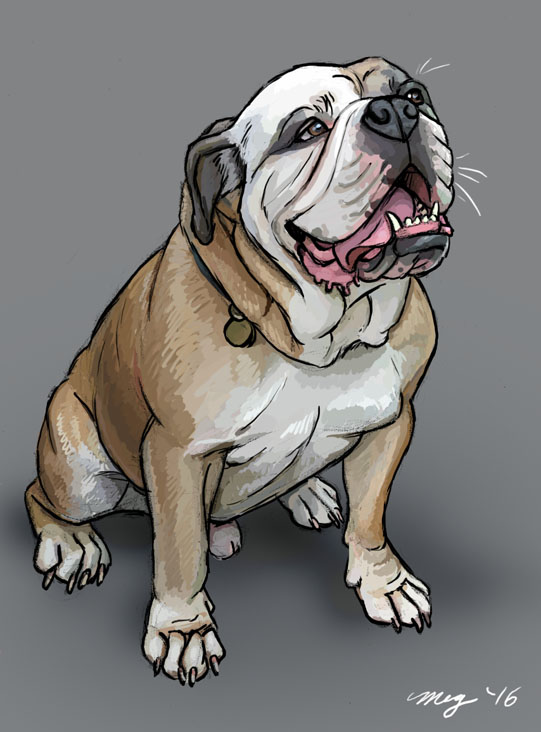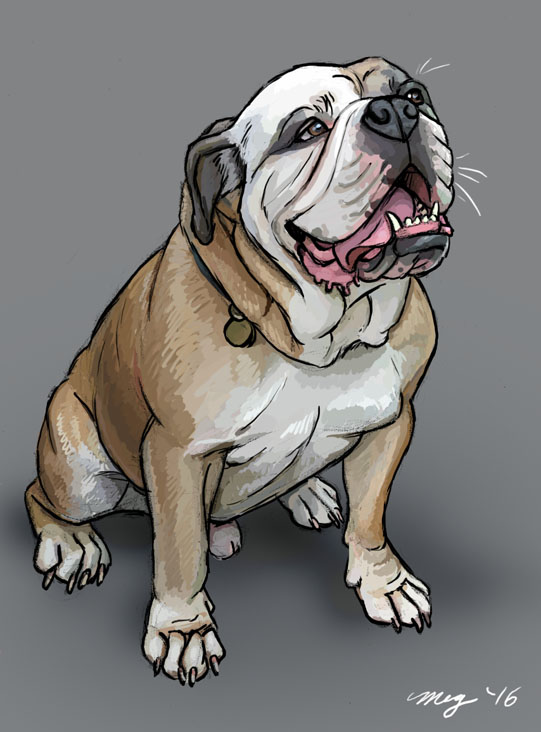 Watch
Back to doing dog portraits.

Your dogs are great, just love them all!
Reply

I went through quite a phase of dog art. There is more that I never posted here.
Reply

Lovely work! Makes me think of Beefy from Little Nicky. XD
Reply

The English Bulldog is a great dog!
Reply

He's a rather handsome pooch.

Keep this up and you'll have a healthy side-business of pet portraits!
Reply

i really like your coloring/shading style <3
Reply

Now that is one awesome looking wuppy!

Good job!
Reply