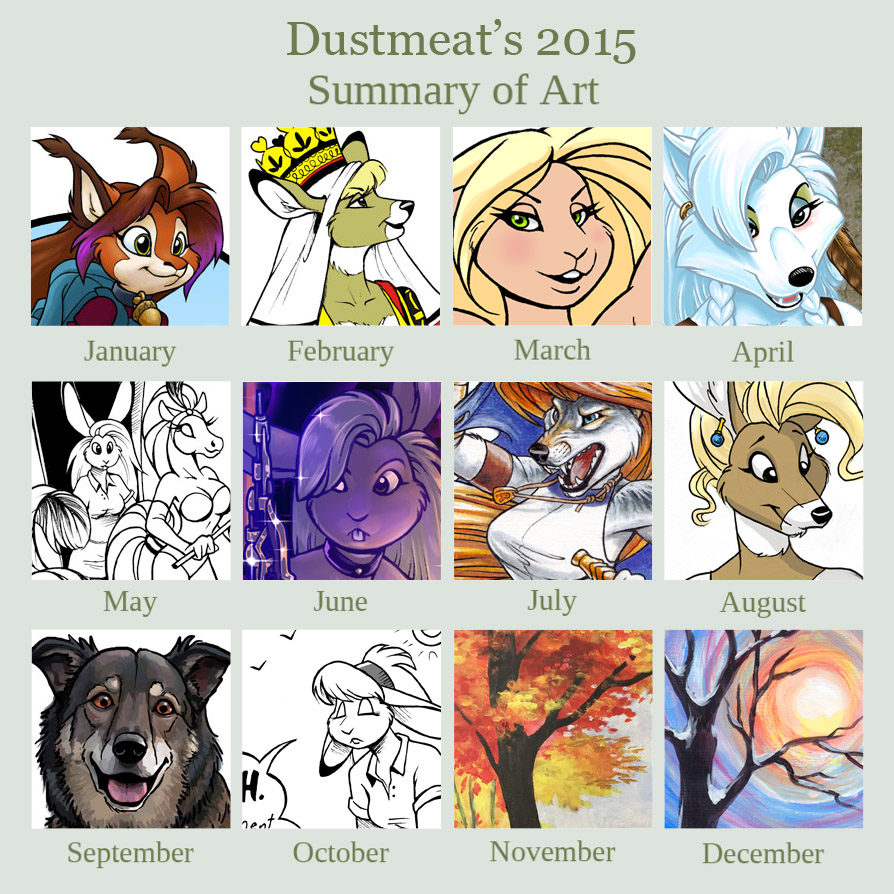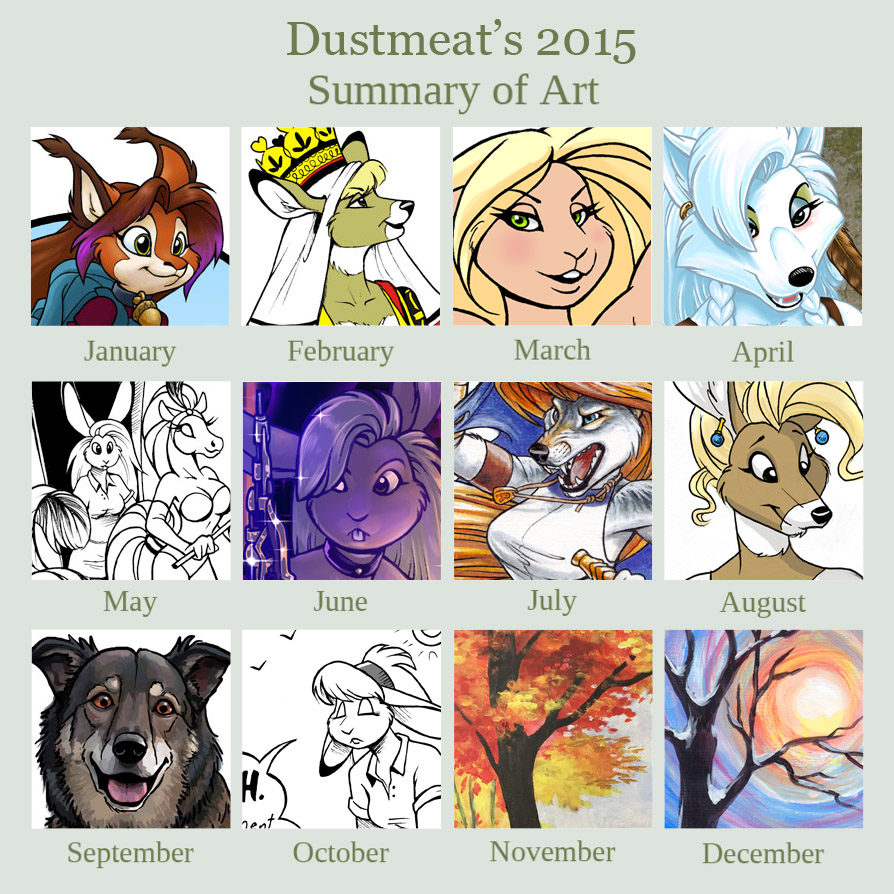 Watch
Not featured here is all the many many sketches of dogs. And more dogs.

Marvelous! And for the record: you're among the few artists that get rabbit and squirrel noses correct. Here's hoping that 2016 brings you even more fun than 2015, Megan.

Reply

Reply

Great work! You kept busy.
Reply

I loved the year you responded with a calender like this showing a gif of Sheldon throwing papers into the air in disgust.
Reply

And you just keep getting better.
Reply