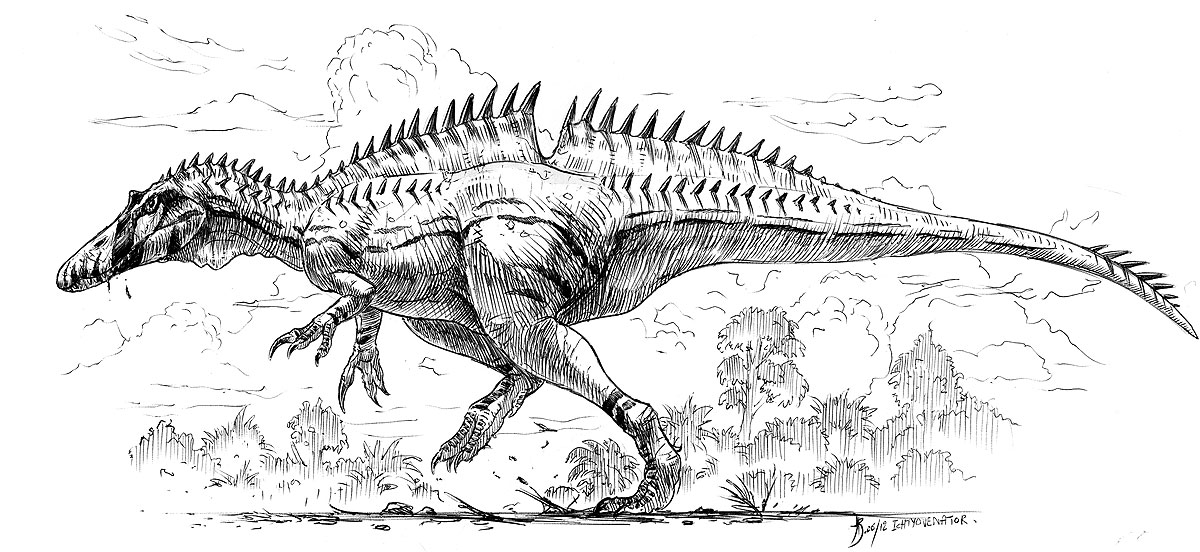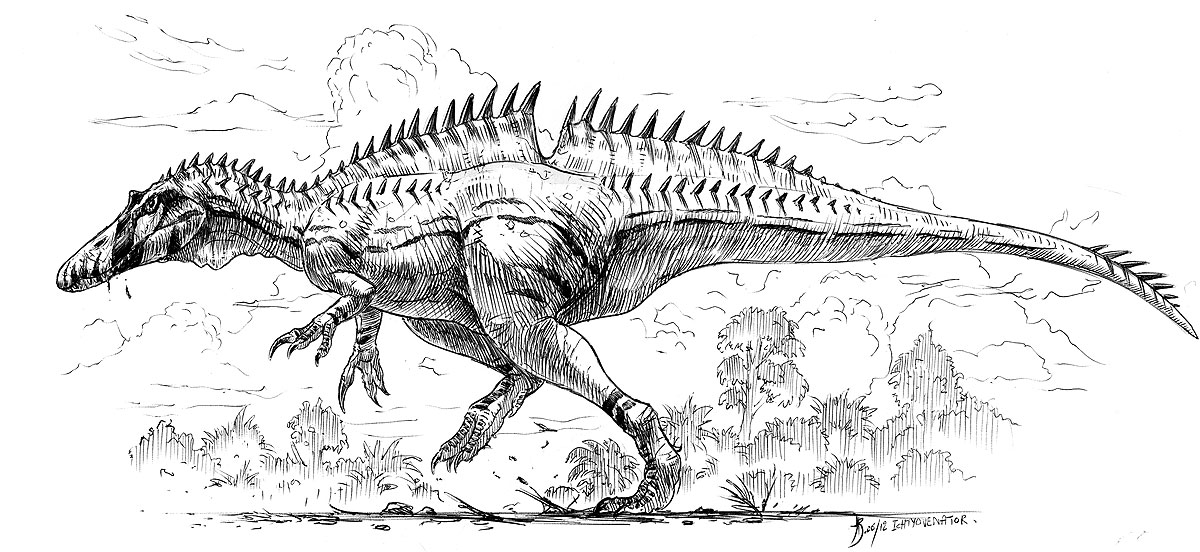 Watch

I know Ichthyovenator fossils have a sort of "notch" in their backs but was it only in one place? I can't think of a reason for a dinosaur to evolve a feature like that in one spot along its whole spine. Hopefully more fossils of this unusual creature will reveal more about it soon. Great illustration!
Reply

Ta technique pour créer les ombres est impressionnante, moi j'estompe au crayon de bois mais j'ai l'impression que ta technique apporte plus de précision aux endroits d'ombre et de lumière, il faudra que j'essaye

Reply

Merci. En fait les deux techniques marchent très bien. Là c'est du feutre noir donc les hachures sont de mise pour modeler. Au crayon à papier ou à la mine de plomb c'est différent, mais tu peux avoir tout autant de précision voire plus encore.
Reply

THE DETAIL IN THIS PICTURE IS EXTRAORDINARY! I WAS WONDERING IF I COULD BORROW IT AND A FEW MORE FOR A DINOSAUR BOOK I AM CREATING
Reply

Reply

Reply

it's great

Reply

I couldn't make it better

Reply

Really cool!

Reply

Which is the evidence of this strange shape of the sacral neuroapophysis?
Reply

Strange beast, but beautiful drawing.

Reply

just had a thought do you think that this dino had a diformation at bith
or broke it's sail?

Reply

Well I personally can't outrule the wound or possible deformation(first I've heard of that, really) but we know for sure that the gap is NOT because of breaking after fossilization. Apparently the vertebre are strongers near the hip, right where the gap is.
Reply