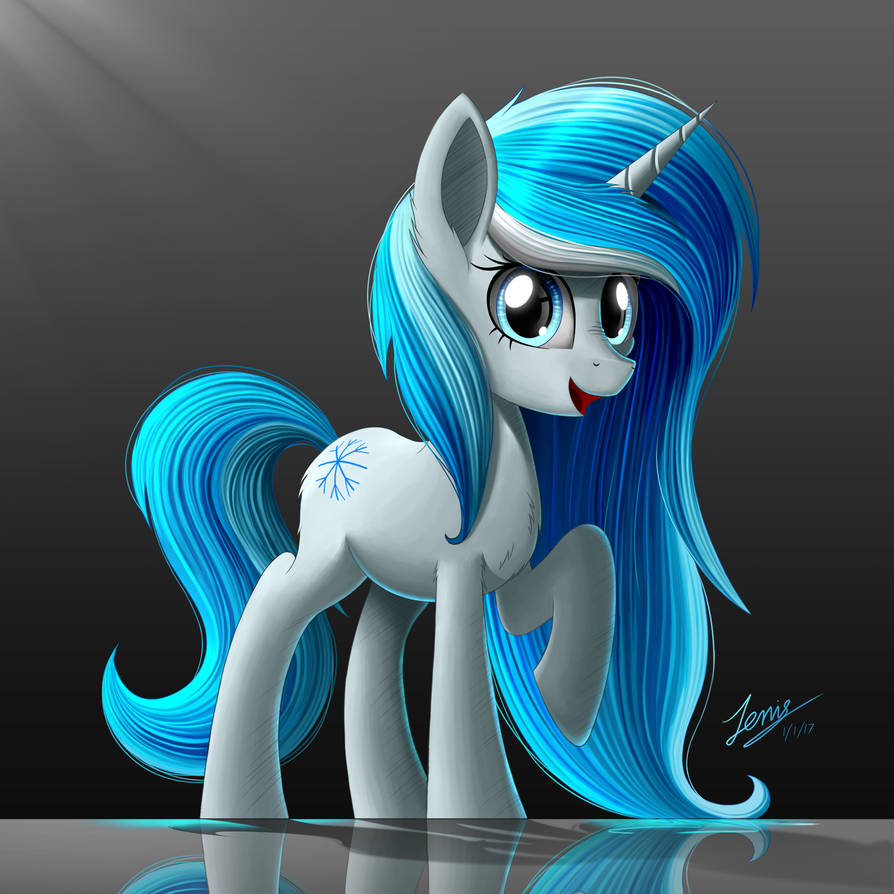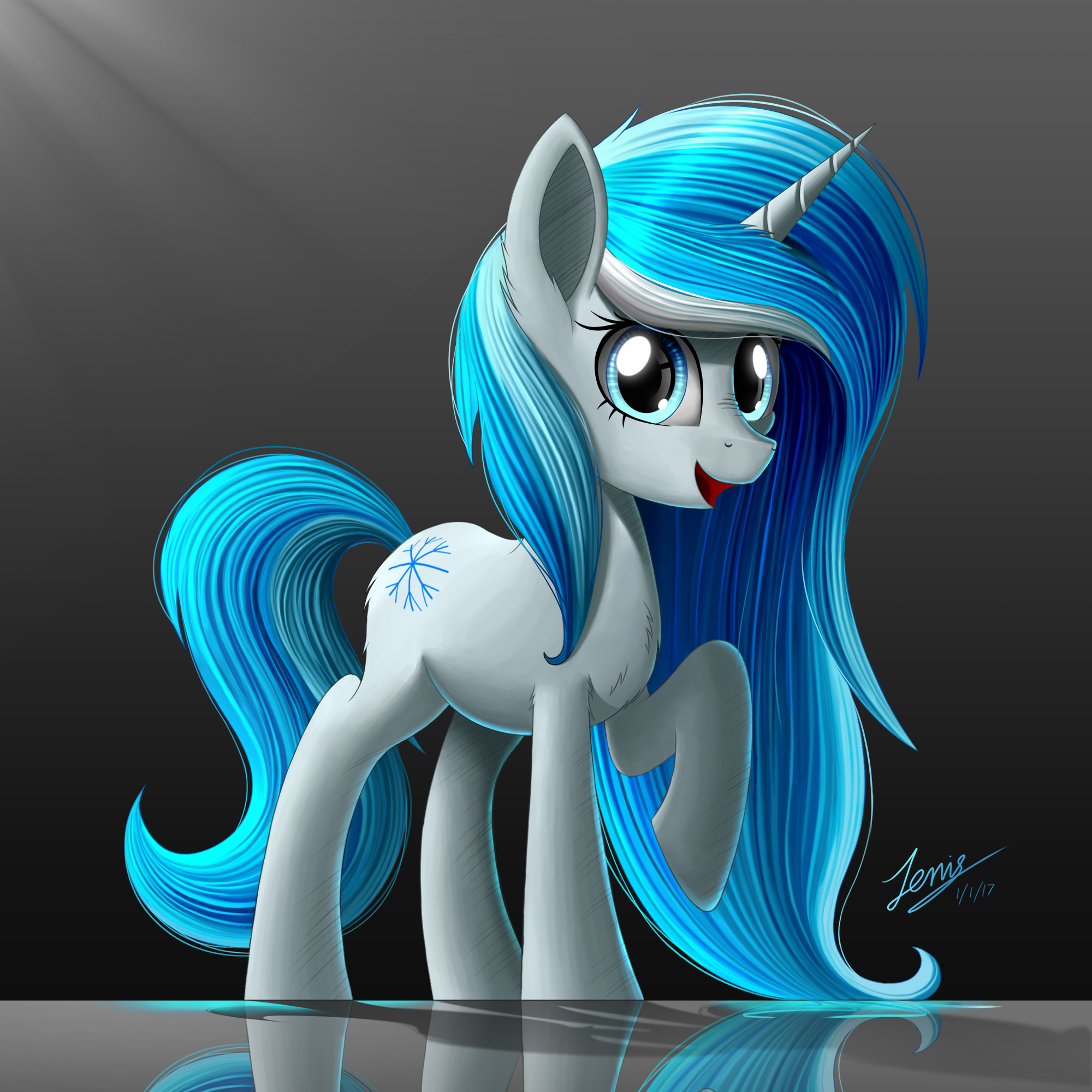 Watch
I just can't get enough of cute pony OCs that I had to draw them. Almost got a heart attack while drawing this, super cute! Snowflake Frost was fun to draw and color, looking forward to drawing more cute pony OCs if I find them xD
Here you go

, enjoy! I hope you like this and Happy New Year!

Your New Year gift!
Time taken: Around 2 days
Programs used: Photoshop CC
Critiques and comments welcome!

This is overall very good. I love the art style. The hair is nice, flows well with the picture. I love the pony in general, she seems like a nice, caring pony. The shading is great with the pony and the background! I love the reflection in the floor, it is pleasing to the eye. Keep it up! I love how you did the eyes, very good! I love the body, everything about it looks good. Overall this is a great piece. Though the background is kinda blank. I love it. I think you did a great job with this piece and I look forward to seeing more of your art.
The Artist thought this was FAIR
10 out of 10 deviants thought this was fair.
Hello there! I think that this piece first off is very cute and wel done. The face was done great. The shine in the eyes are the right size and the shading is all in the rigth places. The hair is proportioned correctly and gives the apperance of a full head of hair. The colors correspond well with eachother. The snowflake gives the illusion of the image being almost 3 dimensional. This looks great so that why I gave it 4 1/2 stars. The piece is not like other pony drawings which is a good thing. It has more effort put into it that most pony drawings.Your techniques were on point. I really like this piece! Amazing job!
The Artist thought this was FAIR
7 out of 7 deviants thought this was fair.