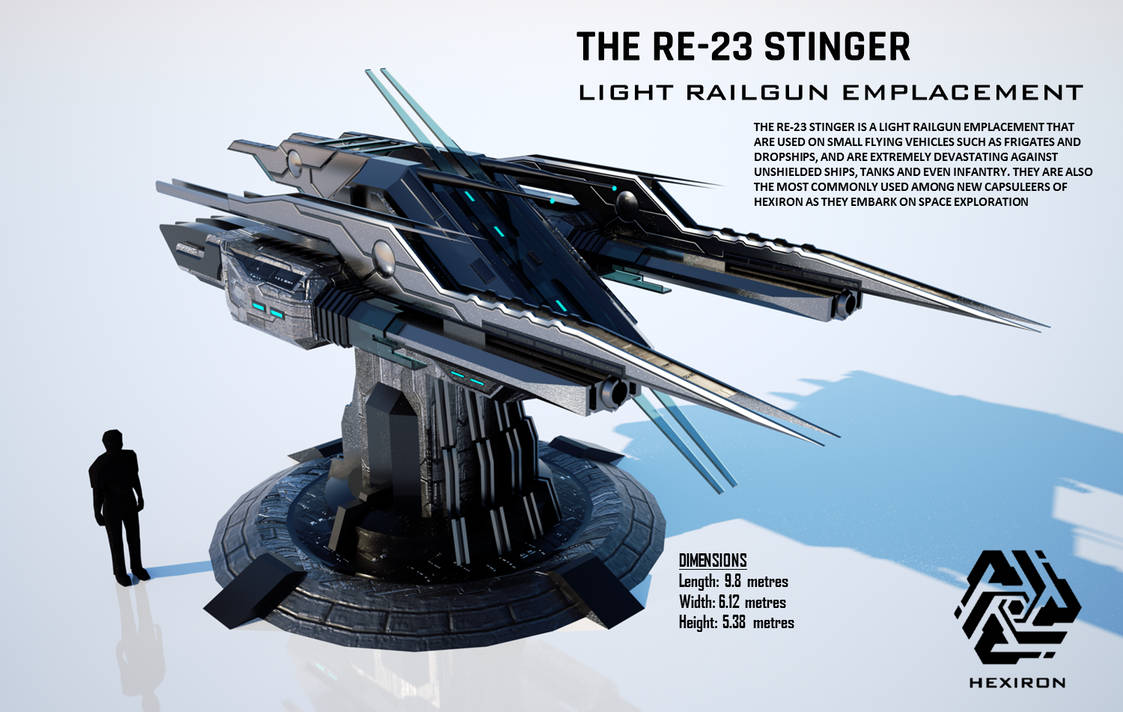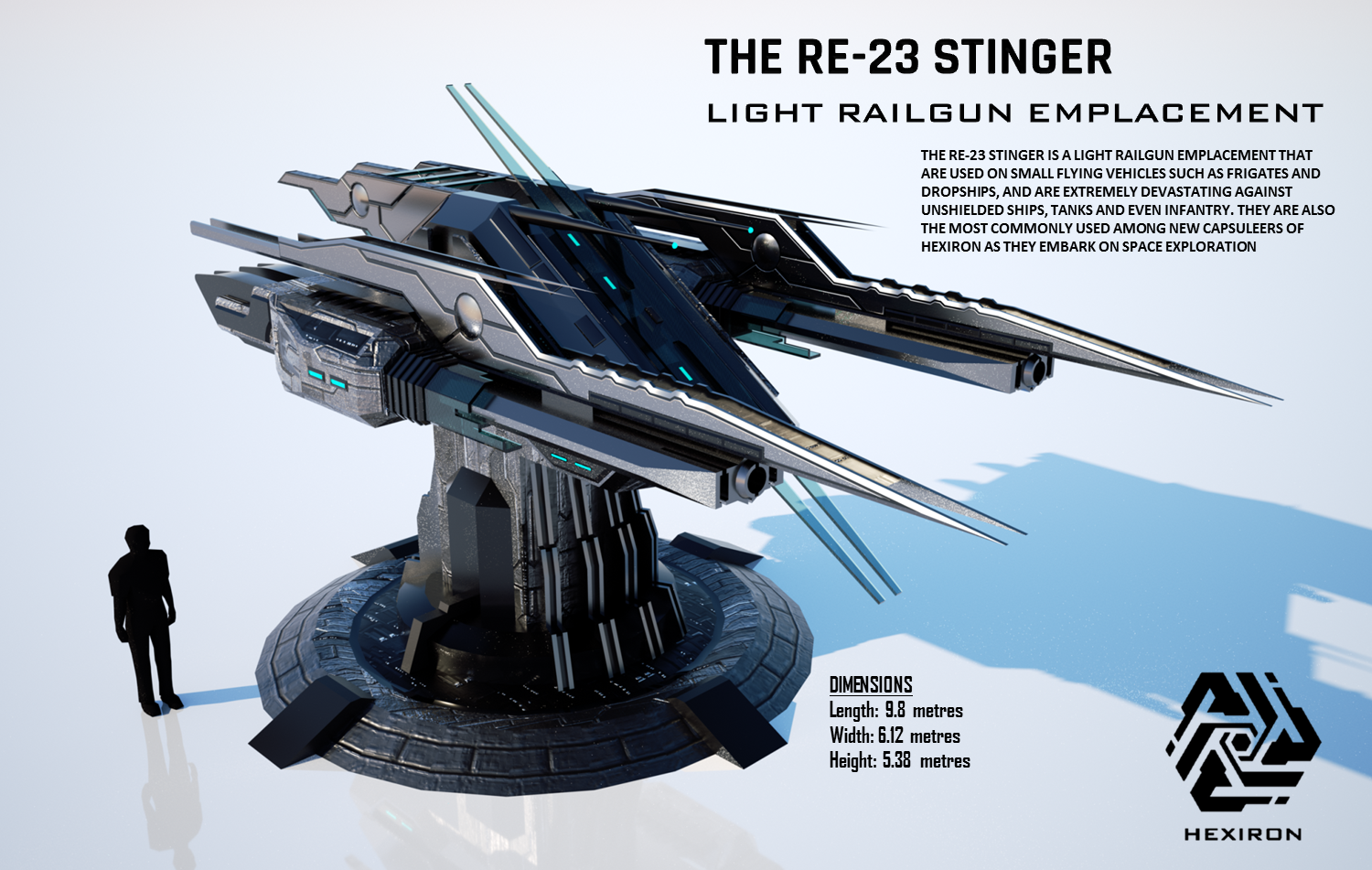 Hello viewers!
I would so love to introduce this awesome weapon to you!
I created this model while designing something bigger, which is known as the IC41 Illusive Craft (next model), because it is equipped with two of these emplacements. Must as well render the emplacements first because they would be too small to be seen by the time the whole craft comes out! Oh! And stay tuned for the craft too!

I also gave a whitish ambient to the image as I think it makes the emplacement stand out better! I also have another version without the whitish ambient, which I think also looks good! Must as well show you the best one!

Oh! And feel free to download this if you like it!
Hope you like it!

3D program used: Sketchup Pro 2013
Renderer used: Indigo Renderer
Additional programs used to input text: Microsoft Powerpoint 2010
Critiques and comments welcome!