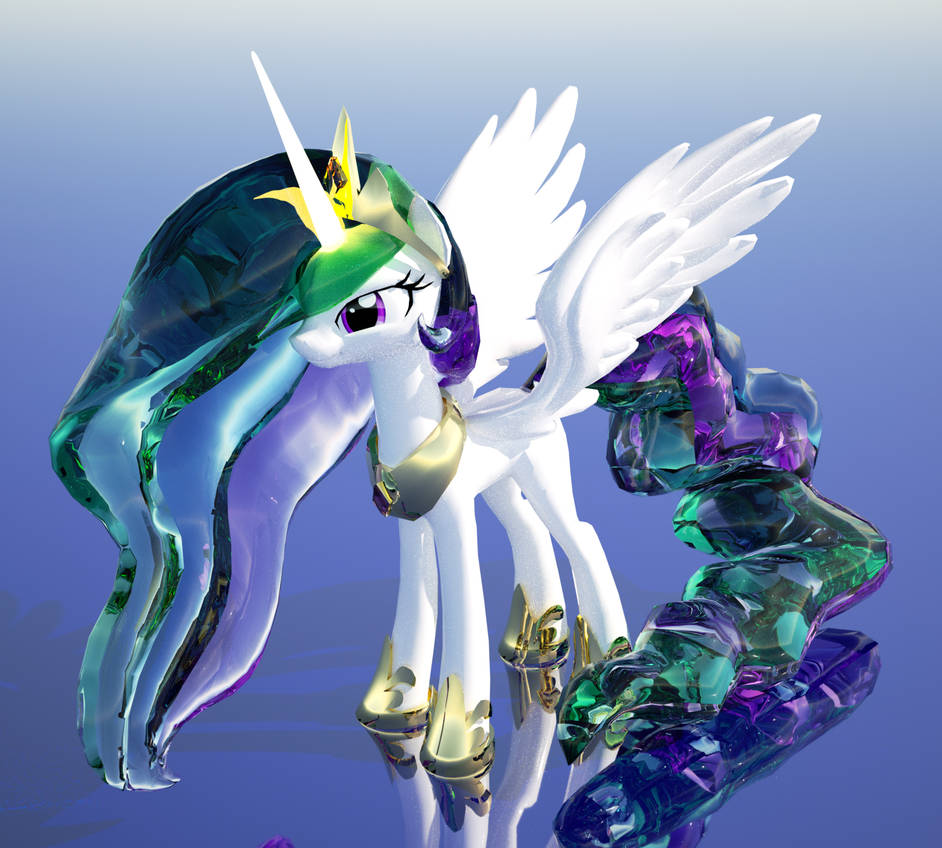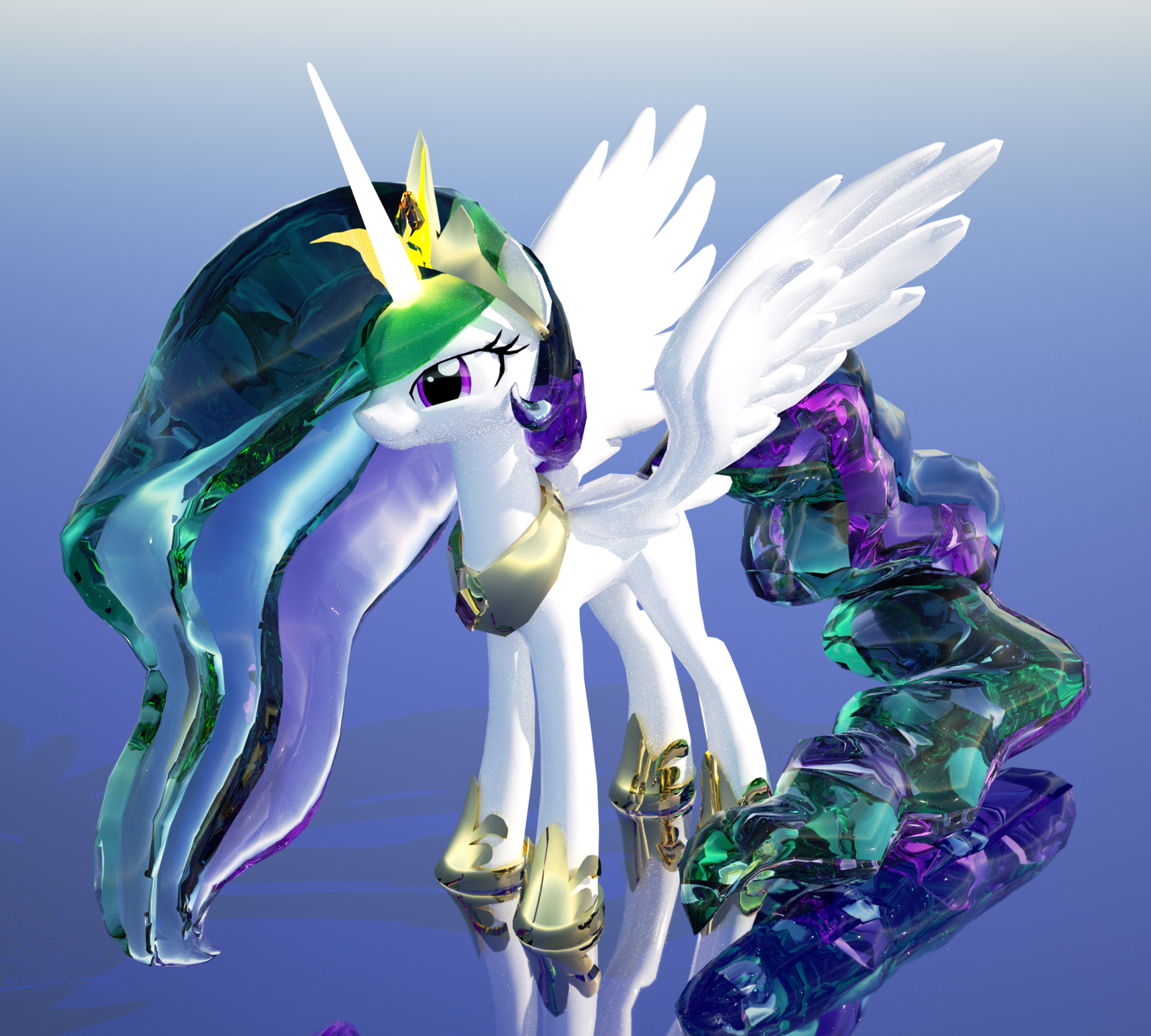 Watch
Behold! Princess Celestia and her power of the light! Her horn's magic to raise the Sun is so powerful that it is so bright!
Finally completed! Wow... this took me quite a long time to finally crack the code to make her mane and tail comprise of three different colours. Here is a sample WIP of what I did for the pink segment of her tail:
Pretty interesting isn't it. It wasn't an easy task.
Not to mention, I also cancelled a 4 hour render two times, just because the scene is either too noisy (the white sandy dots in the render), too bright, too dark, or Celestia's color doesn't contrast well with the background! It's such a heartache!
If you look closely, I actually also made her horn a light emitter, as magic is being used at the moment. Here is how her horn looks like when the emitter is off and on:
The materials used here are glass (specular) and shiny plastic (phong), just like what I did with my Nightmare Moon in my previous artwork here:
3D modeling program used: Sketchup Pro 2013
Renderer used: Indigo Renderer
Rendering time: 5 hours and 30 minutes
Character/content credit: Lauren Faust and Hasbro Studios LLC
Critiques and comments are welcome! I hope you like it!