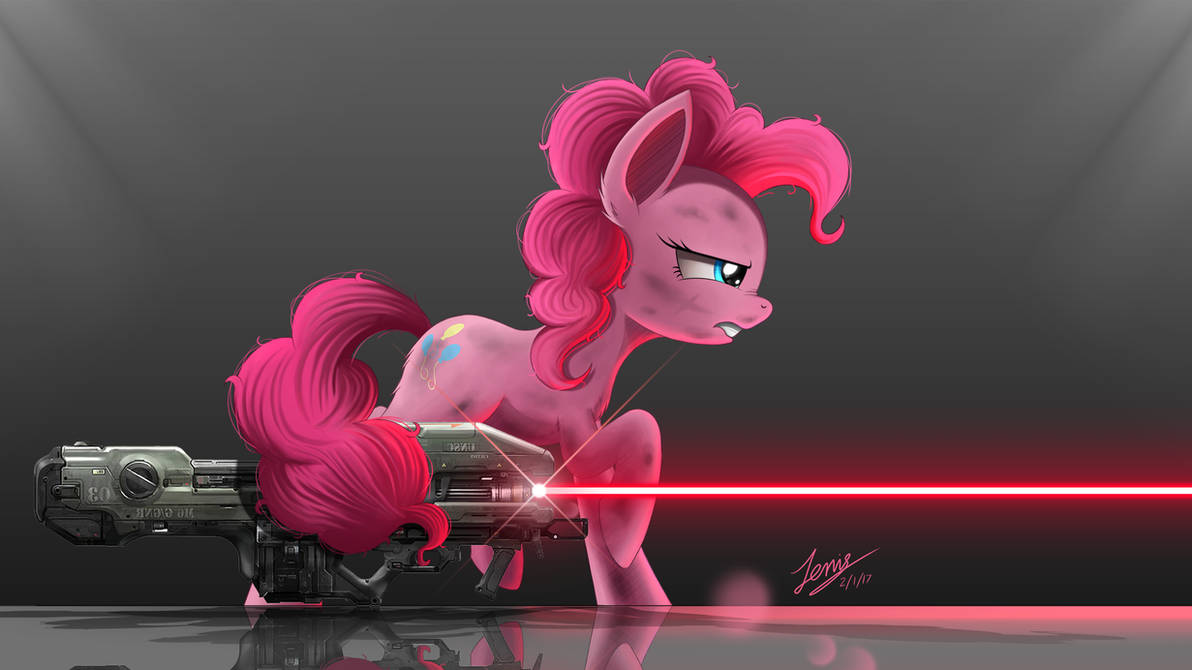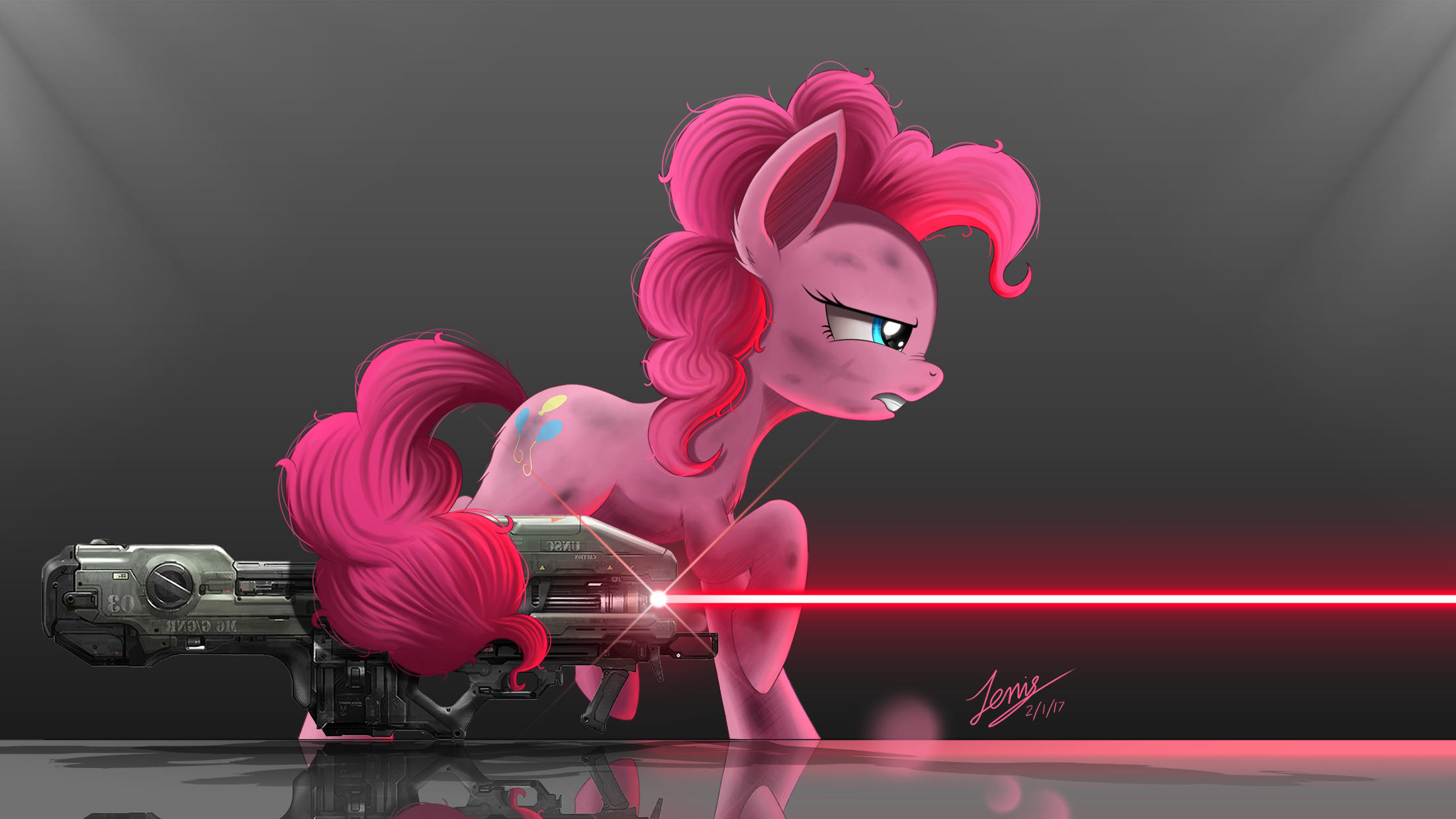 Watch
New update on 3/2/17:
Reflection on the ground aligned to Pinkie
And coming up next in ponies with Halo weapons, Pinkie Pie with a Spartan Laser! Do follow up on my previous halo crossover series!

How does she fire the weapon? With her tail of course! She's just simply Pinkie!
Beam cannon and Energy Sword:
Time taken: Around 2 days
Programs used: Photoshop CC 2015
Critiques and comments welcome!
Of course she's pulling the trigger with her tail...

The detail in this piece is amazing! All the features of that Halo gun are clearly visible from the seams down to the markings. Great work on the shadows and reflections, too! That must really be a well-polished floor in order for Pinkie's reflection to be so visible.

The look of determination on her face, the dirt on her body, and the ruffles in her mane, and the slightly visible scar on her face clearly show the situation she's in and the character that greatly differs to that of her sunshine-and-rainbows demeanor in the show.

Since you're using two unaltered elements from two pre-existing elements pop-culture, the piece isn't totally original, but the way you combine them and set up a context for them is what gives the piece originality.

Give 'em Hell, Pinkie!
The Artist thought this was FAIR
12 out of 12 deviants thought this was fair.
The expression on Pinkies face matches the feel of the drawing. Although, her mouth looks a bit low on her mouth. And her tail kinda looks...Short. Also on the tail, a couple of the hairs that are out of place, face up. So maybe they could be pointed another way...
The other hairs, the stringy kinda ones, the tail could use some more on the side nearest to the cutiemark. The top of Pinkies mane, where the little piece of hair that she has also kinda looks short. Kinda making her look bald. Otherwise, everything else looks fine. Hopefully this helped!
The Artist thought this was FAIR
8 out of 9 deviants thought this was fair.