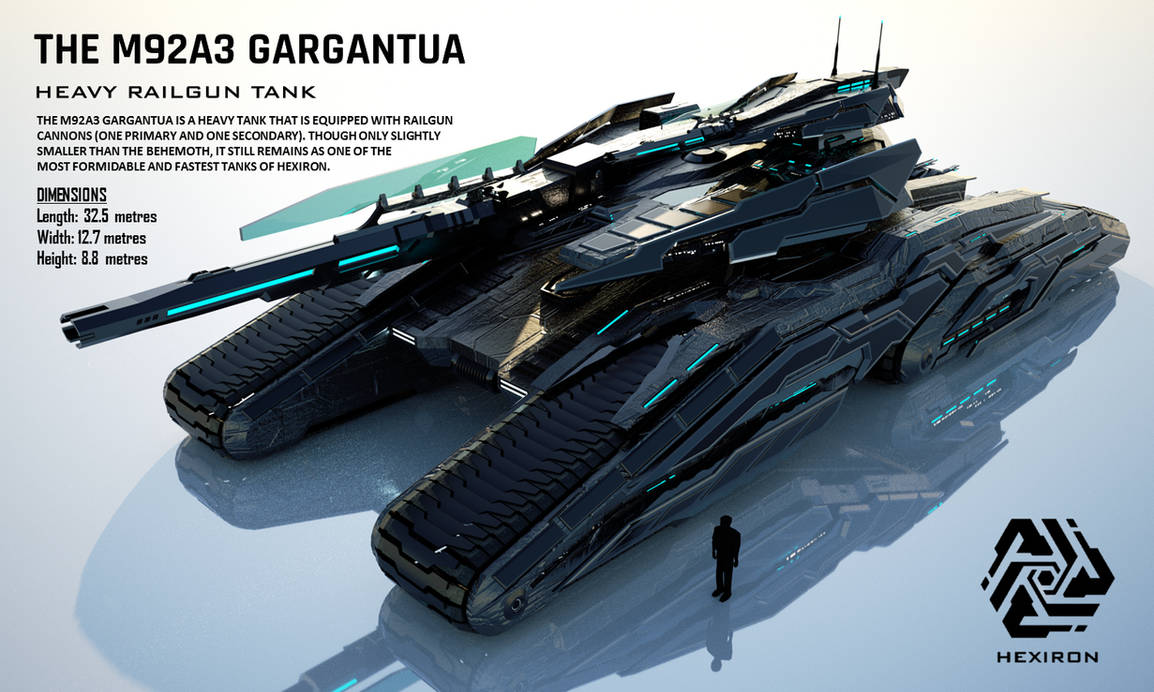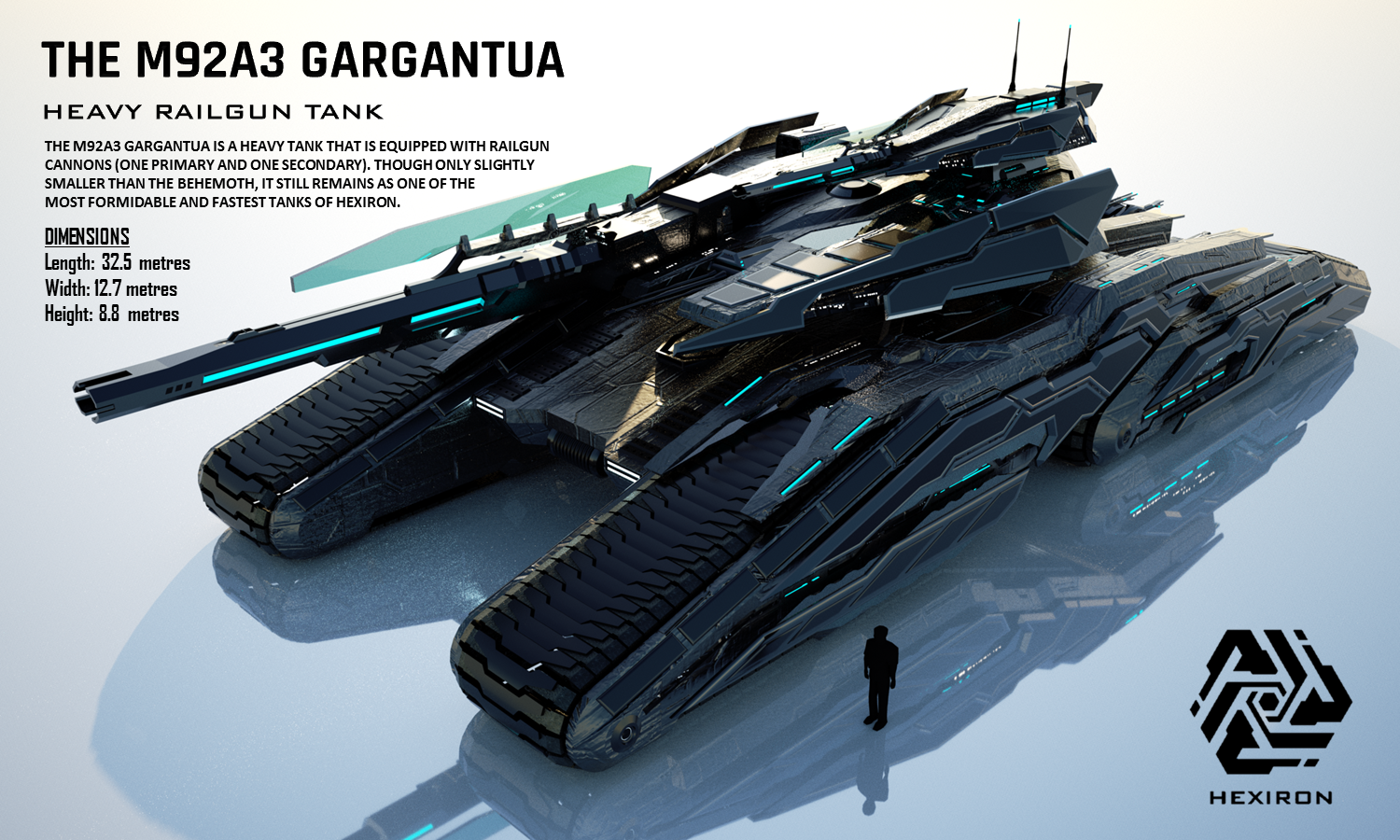 Watch
Finally! Took me almost a month to complete!
Moving one step down from Superheavy Tank to Heavy Tank, you have the Gargantua! Description is already in the image.
Here is a gallery of WIPs for you to see since I first started it:
Armaments (all are carefully measured):
1x 180 mm railgun (primary)
1x 80 mm railgun (secondary)
6x 160 mm chronium missile silos
1x 50 mm Heavy Vulcan gun
3x 30 mm Light Vulcan gun
2x 50mm Rear autocannons
3D modeling software used: Sketchup Pro 2013
Renderer used: Indigo Renderer
Constructive comments and feedbacks appreciated!

I hope you like it!

Universe of Dusk Facebook page:
www.facebook.com/Universe-of-D…
Support me at my Patreon!
www.patreon.com/user?ty=h&…
My Picarto live streaming channel:
picarto.tv/Duskie