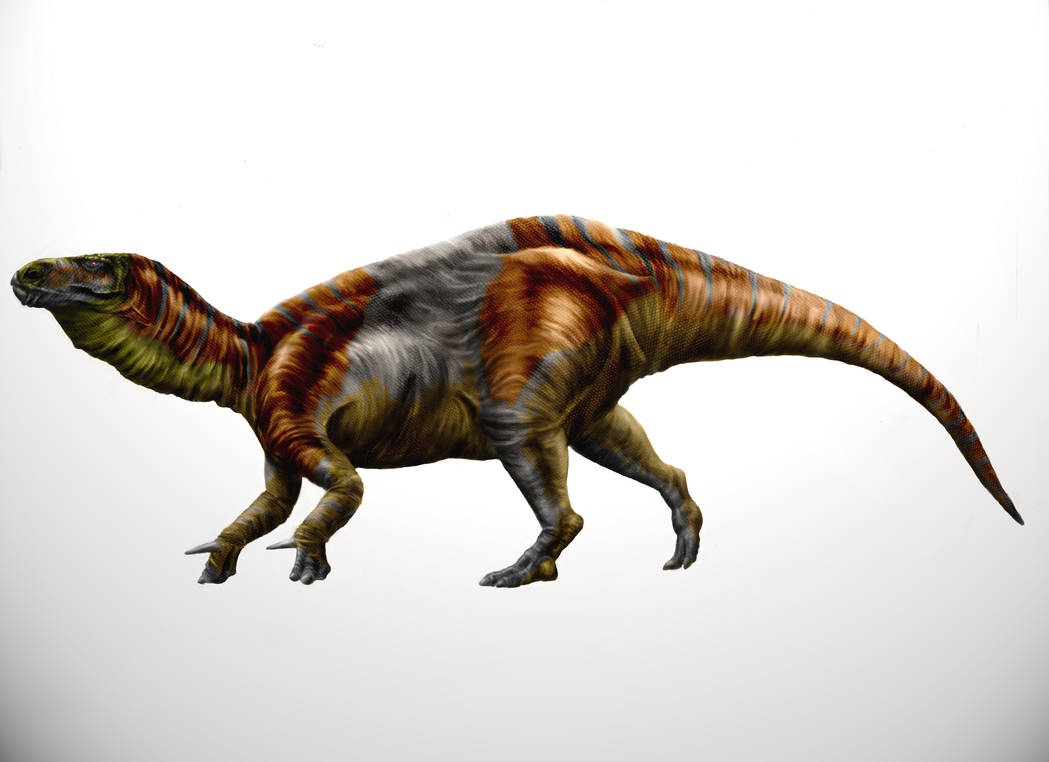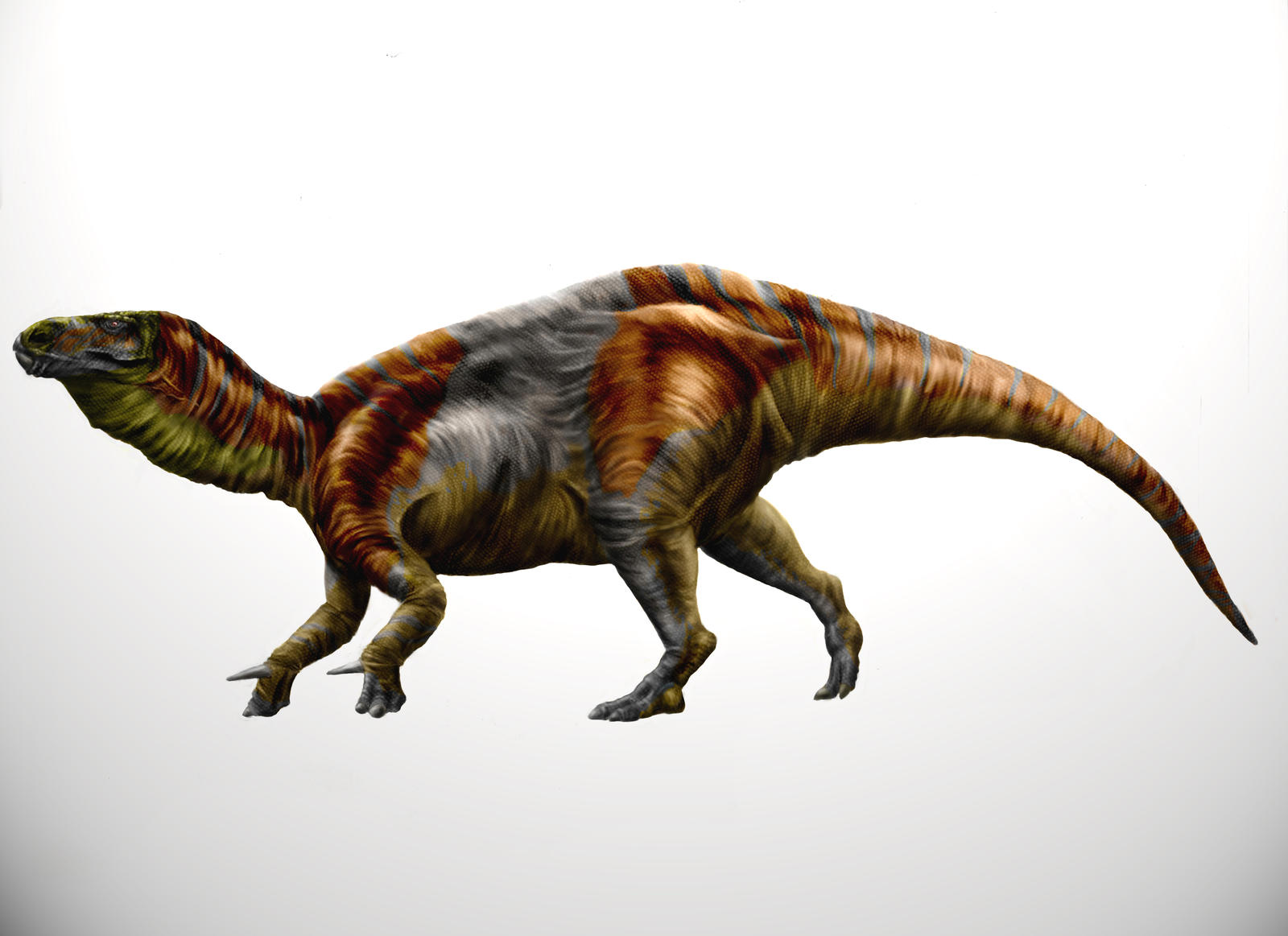 Final version of Delapparentia turolensis, a large Early Cretaceous iguanodontid from the Teruel province of Spain. It probably coexisted with theropods like Baryonyx or Concavenator, though none of them would pose a real threat to an adult Delapparentia.
The depiction is a bit speculative, based mainly on I. Bernissartensis robust anatomy, which initially was thought to be. It was validly renamed in 2011. The known fragments of the holotype are highlighted here:
[link]
Quoting wikipedia: Delapparentia was a large species, about 15% longer than Iguanodon bernissartensis. The length has been estimated at ten metres, the weight at 3.5 tonnes.
Some of its unique characteristics are posterior dorsal ribs with long, parallel and unfused capitula and tubercula, ossified sternal ribs, and a straight and lateromedially expanded preacetabular process of the ilium. It also presents a unique combination of anterior dorsal ribs with a pneumatic foramen and an ischium that is large in relation to the ilium.
Lets hope someone will rethrieve some more complete specimen someday...