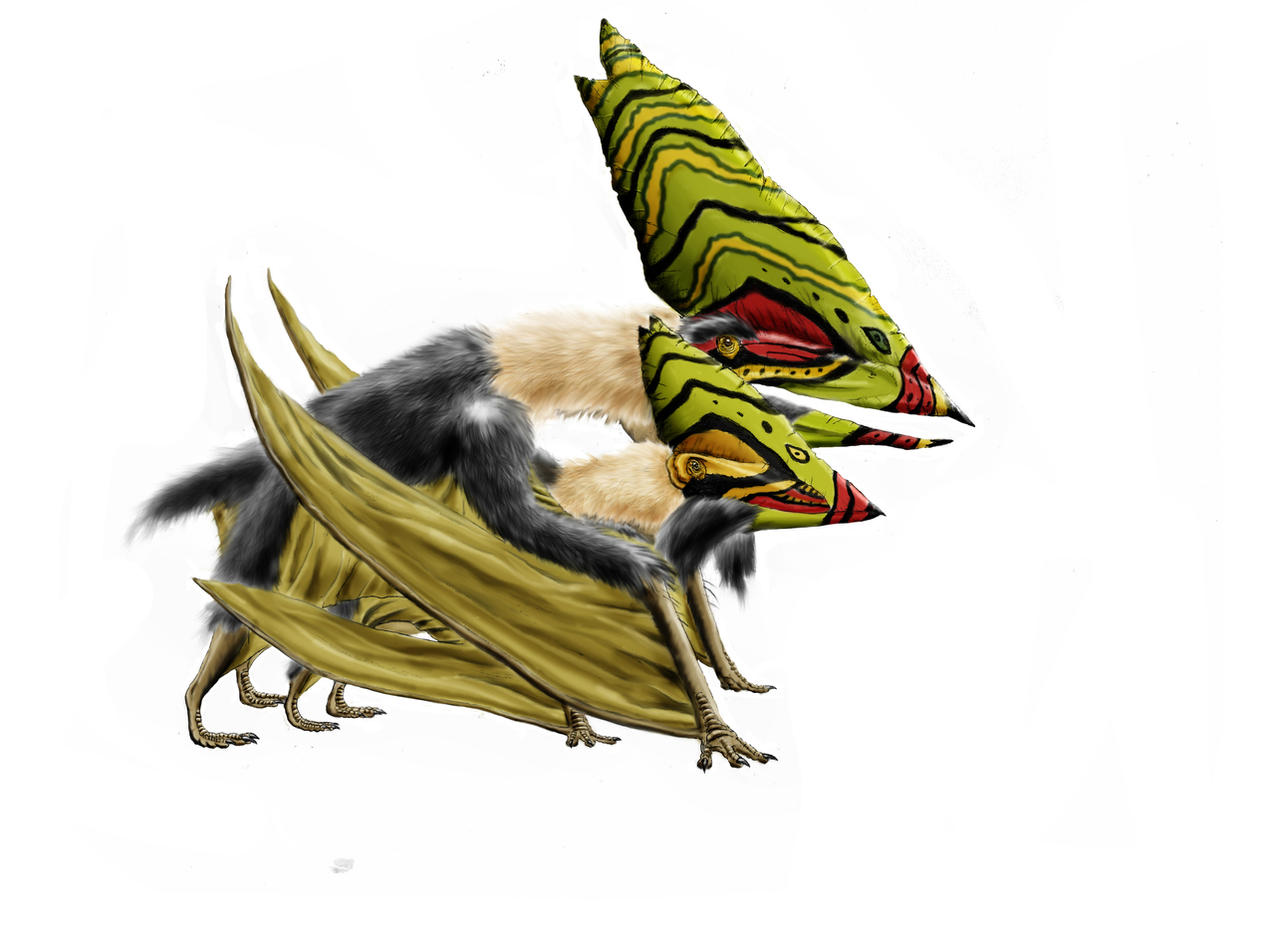 Watch
A couple of Thalassodromeus sethi enjoying some sexytime in the early Cretaceous of Brazil.

The depiction of the female here is especulative; we know that the female species of crested pterosaurs like Pteranodon seem to lack such crests, but IMO in cases like this were the crest is just inmense there could be an exception...

Of course! And maybe females had different crests, i donīt think that there were more than skull. I think that it is simply perfect, the hair, crests, expressions, legs, wing fold... Man, they seem to be enjoying it! Thanks for such beautiful piece!
How do you think the fed?
Reply

Thanks! as for their diet, I'm not really sure. Some experts suggest they were frugivores or omnivores, judging by their beaks morphology, and fed on the ground most of the time.
Reply

Reply

Next, you should draw two ichtyosaurs makin' love, oh yeah!
Reply

Uh, not sure about how that would come out...
I think Iīm done with reptilian sex for some time.

Reply

Like those beards.

Reply

Love the coloration of the crests!
Reply